Attending the Pokemon Black & White Mall Tour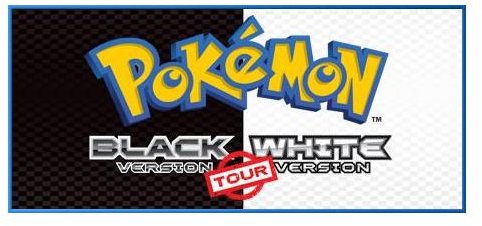 Pokemon Invade the Mall!
I feel no shame or embarrassment whatsoever in admitting that I am a big 24-year old Pokemon fan. Though my years of watching the anime and collecting the trading cards are behind me, the video games are still something of an enjoyable gaming experience for me that I won't be letting go. That's why the moment I heard that several malls across the United States would be hosting the Pokemon Black & White Mall Tour, with one even hitting the mall located just about 15 minutes away from my house, I immediately checked my calendar in advance and freed up the weekend of February 19 and 20, choosing the second day as the date I'd be attending.
What's Going On Here?
I had caught an unfortunate case of the flu a few days before the big event, so I didn't really think to research the Pokemon Black & White Mall Tour beforehand. As I arrived at the mall with my sister, I noticed Pokefans of all ages running around the mall with booklets in hand. Suffice it to say I was confused as to what exactly was happening, so I made my way to a stamp station (more on this later) and asked the kind associate about the day's events. She explained to me that various stations were located throughout the entire mall where her fellow Pokemon Black & White personnel were stamping booklets in order for fans to receive prizes. She directed me toward the information booth, and I took my sister with me so we could collect our Pokemon Black & White stamp booklets.
Collecting Stamps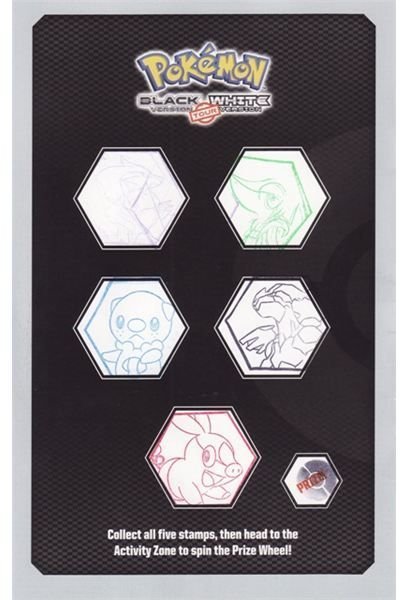 As soon as we got our booklets, my sister and I headed to the first station. What made the experience of walking around the mall and looking for the stations so much fun was the speedy nature of it within the confines of the crowded mall, which now housed several more people on account of the event. My sister and I practically power walked from station to station, collecting stamps. It was a hectic experience (in a good way) that made me feel like a true Pokemon trainer traversing the depths of the mall, passing the food court, the clothing outlets, the video game retailers, and even the lingerie stores with those sexy model posters in the windows. None of that mattered, because I was busy "catching" my Pokemon stamps.
Stamp Location Events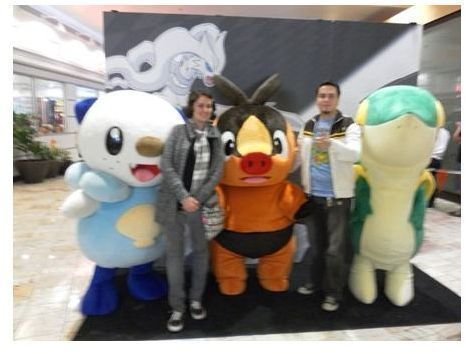 Each station hosted a different event or feature. Before I got to any of that, I decided to collect all five of my stamps and then head to the Activity Zone, where I could take pictures with the three starters from Pokemon Black & White and spin a prize wheel to get a cool gift. Unfortunately, there was no prize wheel, but I still got a nifty little Pokemon gift: a Tepig-themed stylus. My sister, who's not a gamer but has a soft spot in her heart for Pokemon, chose the charm with all three starters on it and later gave it to me to use as a keychain. (Thanks, sis!)
Right after we collected our prizes, we stood in line to take a picture with Snivy, Tepig, and Oshawott. It was quite a wait because we ended up getting in line during the costumed employees' break, so we were eagerly waiting in line for the better part of an hour. When the three starters finally made their way out of the break room, they were greeted with a warm welcome from the cheering fans. The line moved fairly quickly as the person in charge was a no-nonsense, stocky little man with a funny beard. (I asked my sister, "What Pokemon is he?") We took our picture with the happy little starters and headed off to the merchandise stand.
Hitting the Merch Stand
The merchandise area was fittingly named the Pokemon Center, and not surprisingly, there was a line there too. Luckily, it wasn't as long as the line in the Activity Zone. When it was our turn to enter the Pokemon Center, we looked around at the plush toys, miniature figurines, and insanely awesome T-shirts. Both my sister and I each picked up a T-shirt (I got Tepig), and she was cool enough to buy me a Tepig figurine. (I swear, being the little brother definitely has its perks.)
A Fitting End to a Fun Pokemon Adventure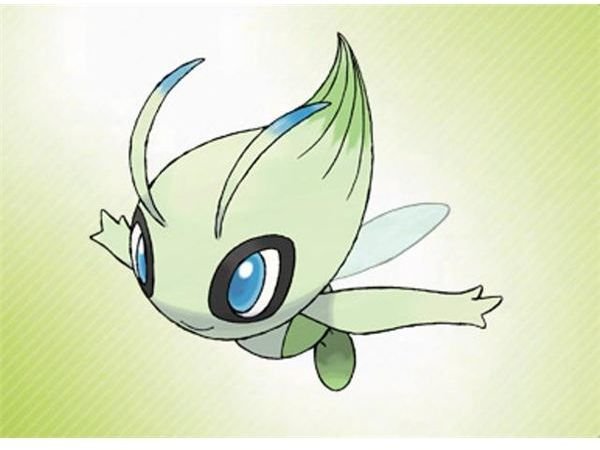 Our last destination was GameStop, which was giving away a Celebi to gamers who brought in their Nintendo DS systems along with a copy of Pokemon Diamond, Pearl, Platinum, HeartGold, or SoulSilver. The GameStop associate quickly helped me out, and before I knew it, I was the proud trainer of a level 50 Celebi. This is where my grand Pokemon Black & White Mall Tour adventure came to an end. Call me a fool, but I opted out of trying the demo at the Video Game Experience station due to the fact that I wanted my first hands-on experience with the latest Pokemon adventure to happen with the full game.
You're Never Too Old for Pokemon
I've always loved the Pokemon franchise. My biggest sorrow as a kid was not owning a Game Boy so that I could buy the first games, which resulted in me borrowing friends' Game Boys just so I could get a taste of Pokegaming. My experience at the Pokemon Black & White Mall Tour was pure, unadulterated fun. It was the type of fun that only the Pokemon series can create. Simply put, it was good, clean fun that had me running around the mall like a kid, collecting Pokemon stamps and remembering my childhood. It's not that Pokemon is for kids; it's that the series is so enjoyable that it allows fans of all ages to have the same type of engaging experience.
Attending this Pokemon event was easily the most fun I had since attending E3 2010, and that's definitely saying something given the fact that E3 is a pretty big deal. I'm glad I was able to experience the Pokemon Black & White Mall Tour because it let me have fun in a different kind of way. To an extent, it was like being in a Pokemon game, exploring a region, collecting Pokemon, and hitting the local store for Pokemon-themed goods. I'm especially glad that I was able to experience the event before getting the game, because it just got me that much more excited and that much more pumped for the release of Pokemon Black & White, which is going to be a big day for us Pokemaniacs!