Top 5 Rock Band Song Downloads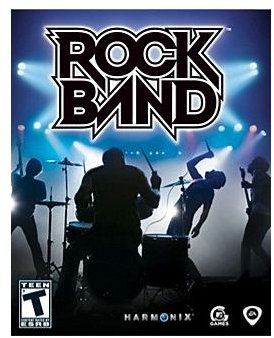 Since Rock Band's November 2007 U.S. release, Harmonix has been consistently releasing new tracks for gamers to download each week. I've searched through the good, the bad, and the classics to give you my top five picks to download when you've mastered all that is Rock Band. These songs will test your vocal, guitar, and drum abilities as well as give you some time to jam out on a downright awesome song.
"…And Justice For All" by Metallica
Those seeking a challenge in all aspects of Rock Band, I bring you a metal song by none other then metal gods, Metallica. "…And Justice For All" will test your drumming, guitar, and bass skills. The only aspect of this song that did not reach the highest difficulty was the vocal, which fell just short. This song will, without a doubt, dispute your reputation as a Rock Band master. Don't take this one too lightly or the Masters of Puppets may just rain down on you with a deafening "failed!"
"Roam" by The B-52's
The 80s brought us a whole new style of music that stemmed from synths and wild hairstyles. Gamers who were able to say they grew up in the 80s can appreciate the ability to play through this upbeat tune. Though it was released in 1989, "Roam" will give players their 80s fix. You can't have a top songs list without making a pit stop in the 80s.
"More Than A Feeling" by Boston
Gamers were first able to play "More Than A Feeling" on a gaming console when the original Guitar Hero was released on Sony's PlayStation 2. Fans of the song now have the ability to choose from guitar, drums, bass or even the exigent vocals. This song has been a classic for many decades, and even today's generation is being exposed to it through music simulation games like this. It's a must-download for all classic rock and modern rock fans alike.
"Crushcrushcrush" by Paramore
Female recording artists are not left out of the loop when it comes to Rock Band. One of 2008's hottest bands, Paramore, makes an appearance on the Rock Band tracklist with their song "Crushcrushcrush." Hayley Williams' unique punk/pop style vocals make playing this track a fun yet intricate feat. The rest of the instruments, though a little easier, are quite a bit of fun to play and can help you build your band's stage presence.
"All The Small Things" by Blink-182
Punk/Pop fans were stunned when Blink-182 announced their breakup in 2005. The band, which had their start in the mid-90s and dominated much of the early 2000s, had quite a following. "All The Small Things" is one of their biggest hits and is quite challenging to play on drums. Considering one of the best drummers, Travis Barker, is behind the wheel, this one will wear ya out. The vocals and guitars are simple. Gamers may even find themselves singing and playing at the same time. It's a big compliment for many Blink-182 fans to be able to jam out one of their favorite hits by the punk/pop band.
When it comes down to it, Rock Band is a game that could fill an entire box set with hits. The five listed above are just a few of the smash hits from the last four decades that I believe will push you to your Rock Band limits. Definitely look through the entire section of downloadable content to find those songs that strike you, but these five should fulfill your craving for challenge, nostalgia, and just plain fun. Songs can be downloaded on Xbox live for a range of 60 to 200 Xbox Live points.
Other Notable Mentions
"Buddy Holly" by Weezer
"Simple Man" by Lynyrd Skynyrd
"Wonderwall" by Oasis
Rock Band