Top Windows Phone 7 Shooters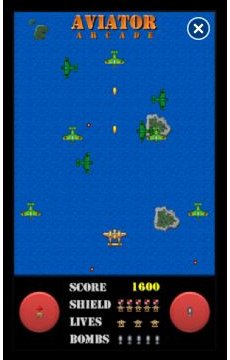 Get Shooting on Your Windows Phone 7
Many games are available for Windows Phone 7, from puzzles to RPGs and sports games, card games and of course the obligatory shooters.
Some of these are free while others are premium – and with Windows Phone 7 premium games means Xbox LIVE integration and the chance to improve your Gamerscore. This collection of the top 5 Windows Phone 7 shooters includes games for Xbox LIVE and standalone games, but all share the common quality - you can play them anywhere at any time!
All games featured here are available exclusively via the Windows Phones 7 and Zune Marketplace.
Aviator Arcade - Windows Phone 7 shooter
This 1942-style arcade Windows Phone 7 shooter puts you in command of a WW2 bomber battling through a seemingly endless mob of drone craft and bosses determined to protect the battleship that you have to destroy. You start the game with three lives and a 3-part shield, and control of your mission is by tilting the phone and tapping either of the two fire buttons – one controls the guns, the other the limited supply of bombs.
Aviator Arcade is a lot of fun and owes much to classic arcade cabinet shooters – but best of all it's free!
Impossible Shoota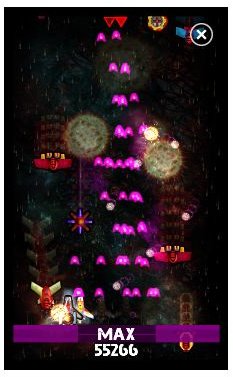 If old fashioned shoot-em-ups are your type of game, Impossible Shoota might just be the game for you. You don't even have to bother with pressing the fire button with this game – the assumption is there that you would be doing this anyway – so all you need to worry about is positioning your space fighter using your Windows Phone 7's g-sensor and tapping the screen to teleport out of trouble.
Power-ups can be won and are introduced into your arsenal with devastating effect. Great graphics and fast gameplay are aided by some great special FX and a free price tag!
Attack from the Dead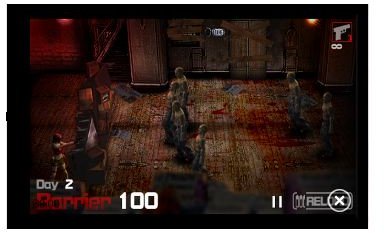 Featuring zombie shooting fun for just £0.79 in the UK, Attack from the Dead is a traditional shooter offering a range of weapons and map locations coupled with a mission – find the rest of the team and the scientist whose work led to the zombie attack!
Zombies appear in all shapes and sizes and your task is to keep them at bay and protect your defences for 30 in-game days. One cool feature is that when armed with a blade, shaking your Windows Phone 7 handset will dispose of any nearby zombie threats!
Decimation X2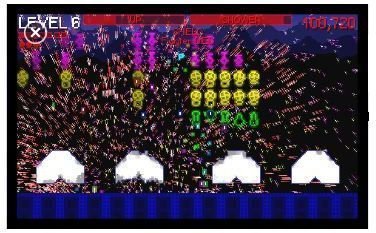 This space invaders game looks like a run of the mill, modern day adaptation of a classic but there is much more to it than that. It is the mobile sequel to Japan's #1 rated Xbox LIVE indie game Decimation X and as all shooter games should be this is fast and frenetic fun. It is also messy – destroyed invaders explode in a shower of pixels that can make it hard to see quite what is going on and the simple tapping of the screen to move your craft around and shoot can be a challenge to get your head around – but this is a feature, rather than a problem, and is satisfying to master.
Decimation X2 doesn't have Xbox LIVE integration but it is low cost – you can snap this up for just £0.79 in the UK.
Rocket Riot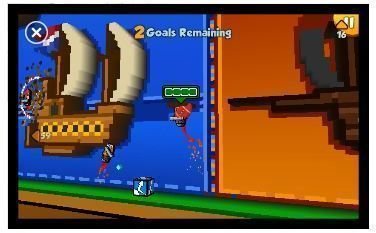 Controlled with two thumbs, this fun "destroy the landscape" shooter mixes 8-bit gaming backdrops with hardcore bazooka launching to win levels.
The aim is simple – kill the enemy – but rather than running and jumping characters have the ability to hover, resulting in some interesting and hectic battles "on the fly".
Available from the Zune Marketplace Rocket Riot is a little expensive at £5.49 (UK price) but this is a genuinely great game that is well designed, has great graphics and is very addictive. Oh and it will enhance your Gamerscore too!
(Images by author)