Vampire 3: The New Release from PlayMesh Games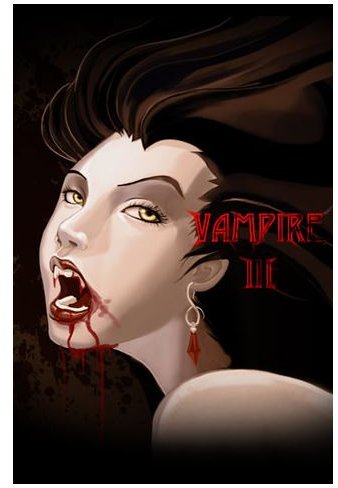 The PlayMesh Period
PlayMesh has effectively streamlined the entire iPhone game development process by simply adding a sequel system. Instead of releasing brand new titles on a consistent basis PlayMesh takes the titles that they do have and milks them to the core. All of the PlayMesh text based iPhone RPGs are based on the same engine and what separates them is their respective theme. This began with iMafia and iRacing, and developed into Warbots, Heroes, iPirates, Wild West, and Vampire. Now all of them have headed into their third incarnation, again led by iMafia III. The development to each application has also been the same, taking the original design, adding graphical features, and really spreading out the options that you have within that PlayMesh title. Now PlayMesh has brought the Vampire update in the form of Vampire III. It is going to be effective in its execution, but if you are going in to Vampire III from PlayMesh completely new then you really are going to have to decide if you enjoy the PlayMesh interpretation of this iPhone game genre and if the Vampire theme is for you.
Vampire III is going to be familiar to almost everyone who has been playing the text based iPhone MMO RPG arsenal. You engage in Quests to gain experience and blood. Blood is used as currency in Vampire III, and you will see a number of Vampire related puns such as the Blood Bank. In most text based iPhone MMO RPGs you invest in properties that then give you financial returns on a consistent basis. Vampire III does this differently in that it has you purchase Victims that give you blood regularly.
The rest of the aspects of it are the same as any of the other PlayMesh titles, including the friend system. Most text based iPhone RPGs will also require you to use a Friend Code system to add other players, thus creating a larger crew. This crew would then allow you to be more effective in battles, own more properties, and complete more advanced Quests. PlayMesh titles, and Vampires III as one of them, do this differently in that you add clan members through purchasing them.
Vampire III PlayMesh Points
PlayMesh makes their money from these titles by selling PlayMesh Points, which are purchased for real money and used to buy things inside the game. Vampire III PlayMesh Points are just as in play here as they were in previous versions. You can use Vampire III PlayMesh Points to buy things like more blood and Vampire III clan members, which is the most economic use of Vampire III PlayMesh Points.
Might Be For You
Vampire III does not stand out as one of the absolute best text based iPhone RPGs available, but is on the winning side of the lot. If you have tested out any of the PlayMesh titles you will likely already know if you are going to enjoy Vampire III, and if you will feel like shelling out dough for PlayMesh Points. Seven and a quarter stars out of ten.