Gamers Want The Last Story in North America and Europe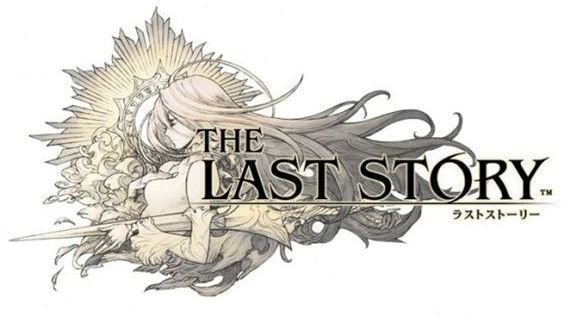 Mistwalker, Localize The Last Story, Will Ya?
Gamers often make remarks about the lack of hardcore games on the Wii. While there is some substance to this argument, the truth of the matter is that despite its endless piles of shovelware, Nintendo's shiny console is also the home to many engaging and memorable titles. First-party franchises aside, the Wii offers gamers worthwhile experiences with games like No More Heroes, Blast Works: Build, Trade, Destroy, and Little King's Story. These games manage to bring quality gameplay to a console that's rather low on credible third-party titles.
There's another game out there that recently launched on the Wii that manages to offer a grand adventure set in a fantasy land. The true definition of an epic RPG, The Last Story features vibrant visuals, enthralling gameplay, beautiful music, and a meaningful tale. Sadly, unless you're living in Japan or have a penchant for importing titles, there's really no way for you to enjoy The Last Story. Currently, there don't seem to be any plans to release the game in North America or PAL regions, which is a shame. Mistwalker, AQ Interactive, Nintendo, listen up. Gamers want The Last Story to release outside of Japan.
Gamers Want It
At the end of the day, the fan base is a major part of what makes the gaming industry. As consumers, gamers help big publishers and developers by purchasing their content. So if anything, The Last Story should primarily launch in regions outside of Japan for the fans. Gamers want this title, and they've been asking for it since before it even launched in the land of the rising sun. This is clearly a testament to the fandom that these gamers exude, especially considering the fact that famed designer Hironobu Sakaguchi poured his entire heart and soul into the product. It's this effort and artistry that makes The Last Story even more of a worthy candidate for release in North American and European territories, both for Sakaguchi and his legions of fans.
The Wii Could Use Some More Reputable Exclusives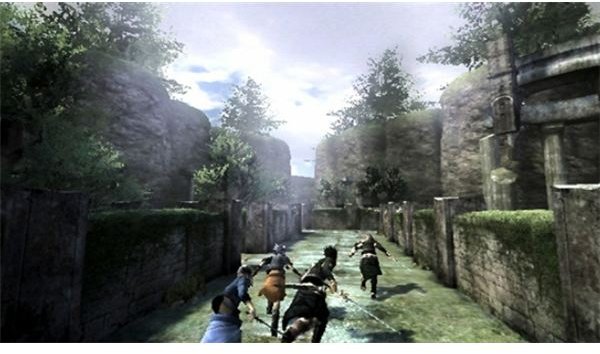 Countless disgruntled gamers often peg the Wii as a console for kids, but did you know that Nintendo's shiny console has a slew of awesome exclusives in Japan? Many titles have been released for the Japanese audience, but they have sadly gone unheard of in other territories. The Last Story shouldn't be exclusive to Japan; it should be an international title that makes gamers say, "I just played one hell of a game on the Wii." Games such as Monster Hunter Tri and No More Heroes have crafted a legacy of faithful followers on the Wii, followers who would love nothing more than to see The Last Story in their library of games.
The Last Story Is Obviously a Good Game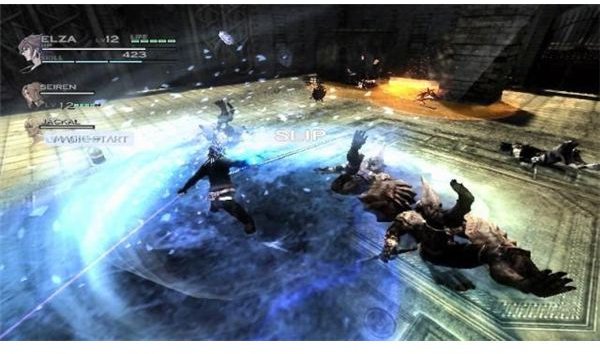 Let's be honest here. If The Last Story would have been labeled as mediocre or even passable by reviewers, gamers wouldn't have made such a big deal about the game's launch. But after earning a 38/40 rating from Famitsu and selling roughly 115,000 units during its launch period, it's a no-brainer that gamers would make such a fuss about the epic RPG. Mistwalker, your North American and European fans would be more than happy to help increase the number of sales of The Last Story. Personally, I think we can give the Japanese consumers a run for their money. You just have to give us a chance!
Think of the Publicity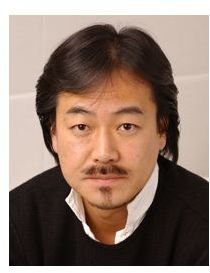 Nintendo makes big announcements all the time, and there's no denying the positive reaction that a trailer for The Last Story would get if it were showcased at , say, E3. Imagine Reggie Fils-Aime coming out at the start of Nintendo's keynote, telling the fans that they'll be getting one of the hottest Wii games in Japan. At that moment, the lights would dim, and the beautiful theme music from the game's website would play. Fans watching the event at home as well as those in attendance would get super excited, and Nintendo will have started the show off in a big way. And by featuring a playable demo of the game at their booth, Nintendo could easily establish and expand the game's fan base further.
We Want The Last Story
It was recently discovered that Nintendo of America had registered The Last Story domain name. If this is a sign of things to come, then by all means, bring the epic RPG to North America. If it's just one of the Big N's usual domain registries, though, it'll be a huge letdown. The fans have let Nintendo hear them: The Last Story is something that Wii owners outside of Japan are really yearning for. Let's hope Nintendo and Mistwalker decide to localize the game. After all, it would be a great service to the loyal Wii owners everywhere, and we deserve it.