The Experiment
I took my daughter to Best Buy the other day and told her to pick ten Nintendo Wii games that she might want to play. The experiment itself was a tiny bit cruel since I had no intentions of purchasing anywhere near ten video games for her, but now I know what she wants for the holiday season and special occasions.
You might wonder what a 7 year old girl thinks is great about the Nintendo Wii. You can read an interview with my daughter to find out. But for the purposes of this article, we are focussing on just the games.
The Hunt Begins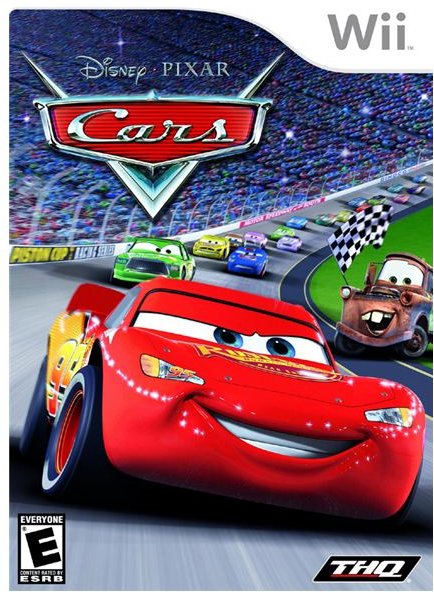 Immediately, she went for the game boxes that depicted familiar and beloved graphics. She reached for a game based on one of her favorite movies, Disney-Pixar's Cars, and she thoroughly read the back. Then she put it back. This continued with Barbie games, Spongebob games, Littlest Pet Shop games, and several other themes that have a fond place in our household. At this point, she was getting upset because she could not find a game that she thought she would like, and I was getting worried that my child was strangely abnormal. What kind of kid does not simply grab every game in sight when she is told she could pick out ten?
I started thrusting titles at her: Star Wars Lego, Ice Age, Meet the Robinsons. I knew all her favorite movies; surely she would at least pick one of these games based on the fact that she loved the movie. Strangely enough, all of these failed, and she finally picked out a game she wanted. The first game she picked was The Munchables.
The List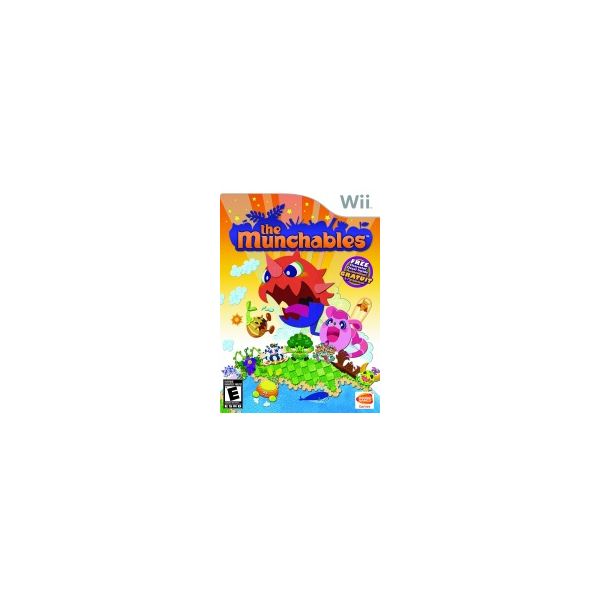 The Munchables is a game involving Chomper and Munchy, two adorable but fierce creatures, who fight the evil Don Onion and his minions. From reading the box, we gathered that you played one of these two good guys and eat your way to victory. The back had roughly four simple screenshots and one-line descriptions for each of these screenshots. It was laid out nicely and neatly. The front depicted the munchers with their mouths wide open and ready to eat. The cover was also clean and depicted creatures that were both cute and fierce. She absolutely loved the idea of getting bigger and bigger as she ate more bad guys.
The next game she picked was the classic Pikmin. She loved the front cover, and the back was also extremely simple with appealing pictures. More importantly, the gameplay sounded intriguing to her, and she was ready to lead her little army around. She told me that it reminded her of Spore, her favorite computer game. (Who knew seven year olds were so smart?)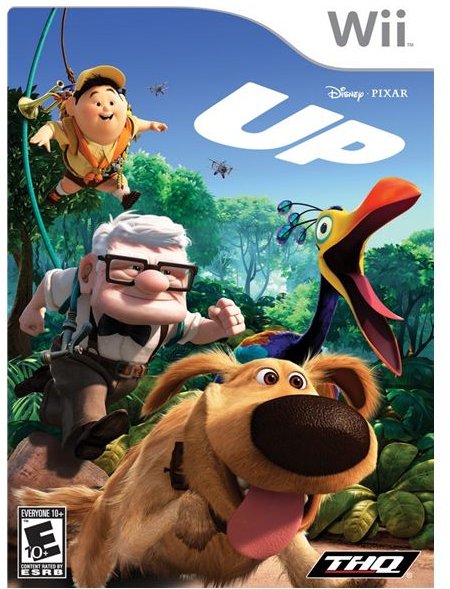 The third title she picked was Up based on the new Disney-Pixar movie that she had not yet seen. She was interested in the story because she did not know how it would end. Up was the first movie-based game she was willing to try after discarding nearly ten others. This particular game also boasted a multiplayer level, and she was very taken by that.
Next, she chose Super Paper Mario. She has always been intrigued by Mario since she was a little girl, and she's always loved Yoshi, who does not appear in this game except briefly as Baby Yoshi. When I asked her why she chose this particular game, she said she wanted to make Mario bounce a block. I think she remembers seeing someone try out a Mario game in a Game Stop somewhere.
The last game she picked was Wii Resort. She already knows how to play all the Wii Sports games, and all of the screenshots had a very similar feel. Archery was the game she was most interested in playing, and she showed some real disappointment when we walked out of the store without this one.
The Conclusion
Of all the games that she picked, she wants The Munchables most but feels that she would play Wii Resort the most. In conclusion, she consistently picked games that had concise descriptions and simplistic screen shots that showed gameplay. Regarding the games she put back, she stated that they seemed too complicated and busy or that she simply did not understand what she was supposed to do. She seemed particularly interested in games that Mommy and Daddy could play with her, and she even spared a thought to whether or not she thought her little 3-year-old sister could play with her. In the end, my daughter stated she was a computer type of girl and would always go back to her beloved Spore.