Ten of the Best Windows Phone 7 Games Currently Available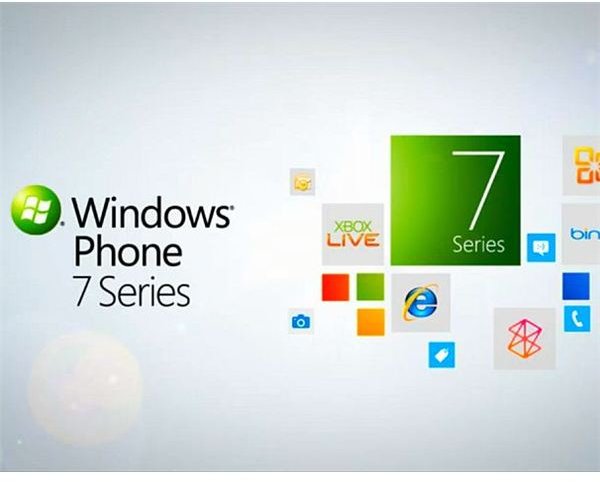 Windows Phone 7 games look to be some of the best interactive games available on any mobile platform. These games range from strategy to puzzle games, as well as traditional arcade and word games. With the integration of the Xbox Live feature, there is no stopping the development of numerous Windows Phone 7 games. These are just the ones that are available right now, but remember to always check back for updates or a new top ten as there are sure to be plenty more great Windows Phone 7 games released in the coming months.
Dino Parade (5 out of 5)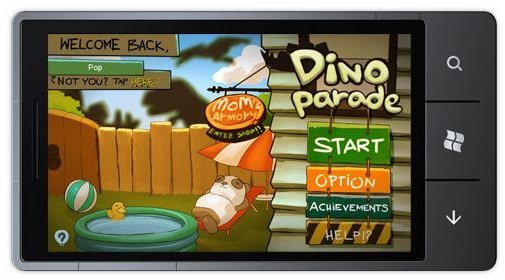 Dino Parade is based on Tower Defense games. The goal of the game is to protect your home from crazy dinosaurs who seek to demolish it. Players user a variety of weapons in the form of household appliances and other unique weapons to safeguard their home.

The game allows players to build towers in order to stop the dinosaurs who are constantly and quickly approaching. This game is highly stylized to be a cute and enjoyable mobile game and can be downloaded at www.x10interactive.com.
Doodle Tower (4 out of 5)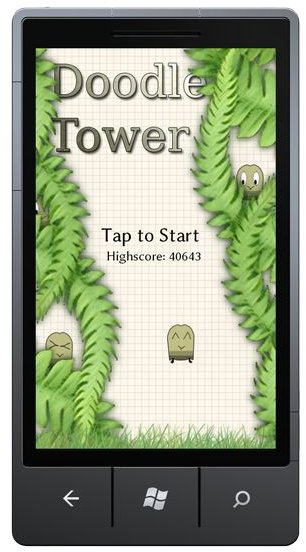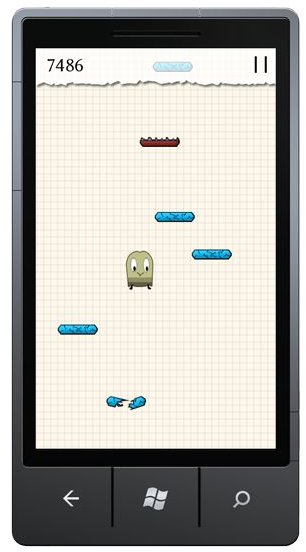 Doodle Tower is a game that incorporates the tilt accelerometer in most Windows Phone 7 phones to control a bird. The player will need to guide the bird away from possible danger and harm while guiding it through a colorful and vibrant world. Gameplay is drastically different than similar Windows Phone 7 games providing players with different types of platforms and boosts in order to brave their way through the world. Levels within the game are fun and each gets harder as it goes by. Doodle Tower can be downloaded at www.modmonkeys.net.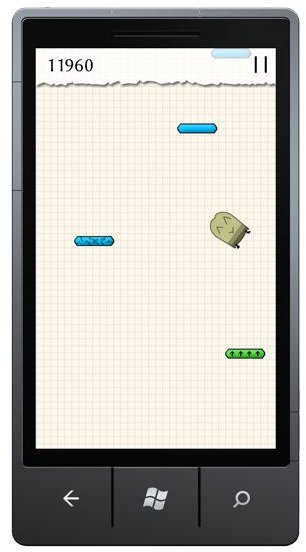 Matchingo (5 out of 5)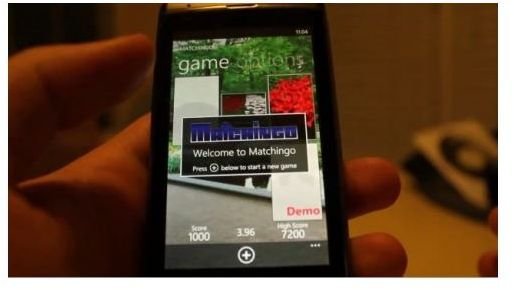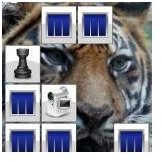 Matchingo is a memory card game for WP7 phones and features levels for all ages and skills. Players can choose to display a minimum of 6 cards and a maximum of 36. The background image can also be customized to any photo a player desires, from a photo of themselves to a logo or even a sports team. The possibilities are endless. This game is especially great at keeping children at bay and entertained while it challenges their memory and keeps them sharp. Matchingo can be downloaded at www.bestwp7games.com or from the Windows Marketplace.
Babylonian Twins (5 out of 5)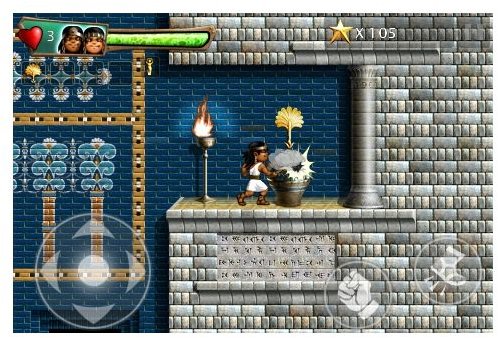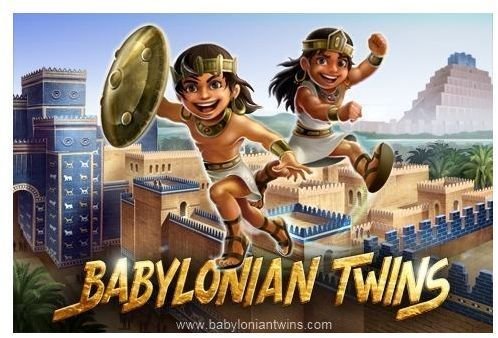 The Babylonian Twins game has been around since 1994 and has been constantly reinvented for every new mobile phone and platform successfully. Now it is available as another one of the great Windows Phone 7 games. It's controls have been optimized for touch screen usage and the graphics and art have been overhauled to look like new.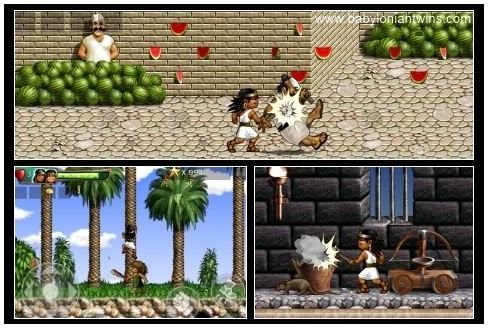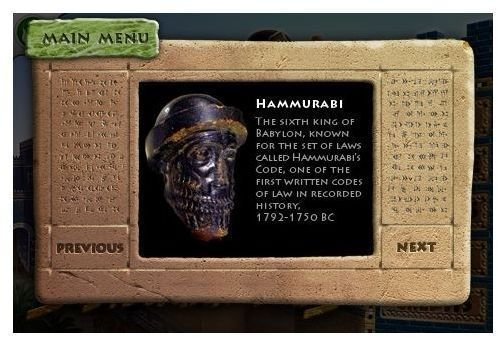 Players roam the land of Babylon as twin princes Nasir and Blasir who are trying to regain their city from an evil sorcerer. Players will have to jump high and avoid danger as they fight through each challenging level. This game is incredibly fun and hard to put down. It can be downloaded directly from the developer's website at https://babyloniantwins.com/.
Robot Strike (4 out of 5)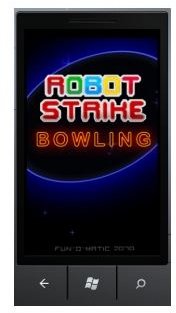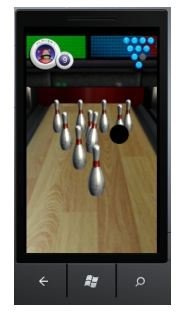 Robot Strike is similar to other other bowling type Windows Phone 7 games. The game is designed in a retro environment with an equally retro musical atmosphere. The objective of the game is simple and that is to knock down as many pins as you can in one go. In Robot Strike players can change the look of their character. Each character displays certain characteristics that weigh on the player's performance within the game. For all you bowling fans; Robot Strike can be downloaded at https://robotbowling.wordpress.com/.
2012 (4 out of 5)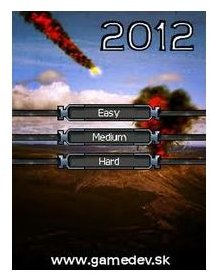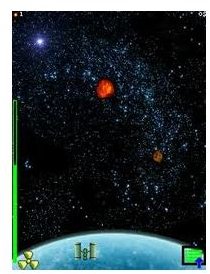 This 2012 game is inspired by Missile Command. The game's goal is to fly through space and destroy as many asteroids as possible. This and similar Windows Phone 7 games are meant for a high resolution screen, although its graphics are not as modern as most other games. There are 3 different gameplay modes, Campaign, Time Attack and Survival. There are also 3 difficulty levels making it more challenging for more advanced users. It can be downloaded at https://www.gamedev.sk/games/2012.
ChronoX (5 out of 5)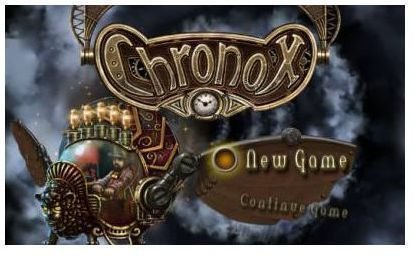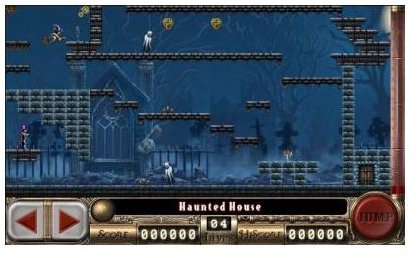 ChronoX is a great time management platform game where players have to maneuver between 30 different levels and collect items, exiting each level before the time runs out. There are special collectibles and potions which help a player across each level by allowing them to jump higher or freeze their enemies.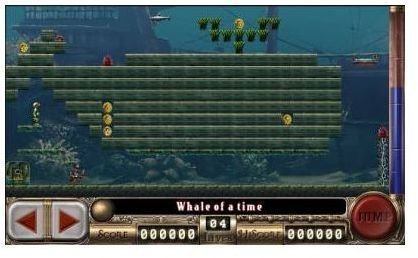 Completing various levels in a certain amount of time unlocks bonus levels. ChronoX appeals to two difficult skill sets and provides a casual but challenging game experience for all players. More information about ChronoX can be found at www.ironsunstudios.com.
Max and the Magic Marker (5 out of 5)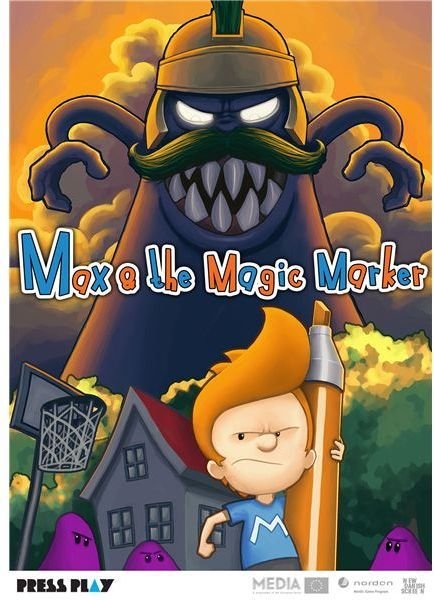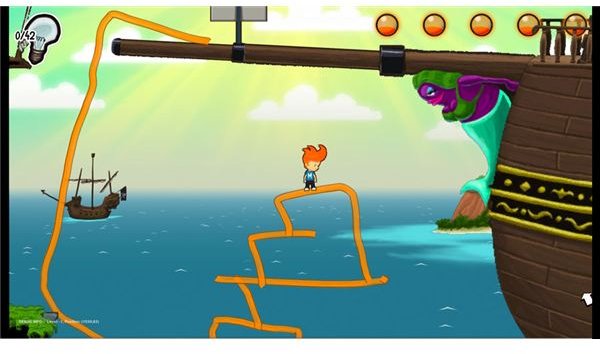 Max and the Magic Marker is a puzzle game. Its most intriguing and dynamic feature is the ability for a player to draw a shape directly onto the screen which then turns into a physical object which aids in gameplay. The game features 15 levels and world backgrounds that were inspired by actual drawings done by children. The game has further added monsters, death traps and unlockables, rewards and secrets. Max and the Magic Marker costs $20 and can be purchased at maxandthemagicmarker.com.
Twin Blades: Reaping Vanguard (5 out of 5)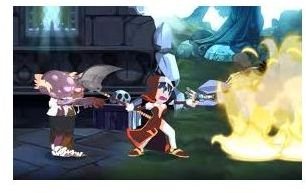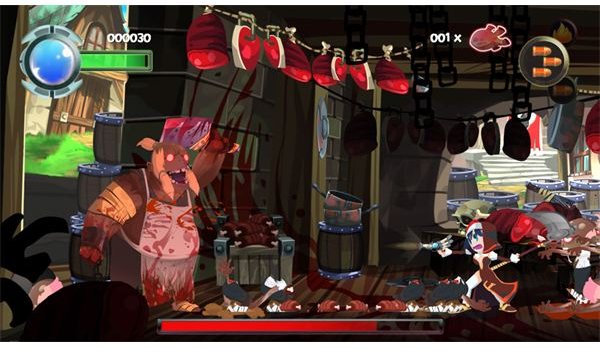 This exciting shooter game for Windows Phone 7 allows players to take control of a zombie battling nun as she travels through different places fighting the living dead. The game allows players to upgrade their weaponry, skill and powers the farther and deeper they get in the game. There are two different modes to play, Story Mode and Survival Mode and different attack types that correspond with each enemy. Twin Blades: Reaping Vanguard also utilizes the accelerometer for added gameplay. This interesting game can be downloaded at www.press-start-studio.com.
IonBall (4 out of 5)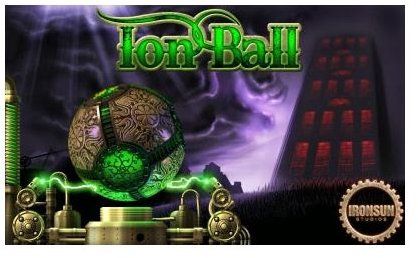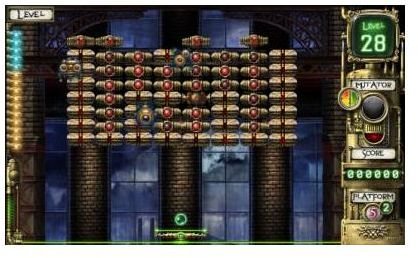 IonBall was inspired by other Breakout styled Windows Phone 7 games and is set within the Steam Punk era. Players fight drones, bricks and mechanoids. There are also several bosses to fight throughout the course of the game, each having their own unique skill sets, movements and weaknesses which players will have to tap into in order to defeat them.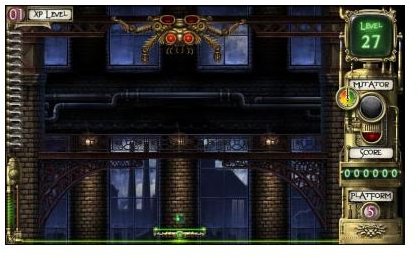 There are several different power-up items which give the IonBall either a positive or negative reaction. More information about IonBall can be found at https://www.ironsunstudios.com/ionball.html.
Conclusion
These Windows Phone 7 games are unique, interesting and challenging. More Windows Phone 7 games and applications can be found at microsoft.com/windowsphone.