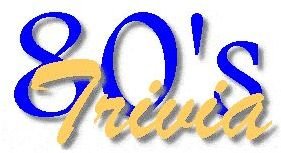 Candystand (5 out of 5)
Candystand rarely disappoints the avid gamer searching for free Internet games, and once again delivers sweetness to those looking to play free trivia games right in their Web browser. It seems virtually every free game on this popular website is Flash-based or uses Shockwave Player, and free trivia games are no exception.
Choices include Classic Trivia, 80s Trivia, 90s Trivia, and are nicknamed "Bet Your Life Savers." These games run through a Shockwave plug-in and do not require any registrations to play. The 80s version gains an average of 154 players per day, while the 90s game draws about 199 players each day as of June 2009.
A comprehensive online top scoreboard and trophy case is available, and all the Candystand free trivia games can be used for 1 or 2 human players. This makes for some quick and clean social fun.
Fun Trivia (5 out of 5)

Fun Trivia lauds itself as the world's biggest free trivia games website and this might be fact. One disadvantage is that registration is required to play the games, and there really aren't anything but minuscule advance screen shots.
However, the amount of content alone makes any caveats well-worth the time. There really is something for everybody here. There are group and individual free trivia games on almost any imaginable (work-safe and family appropriate!) subject. TV shows like "The Simpsons," movies such as "Dogma," and "Harry Potter" books are just a few of the most popular Fun Trivia topics.
Other choices include grammar games and general trivia on subject areas including science, mathematics, history, music, television, politics, and pop culture.
Overall, Fun Trivia is a website well-worth the time for anyone interested in a massive selection of diverse and fun free trivia games.
The Fifties Web (3 out of 5)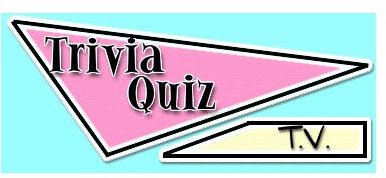 The Fifties Web does offer a number of free trivia games but the form of game play is interactive online quizzes, which may not scratch that gaming itch well enough for some hobbyists. However, those who are interested in 1950s trivia and have the experience or knowledge to do well might want to check out The Fifties Web. Trivia games include quizzes about 1950s history, musicians, songs, movies, and television.
No signups or downloads are required to play at The Fifties Web and the website is easy to navigate even for those without a lot of computer skills. So if you know about martini-drinking St. Bernards, Perry Mason, Ed Sullivan, Dick Clark and The Tonight Show in its early days, then you probably have a great chance to succeed in free trivia games at The Fifties Web. Whether or not you liked "Ike."