Wordulous: A Word Game for iPhone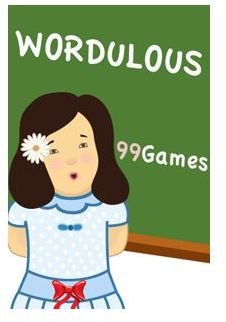 For a while, I couldn't stop playing Word Challenge in Facebook. It took energy, but I stopped playing it because I had work to do and other games to review. Then along comes Wordulous, a Word Challenge look-alike for the iPhone. The purpose of Wordulous is to create as many words as you can from the letters given within a set amount of time. The longer the words, the higher you'll score.
How to Play
Wordulous has three game modes:
Practice mode: No time limits. You earn points for creating words, but the game doesn't retain your score.
Examination mode: This time limit mode gives you points for valid words and takes away a point for invalid words. When you make four-lettered words or more, you'll gain extra time.
Challenge mode: Play against your iPhone contacts and Facebook friends. Playing your contacts requires signing up on the 99Games Server or connecting Wordulous with Facebook.
Create a word by tapping each letter in order of the word. Tap a letter again to take out the letter. You can shuffle the letters or obtain new letters when the option becomes available. Any time you make a word using all the letters given, you play the bonus round. The board shows the words found, which you can look up their definitions as long as you have a working Internet connection. After you finish a game, you receive a verbal ability rating, which is a career like salesman, paperboy, rock star and police to name a handful. You can see local (your iPhone) and global (everyone else) scores by weekly, monthly and all time.
Screen Shots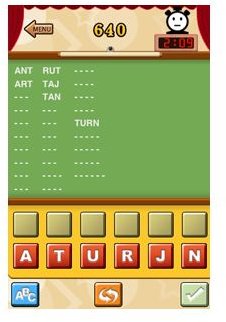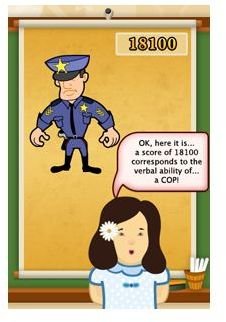 The Verdict (4 out of 5)
Facebook Word Challenge and word game lovers with an iPhone will enjoy having Wordulous with them whenever they find themselves stuck in a waiting room or elsewhere. The graphics look odd especially the female character who guides you through the game. At least, the important part – the text – looks fine.
The letter tiles could stand to be a little larger because they don't always recognize a tap (tester has average-sized fingers). Whenever you finish the bonus challenge or request new letters, an eraser removes the current contents of the board. This wastes time as you wait for it to erase the entire board even the blank spots.
Wordulous retails for $0.99 on iTunes – a good deal for a game that won't bore you for a long time.
Images credit: All images are screen shots of Wordulous by 99Games.