The Best Zombie Games for iPhone and iPod Touch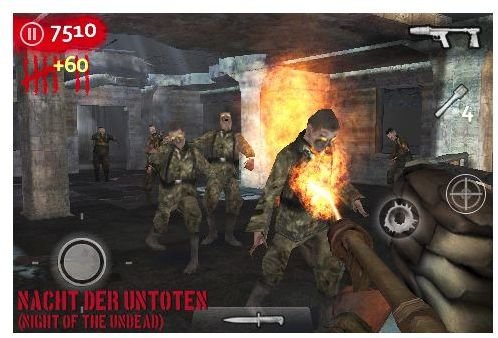 Zombie Games
Zombies are huge right now. Whether the walking dead are stumbling around in books, movies, or video games, people just can't get enough of them. Even on your iPhone or iPod Touch, you can enjoy massacring zombies in a variety of gory and creative ways. Here's a look at the top five best zombie games for iPhone and iPod.
Call of Duty: World at War – Zombies
Before I say anything else about this game, you should know that it costs $9.99. I know it is quite expensive and that's one of the most expensive games on all of iTunes. Before you dismiss it for the price, you should consider just what you are paying for. This is a fully fledged 3D shooter for the iPhone. You run around in a 3D environment and blow Nazi zombies to bits. The graphics and sound are stellar. It looks and plays so good that you'll be blown away by the unrealized potential of your little handheld gaming device from Apple.
Out of over 1600 ratings on iTunes, this game has an overall rating of 4.5 out of 5 stars, with over 1300 of those raters giving it five stars. If this game wasn't worth what it costs, people wouldn't be rating it so high. Pick it up for a real treat.
Plants vs. Zombies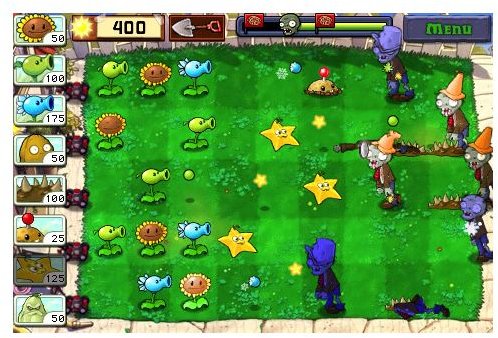 This is an incredibly popular game on all platforms from PC to the handheld. It held the title of being the most popular game on iTunes for a while after its release. In this strategy game, which has countless levels, you defend your home from zombies by using plants to keep them at bay. Like a zombie creeping toward you, this game is slow and methodical, and the added layers of complexity build with each passing level. This game comes highly recommended. For more information, check out my full review of Plants vs. Zombies. It sells for $2.99.
Zombie Cannon Carnage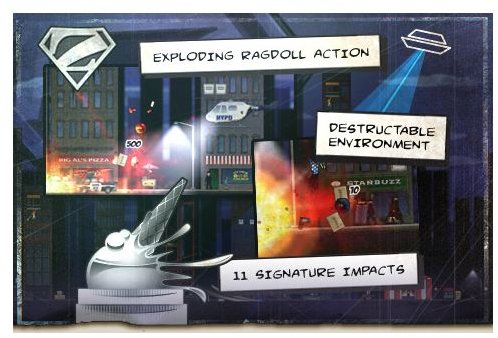 This game is insanely fun and addictive. You shoot a zombie out of a cannon and try to hit various objects as it flies through the air. You have a couple of different zombies to choose from and you shoot them through a city skyline and hit people, air conditioners, helicopters, police cars, and more. You get points based on what you hit and there are a variety of combos to perform. It's sort of like a side scrolling version of the Pain game for the PS3. On top of all that, it's only 99 cents! Definitely check it out.
Battle Bears: Zombies!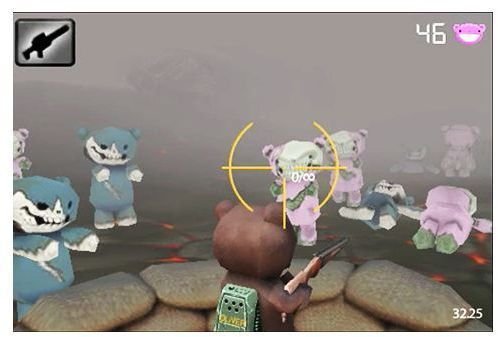 Don't let the cute little teddy bear icon for this game fool you on its iTunes listing. This game is crazy and violent, but that's what makes it so much fun. It's a 3D shooter featuring a bear that carries a machine gun and mows down countless zombie teddy bears from his bunker. It's funny and gory at the same time. Best of all, it's currently on sale for just 99 cents.
Alive 4-Ever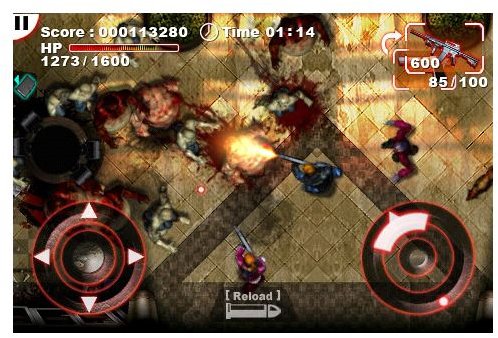 The $2.99 price tag on this one is a little higher than the slew of lame zombie shooters on iTunes, and that's because this one really stands out. It is a top-down shooter where you run around with a variety of weapons and turn hordes of zombies into bloody piles of meat and bone. This is one of the most downloaded and highest rated zombie games on iTunes and is hugely popular. Over a thousand people have rated it five stars. If you can handle all the blood and gore, you definitely want to check out this intense shooting game.
Explore these top five best zombie games for iPhone and iPod and let your zombie craze run wild!
Zombieville USA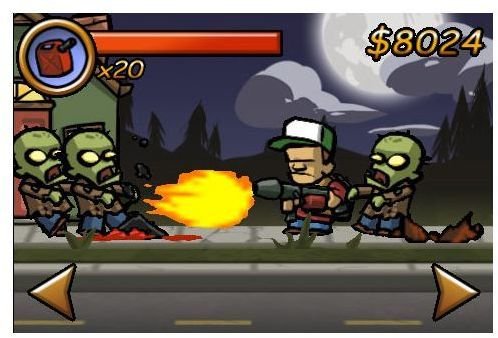 For a bloody good time, check out Zombieville USA on iTunes. It's one of the hottest selling games out right now, and this button masher is great for playing in short spurts when you don't want to get too involved in a deep game. It uses classic side scrolling action to put you through street after street of zombies, and you slay them in order to earn money to upgrade your weapons. There is no learning curve to this and each level only lasts a couple of minutes, so it makes for a great but brief diversion. It's also quite gory, but in a cartoonish way. The full game sells for $1.99 but you can get a Lite version for free.
Be sure to read my full Zombieville USA review for a more detailed description of the game and its features, including some hints and tips for how to get more stuff and really get the most out of playing.
References
All games played and tested by the author.
Screenshots courtesy of iTunes.