List of Facebook Games to Play Online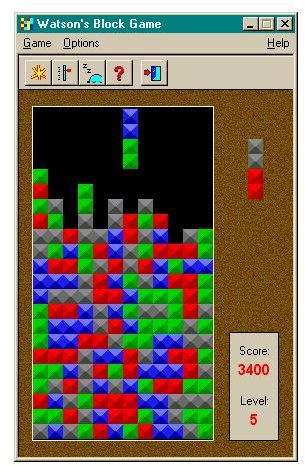 Blockies
This is one of the best addictive list of facebook games. It is similar to Ball Bounce and Brick Breaker. The main difference is that the blocks are falling from the sky as you try to click on several groups of blocks that are the same color. You have to be quick and focused for this game, especially since the blocks are falling at such a rapid rate. One trick is to click on one block of a different color that may be in the middle of several blocks of the same color, thus you will have a group of colors to crush at once. To play Blockies click on the following link.
Image Credit: Programming
Gem Swap
This is a tricky little game which may make your eyes cross after a while of playing it ! You will have have a grid of gems and odd shaped pieces that you will have to combine in groups of three to win the game. For instance you will have two diamond shaped pieces then following these pieces there is a cross shape followed by another diamond shape. You will simple click on the the last diamond shape and it will switch places with the cross, and there you have it your first group of three. This strategy is repeated throughout the game in a horizontal or vertical arrangement. To play Gems Swap click on the following link.
Warzone Tower Defense
This quick series of war games will test how well you can defend yourself before the enemy is at your gate. You will be in the middle of setting up your arsenal with the bare necessities. The object of these online social games and animations is to see how well you can survive before and when the enemy attacks. You will have to use your mouse to drag and drop your initial defenses. The numbers 1 through 9 on your keyboard will be used to attack the enemy at various distances. To play Warzone Tower Defense click on the following link.
Brick Shift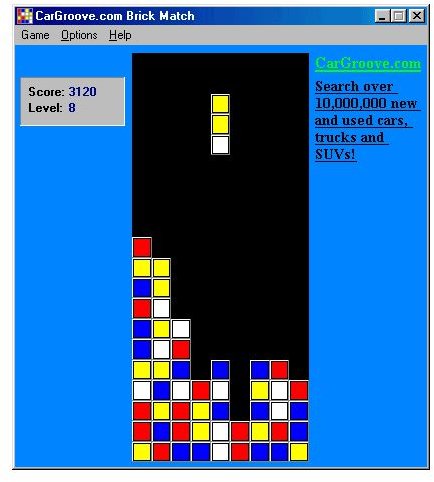 How quickly can you move a row of bricks that are the same color. This elimination game has a little different twist than that of ball bounce or brick breaker. You will need to click on a group of bricks that are the same color and if you happen to click on bricks that have a bomb in between them then you will earn extra points. To play Brick Shift click on the following link.
Image Credit: StaticMindjolt
Pop Pies 2
There's nothing like a good pie. I don't mean for eating…I mean to blow up for points ! Sound strange? Well it's true. This addictive followup to Pop Pies is a color line up game where you will have to click on neighboring pies that share the same color and sometimes the same flavor. There will be a round with strawberry and pecan pies that will give you a chance to earn extra points. When your entire board is clear and pieless you win ! To play Pop Pies 2 click on the following link.
Enjoy playing this list of Facebook games for now and try looking for more online social games Facebook has to offer later.