What is the Most Innovative Game in History? Read About 5 Games That Changed the Gaming World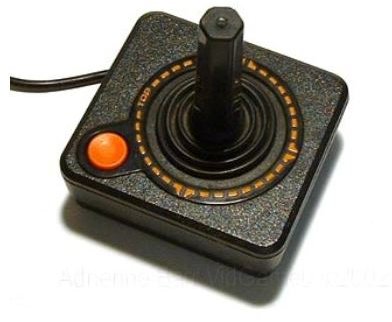 Chances are that if you've been gaming for the last decade or two, you have encountered a title or two you would consider the most innovative game you have played. These titles not only provided an enjoyable gameplay experience, but they stood out among other releases as fresh, new, and unparalleled at the time.Bright Hub looks back at gaming history and gives you five completely innovative games that broke the mold, introduced new ideas, and delivered gameplay that was not only solid but completely revolutionary.
Super Mario Bros.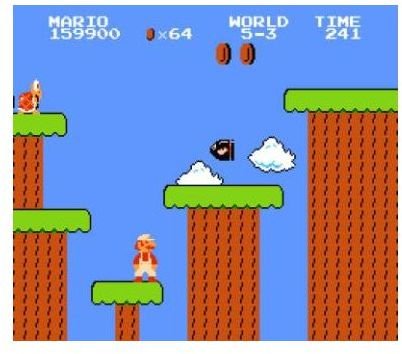 It should come as no shock that Super Mario Bros. is easily the earliest example of innovation in gaming. By providing a simple run-and-jump formula, Nintendo put gaming back on the map after the video game crash that nearly made our medium disappear. Super Mario Bros. on the Nintendo Entertainment System was fun, addictive, and innovative for its day. It's hard to tell where gaming would be without the introduction of that title, but things could have been very bad for gamers had that title never launched. Even today, Super Mario Bros. is completely playable, accessible, and most importantly, fun.
The Sims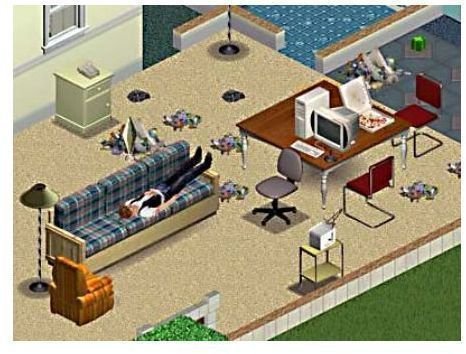 There's nothing more annoying than realizing you have to do chores around the house before you can sit down and relax with a video game. That's why it's so strange that The Sims, a game that revolves around people doing daily activities around the house, is such a blast to play. The simple point-and-click nature of the game made it easy for gamers to command their Sims with daily chores such as cleaning the bathroom, making dinner, watering the plants, and looking for a job. The Sims took simulation to another level, allowing people to control the lives of people and engage in regular chores. It's insane just how much fun The Sims was back when it first launched, mostly because it made doing household work a ton of fun.
Wolfenstein 3D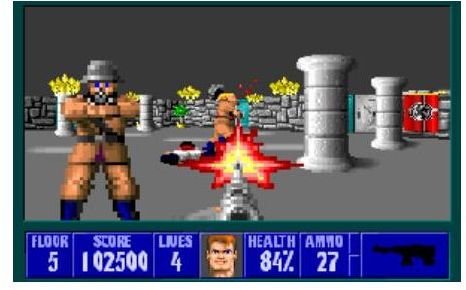 Though the market is littered with countless first-person shooters, plenty of which are hardly worth spending $60 on, there was a time when the genre wasn't as prominent and didn't turn out as many releases every year. Wolfenstein 3D is regarded by many as the game that truly popularized the genre and spawned successors such as Doom and countless others. Though we get tons of FPS titles these days, back in 1992, Wolfenstein 3D was literally one of a kind.
The Legend of Zelda: Ocarina of Time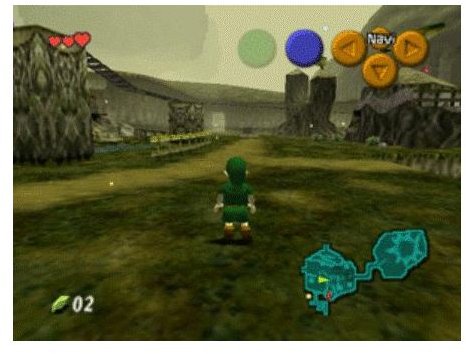 Though Super Mario 64 was one of the first games to let players explore a 3D gaming world and discover many secrets, another Nintendo 64 title went even further. The Legend of Zelda: Ocarina of Time took players into a magical land full of wonder and mystique, allowed them to travel through time, and provided the adventure of a lifetime. To this day, Ocarina of Time holds on tightly to its excellence, and this is due to the fact that it is still a completely enthralling adventure. Music, discovery, a civilization of interesting characters, a dark antagonist, and a constant theme of bravery are all attributes that drove Ocarina of Time to become one of the most memorable fantasy action-adventure games of all time. Nintendo took a 2D Hyrule and turned it into a breathing, living 3D world, one that will never be forgotten.
Grand Theft Auto III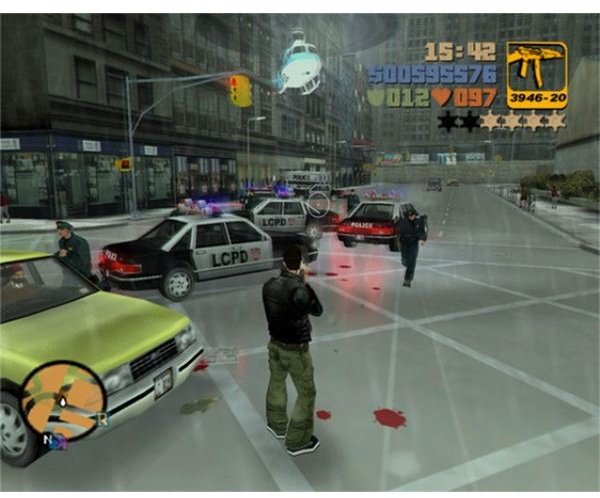 Gamers were given plenty of freedom to explore in the past, but Grand Theft Auto III was unique in that it put players in a massive city environment and made the world their playground. Though the game's story was well-told and split up into a series of challenging missions, you could steal a car, drive around Liberty City, and commit all kinds of crimes whenever you pleased. Want to rob someone? Perhaps you'd like to see how long you can outrun the cops before they bust you. Or would you like to run down endless groups of people on the street? Grand Theft Auto III gave gamers the freedom to do just that, making it a long-lasting game aside from its large collection of missions and sidequests. Grand Theft Auto III was a true expression of freedom, and it was fun to play the game even when you weren't "playing the game."
There has been plenty of innovation in gaming throughout the years. Super Mario Bros., The Sims, Wolfenstein 3D, The Legend of Zelda: Ocarina of Time, and Grand Theft Auto III are certainly some of the most memorable games ever created, but they stand out due to their introduction of several elements, innovation, attention to detail, and the freedom they granted gamers. There is no denying these are five of the most revolutionary games to ever hit gaming systems.