CityVille Goods Guide: Grow your economy with goods in CityVille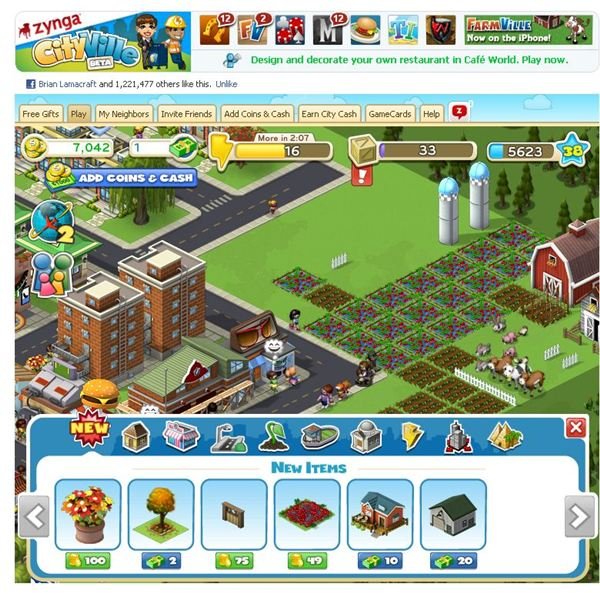 CityVille Game Economy
CityVille has a game economy that relies on goods. All your businesses in the game require goods to keep you making money. Each business will use a certain amount of goods. Once your goods have been used up your economy will stall until you have more goods to give to your businesses. There are several methods in the game to get goods and keep your economy on track.
Crops
The easiest method of producing goods is to grow crops. The game has several different crops you can plant. First you'll need to buy a plot for the crop which costs 100 coins each. After you place you can then click on it to seed it with a crop. Each crop will take game time until it is ready and like Farmville the crop can whither so be sure to harvest them in time so you can get your goods for your businesses.
Trains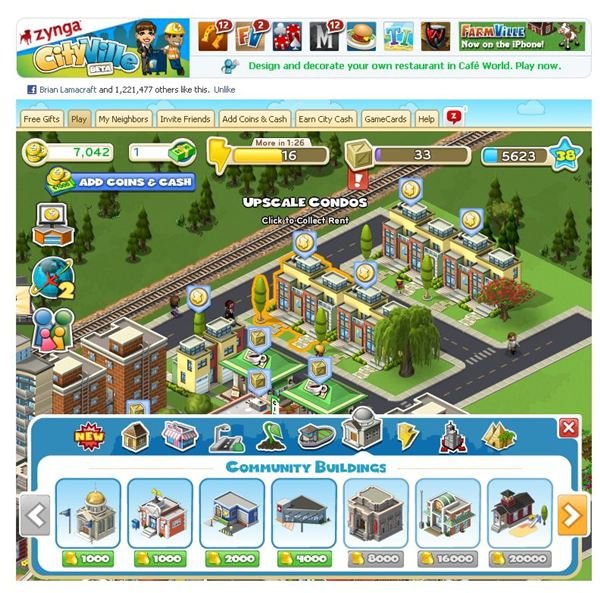 By using trains you can buy and sell goods with your Facebook friends or the game NPC characters. Trains can be sent to Facebook friends that you choose and goods can be bought or sold to them. Your train will then return and you can collect your money or goods. Trains are useful if you have excess goods but since the game is quite new not many people have any excess goods so trains aren't used very much.
Ports and Ships
The port is very useful when it comes to getting goods. You can send ships to various ports around the world and your ship will return with goods. This takes game time but you can have a nice flow of goods into your city. Ports work like crops so you need to pick them up before the have a chance to spoil. With ports you can surround the piers with plenty of ships to keep your goods supply coming into your city. Before you can use ports you'll need to complete a series of quests and then the option to build a [ort will be accessible for you.
Facebook Friends Crops
Another way to get goods in CityVille is to visit your Facebook friends and click on crops that are ready to harvest. This will put a small amount of goods into your inventory. If you have plenty of Facebook friends playing the game you could fill up your inventory in short order with this method. Sometimes friends will leave wall messages and you can get a few goods this way too.
Conclusion
CityVille has a good economy and while it can be a struggle at times to have enough goods for your city it gives the game more strategy. Make sure you have plenty of farms and use trains and ports to supplement your farming production. Be sure to visit your Facebook friends and tend their ready crops for more goods for your CityVille city.