A Look at Cooking Dash Diner Town Studios - New Features, Gameplay, Screenshots and More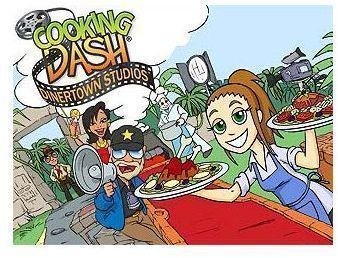 Game Play
Consistent with the last Cooking Dash title, game play is time managment in style and includes the Story and Endless Modes. In both modes, customers arrive at the restaurant and Flo seats them at a counter. When the order is taken, Flo then prepares the food at the grill and frying pan stations. Grandma helps out at a preparation table where she can make dishes like salads and tacos. Other items you will get to use include a juicer, ice cream machine and meat grinder. When orders are completed, Flo delivers food to the customer and then collects the money when they are finished.
Scoring in the game stays the same. Bonuses are earned when tasks are completed in chain actions or if customers are placed in color matching seats. You also have to watch out for events that affect your customer's mood and level of happiness (such as making sure their food is not overcooked or they are not waiting too long for their order). All customer characters in the game have varying levels of patience. This is part of the game's strategy, since mistakes can result in points being docked (or worse having the customer's leave), so if you have to abuse a customer, pick a patient one.
After each level upgrades can be purchased. You can get items to improve Flo and grandma's performance, spruce up the look and feel of the restaurant and increase the efficiency of other items in DinerTown Studios
Game Screenshots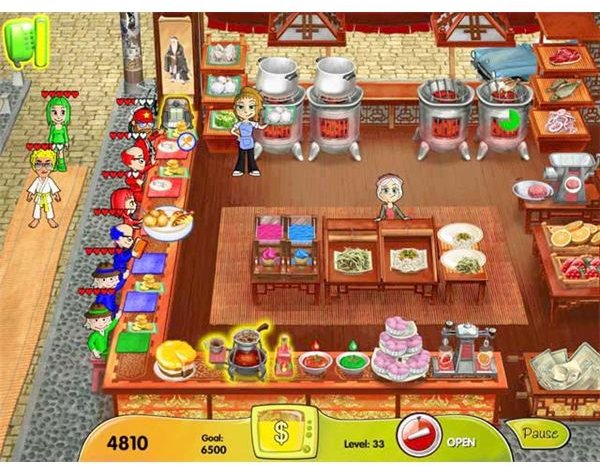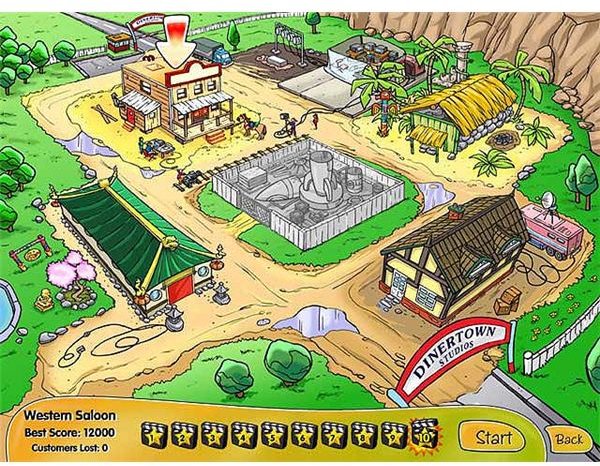 Graphics
The graphics in Cooking Dash DinerTown Studios will not win any awards, but it is colorful enough to keep your attention. The only problem is that certain food items can be a little difficult to distinguish. A few of them have similar color and shape. This can cause you problems when you are serving a high volume of customers.
What's New?
The first notable feature are the new characters. You will encounter a Celebrity, Director and Starlet. Like other characters in the game, you will need to be aware of the personalities when you play.
Other features are the "Cookie Meter" and "Celebrity" power-ups. As a certain number of customers are served during a level, the "Cookie Meter" is filled and you will be able to call him for assistance. Cookie will then temporarily do the food prep work for you. This allows you to focus your time management skills on delivering food, clearing dishes and improving the happiness of your customers.
The "Celebrity "power-ups temporarily increase Flo's walking speed, give customers a mood boost, or cause them to finish their food faster. You can get these power ups every time you clear a celebrity's dish.
Should you buy it?
If you are familiar with the original Cooking Dash game, this title will not be too original. However, the added new characters, "Cookie Meter" and "Celebrity" power-ups add a new dimension to its game play. Some time management gamers may find the title to be slightly easier than its previous version, but it still offers enough action to keep you engaged with its five restaurants and 50 levels.
Resources
Image Credit: Screenshots of Cooking Dash Dinertown Studios taken by Sheila Robinson