Dawn of Discovery: Venice PC Review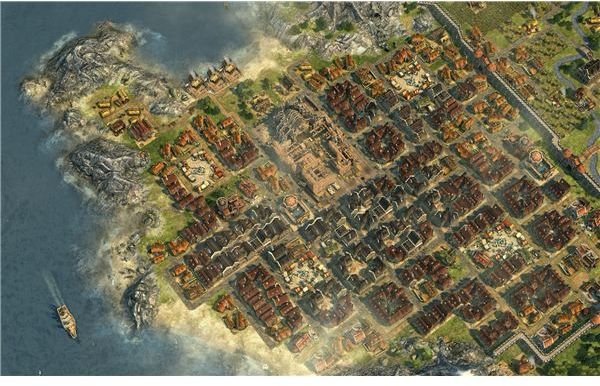 Storyline - Dawn of Discovery: Venice PC Review (1 out of 5)
Venice, in a complete backflip from its predecessor, offers no storyline or campaign for players to play through. This will no doubt disappoint players of the original. A small selection of scenarios is available to play through. However, at fifteen in total, Related Designs have shortchanged players, attempting to ride off the success and high critical acclaim of the original Dawn of Discovery.
In yet another kick to the teeth of fans of the game, players are not even able to play through the original campaign using the new units and features introduced in the expansion.
New Features - Dawn of Discovery: Venice PC Review (3 out of 5)
The biggest selling point for the expansion pack is of course the new multiplayer features, which will be discussed later. However, developer Related Designs have managed to squeeze in a few new features which will add some variety to the single player exploits of players.
The expansion adds around 300 new quests for players to carry out in their games, and sixty new items. A new island type, the Volcano Island, is also available for players to use or abuse in their games.
Players are also able to recruit spies, who will enable them to keep an eye on their competitors, as well as creating havoc and sabotaging enemies.
Multiplayer (4 out of 5)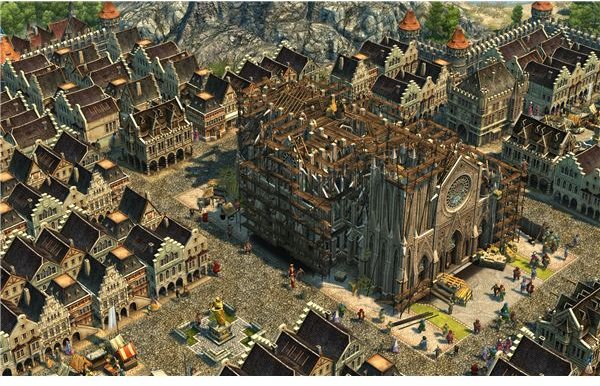 Related Designs' big trump card in the expansion pack is the introduction of multiplayer gameplay.
A feature that was no doubt held back from the original game only to facilitate players dishing out more money for it later, the multiplayer nonetheless does bring much replayability to the game, allowing players to join heads with up to eight friends and play out a full game both competitively and cooperatively. There is an option to save and load multiplayer games, so friends will be able to complete a game over a number of sessions.
There is complete customizability of the conditions of the games, and players can choose a number of different victory conditions, each of which lean towards a slightly different style of game. These conditions range from having a certain population first, to being the last surviving player in the match.
Conclusion (3 out of 5)
Dawn of Discovery: Venice drags itself over the line with its impressive multiplayer features, but fails to offer anything compelling aside from this. With minimal changes to the graphical engine and gameplay features, Related Designs have gambled with producing a low content expansion that aims to draw in existing fans, who will be expecting an expansion on par with the quality of the original.
This being said, all of the added features in the expansion are useful and playable ones. But the reality is that Related Designs has not added enough new content in to the game, and has completely failed to integrate these into the preexisting game. A recommended buy for hardcore fans, but casual players may want to give the game a miss.