DJ Hero Song List: The Best DJ Hero Songs for Nintendo Wii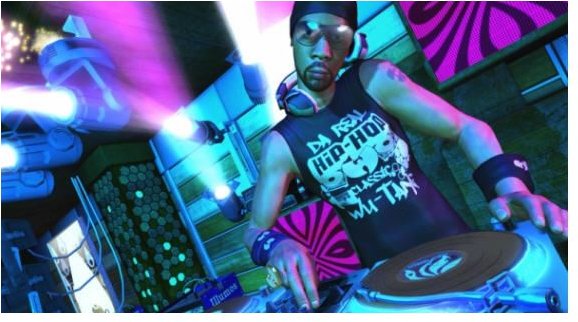 DJ Hero 1 Song List
The DJ Hero song list for the first DJ Hero features tracks of every difficulty. Every song is a mashup, meaning two hits are melded together to make a super-hit, if such a thing exists.
But not all of them end up sounding like super hits when mixed and played. Here are some of the best DJ Hero song list hits from DJ Hero 1 and DJ Hero 2.
Some of the best tracks from DJ Hero feature Classic Rock hits paired with rap tunes, as you can see in this song list:
Foreigner meets DJ Z-Trip ft. Murs: Foreigner's "Juke Box Hero" meets DJ Z-Trip's "DJ Hero" for a superhero mashup. What's best about this track is that it stays true to the original song and doesn't ruin it.
Queen meets Beastie Boys: The "Brass Monkeys" get put in their place when they come up against Queen's "Another One Bites the Dust."
The Jackson 5 meet Third Eye Blind: Disco sounds meet 90's rock in this tune which features "I Want You Back" and "Semi-Charmed Life." Thank goodness they didn't grunge it up when they mixed the track!
The Aranbee Pop Symphony Orchestra meets 2Pac: 2Pac is featured on DJ Hero 1 and DJ Hero 2, so you've got plenty of options when it comes to choosing 2Pac songs. But one of the best is with the Aranbee's Pop Symphony Orchestra's "Bittersweet Symphony" against his "All Eyez On Me."
Daft Punk meets Queen: Before you go thinking Queen is overplayed in DJ Hero, they're not. Daft Punk samples a little "We Will Rock You" along with "Robot Rock," which makes for an out-of-this-galaxy awesome sampling.
Best DJ Hero 2 Songs
The DJ Hero song list from DJ Hero 2 takes things up a notch with DJ battles and whatnot, but they slipped a little in their good taste.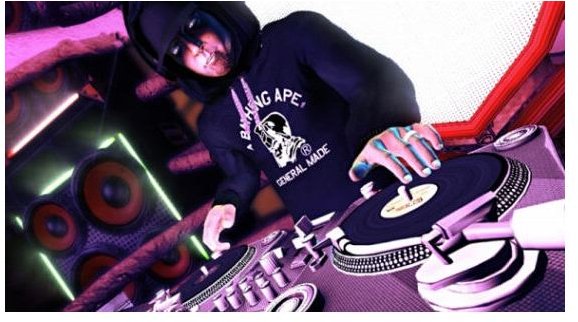 Sure, there are plenty of fun songs to choose from, but there aren't nearly as many options as were featured on the original game. But here's the best from this DJ Hero song list as it stands:
2Pac meets Bruno Mars and B.o.B.: Dr. Dre and Roger Troutman appear on 2Pac's "California Love Remix" and meld seamlessly with B.o.B. and Bruno Mars' summertime hit, "Nothin' On You." This is perhaps one of the most natural-sounding tracks on the game.
Iyaz meets Rihanna: Iyaz's "Replay" hit got replayed and replayed on the radio, but you probably never heard it mashed up with Rihanna's "Rude Boy" until you played DJ Hero 2. It will probably be one of your favorites once you get playing, as it's not too hard but also not so slow it's boring.
Eminem meets Lil' Wayne feat. Static Major: Eminem's in-your-face "Not Afraid" seems tamed down a bit when paired with Lil' Wayne's suggestive hit, "Lollipop." But they sound made for each other when you play them in the game.
50 Cent meets Lil Jon: The East Side Boyz and the Ying Yang twins help out Lil Jon and 50 Cent on their hits, "Get Low" and "In Da Club," respectively. The only drawback is that Lil Jon's portion tends to take over due to the harsh texture of his voice.
Sean Paul meets Harold Faltermeyer: Remember the theme song you loved so much from "Beverly Hills Cop?" You'll get to play it alongside Sean Paul's "Get Busy" on this DJ Hero song list.
Source:
My own experience