Interview with Free Realms Creative Director, Laralyn McWilliams

A World of Choices
Adele Caelia: What is Free Realms?
Laralyn McWilliams: Free Realms is an online virtual world where you can do what you want, when you want to do it. You can change jobs (similar to traditional MMO classes) any time, which means you can be a chef one minute and a warrior the next. Each job has minigames and activities associated with it, which let you level up.
Standing Out
AC: What makes Free Realms different than other games of this type? How does it stand out?
LM: Free Realms has a lot of unique features. It has a terrific look that also means it can run on a wide va__r__iety of machines. Changing jobs on demand is really different from other free games (from other MMOs, really) and it's also got a unique approach to installation—just go to the website, and you'll be playing in a few minutes with no long installation download or patching process.
Target Audience
AC: Who is the target audience? How is the game geared towards this audience?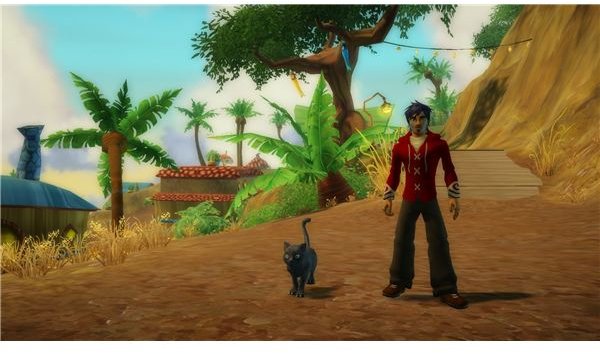 LM: Free Realms is primarily aimed at kids and teens, aged 10-15, but it's really a game f__or everyone. We intentionally designed it to be easy to start, easy to understand, and easy to enjoy. You can play Free Realms for 15 minutes and feel like you've accomplished something!
Safety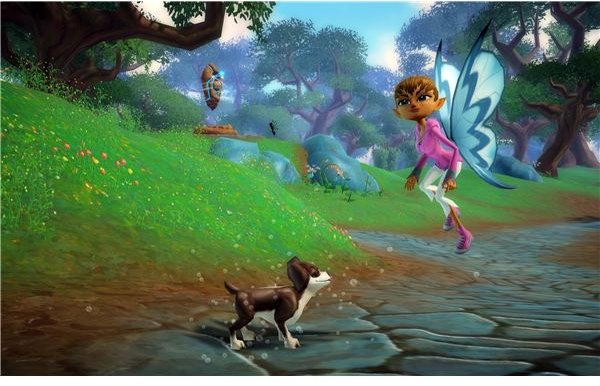 AC: Where can parents find out more information on the game? What types of parental controls have been implemented?
LM: Free Realms includes protection for kids under 13 (they can't enter any personally identifiable information and also can't see or use free chat). You can find out more about Free Realms' parental controls at https://www.freerealms.com/forParents.vm .
Magnetism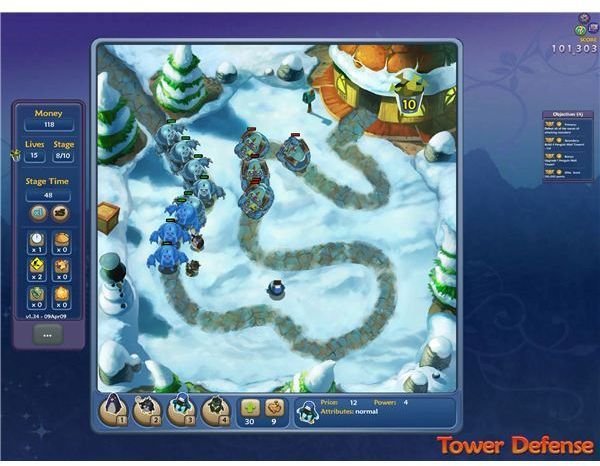 AC: What is the biggest draw to the game? What will make people want to play?
LM: Free Realms is all about playing the way you want to play, and that's also the game's biggest appeal. If you don't want to play the cooking game, you don't have to. If you want to explore, you can discover new parts of the world but never get attacked by enemies. And of course, if you want to fight, there are plenty of creatures you can battle!
Marketplace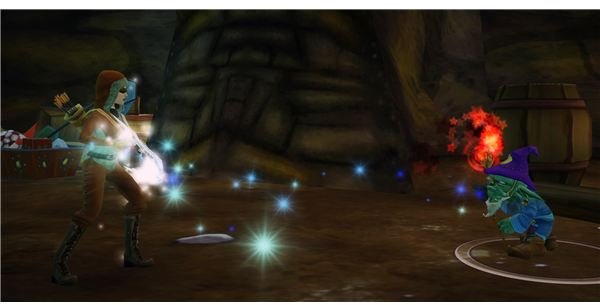 AC: Why do you think that people will be willing to spend the extra cash on the specialty items?
LM: Everything in Free Realms is about variety, and the Marketplace items are no exception. It's up to you what you do or don't want to buy. There are items that improve your combat or minigame stats, and there are items you wear just for fun. There are pets and pet outfits, and race karts. It's all about what you want to do and what you're interested in.
Trading Cards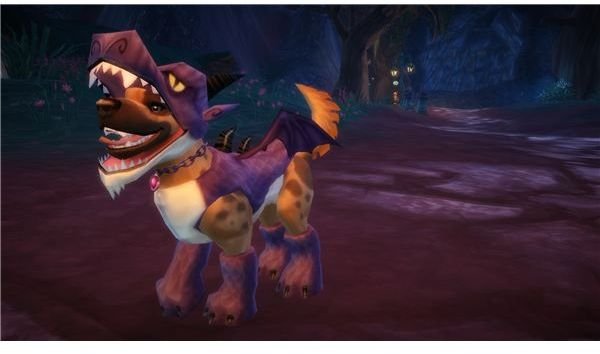 AC: Where can trading cards be purchased? What can players expect to find in the card sets?
LM: The Free Realms Trading Card Game is also a physical trading card game manufactured by Topps™ and is available wherever trading card games are sold! The Passport to Free Realms Starter Pack contains one, fixed, 40-card Chaos deck, playmate with rules, exclusive virtual rewards and your first-month Free Realms Membership! Each booster pack contains 10 game cards, one (1) virtual reward card and 50 Station Cash™! Also look for 16 randomly packed, exclusive game cards that are only available in the physical packs!
Expansions
AC: When will the game expand? Will there be expansions, or will content be added on a continuous basis?
LM: One of the best things about Free Realms from a development perspective is that you download the game while you play. That means we can add new content and features when they're ready. We've already released new pets and new quests since launch!
The Future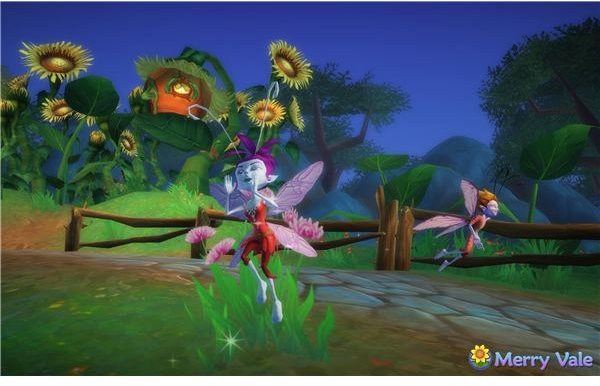 AC: Where will Free Reams go next? What other types of items aside from trading cards are in the works?
LM: We have a lot of fun stuff in the works. We've already mentioned soccer and a garage that lets you customize your car. We're working on the next area of the world and more battles as well, but I can't say anything specific about them quite yet.
Console
AC: When will the PS3 version be released, and will there be any differences between the two versions?
LM: We're very interested in a PS3 version of Free Realms and it was designed with the console in mind. I don't have any more information I can release quite yet though.
For more Free Realms fun read my review here.
*A special thanks to Laralyn McWilliams for taking the time to answer my questions and to Taina Rodriguez for setting this up.