Guide to Free MMOs For Kids: Ages "Tween" to Fifteen and Up!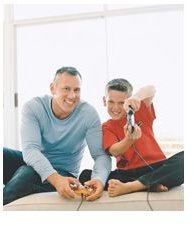 Guide Objectives
This Guide to Free MMOs For Kids: Ages "Tween" to Fifteen & Up is part two of a series of three guides that directs readers and gamers to some of the coolest games in cyber space. The guide is always expanding and being updated, so be sure to bookmark it!
The objective of this guide is to introduce gamers and parents to online games that are primarily geared towards kids that are the pre-teen age to about fifteen. As with part one of the guide the details about the games safety features (or lack there of) as well as a brief description of gameplay will be included.
The guide is supposed to be a tool mainly for parents wishing to be informed about the games their kids are playing or might play, but may also be helpful to gamers too! As a serious gamer myself I made sure the guide includes the necessary information on these games and how to get started playing them.
Safety Features
The safety features of each game will also be rated in the following ways (but please keep in mind that adult supervision is always needed when kids are online, even with the strictest of safety standards):
Loaded- the game has implemented the highest standards of online gameplay safety.
Mediocre- the game has some safety features but they are not necessarily very effective.
Dismal- the game is a free-for-all in regards in online interaction. Vulgar and offensive language/behavior may be seen.
Make gaming a family activity- you may find yourself enjoying these games too! Work through the levels together. Play in PvP mode together. Even if you are not really into gaming, getting involved in gameplay with them can not only be a really cool way to bond but by playing with them you can be the most effective guardian of what they are being exposed to online. Try it- you may just find yourself becoming a gamer too!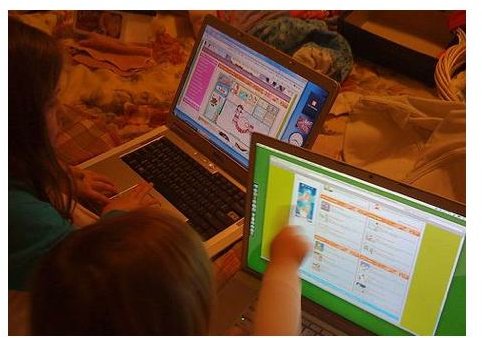 Keep in mind the games for this age bracket and the rules that are usually implemented in them are going to be a bit more lax than the games included in the first guide to free MMOs for kids. The games in Guide 1 are not just intended or limited to the youngest of gamers- many of them are extremely fun and offer plenty of challenge for kids of all ages and adults alike. All you have to do is view photos taken at any gaming convention, comic book convention, or Sci-Fi/Fantasy convention to know that role playing is for everyone- for all ages! And if you want added the insurance of letting your kids play games with tougher safety features, then you may want to check out the Guide to Free MMOs For Kids: Ages 6 to "Tween" * Up!
Free Realms
Free Realms is an interactive and highly imaginative online RPG brought to us by Sony Online Entertainment and is designed for "tweens, teens and families alike". Players choose what kind of reality they will make for their character in Free Realms.
Safety Features: Mediocre
At a glimpse the safety features for Free Realms seem to be loaded, but after a closer look you'll discover that there is definitely ways for crafty kids to get around them. For kids that are under thirteen years old, parents are supposed to approve their account after a confirmation email is sent to the parent email address. The confirmation email includes links to set parental controls for their kids. And kids under thirteen can only communicate with other players using the Quick Chat mode- a feature that only allows kids to pick from pre-approved texts that are created by Sony Online Entertainment. All of this sounds great in terms of safeguarding your kids from online predators and from unsavory behavior, but in reality it would not be hard for any kid to get around this. They would simply need to set up their account without admitting they are under thirteen. Not much a safeguard then right? This is where our role as responsible parents comes in. Knowing what your kids are doing online is important, and kids today are being groomed to quickly over take older generations knowledge in everything technological. It won't be long before they are one step ahead of you, so you should be diligent in creating your own safety guards for your kids.
For kids that are thirteen and over, Open Chat allows them to text freely with friends online. However, Sony Online Entertainment has plans in place to have in-game moderators to help monitor the kind of conversations taking place in Open Chat. Free Realms insists its player read their rules before playing (another thing that is simple to bypass) and that they understand that offensive behavior may ban them from playing the game.
Another parental control that is supposed to be initiated soon will be a gameplay time limit. Sony intends to add the feature so that parents will be able to set the time of day, what days of the week and for how long their children can play Free Realms.
Free Realms Screen Shots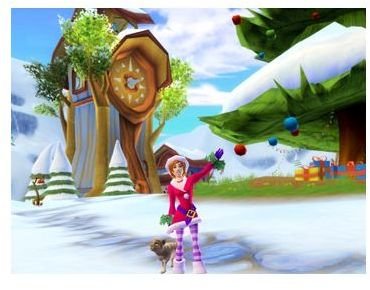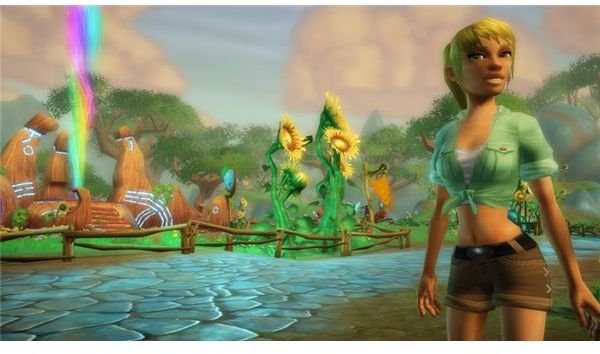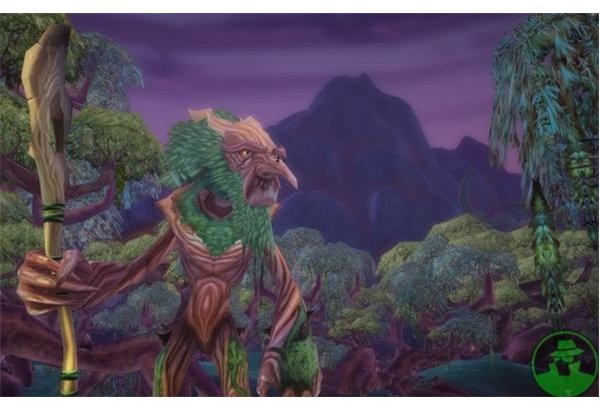 Free Realms Gameplay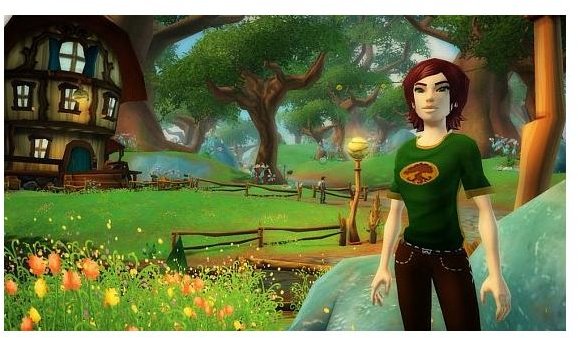 Gameplay in Free Realms offers a lot of variety for players. Perhaps you'd like to go on a quest. Or maybe you are bored of being committed to completing a quest and would like a play a card game instead. Become a wizard and take out your enemies with an arsenal of wicked magic spells. Engage in PvP battles against your real-life or in-game friends. Much like Club Penguin, Free Realms has so many different ways to enjoy their world, giving gamers a fresh way to break the repetition. It is hard to get bored in Free Realms. The colors and graphics are bright and vivid, and the cartoon-style characters give the game an upbeat feeling and the sense of a limitless world.
For more information on Free Realms and to start playing today, click here.
Runescape
Battle dragons and terrifying monsters, go on quests and collect things to trade with other players. Runescape is the free online RPG that has captured the attention of gamers across the globe!
Safety Features: Mediocre
Runescape is a hugely popular free MMO that has caught on with players of all ages. Truly- as the game designers confess, it was originally intended to be a game for adults but has seen great success with basically no age barriers. Naturally this makes it a less safe online playground for your kids though. The team behind Runescape at Jagex have provided parents with an online guide to kids safety and also advise that both parents and children go over the rules of conduct when playing Runescape. There is a high expectation from their gaming community to practice honor, respect and security when playing their game. And just like Free Realms, chat in Runescape is limited to their pre-approved dictionary of phrases, expressions and so forth for kids that are under thirteen.
Runescape Gameplay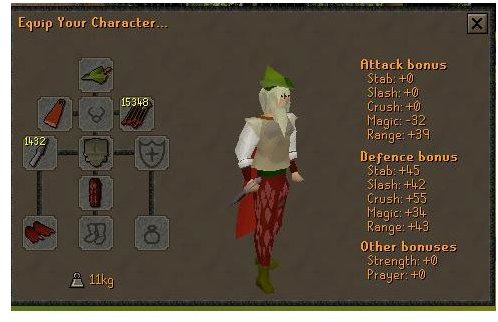 Runescape is a browser-based free MMO which can be a major plus for Mac users or gamers who don't have the beefed up system requirements that many games demand. Right when you begin your adventures in Runescape you will be directed to the character creation phase of the game. The character options are pretty expansive for a free MMO and include everything from skin and hair color to clothing-style. Immediately following your character's creation, you will go on quest that is hands-on tutorial aimed at showing you how the game works without having to tediously read through game guides before being able to begin playing.
It is clear from the get-go that Runescape is another fantasy themed MMO, which may discourage those who are looking for something that deviates from the tried-and-true MMO tradition of witches and warlocks. But it is one of coolest free games I've had the pleasure of playing- especially considering it is compatible with virtually all computers and is of such massive size. The graphics are not ultra-sleek, that's for sure- nonetheless I am still impressed with it considering it is browser-based and free.
For more information on Runescape and to get started playing today, click here.
Hogwarts Live
Hogwarts Live is a text-based, browser-based free MMO for kids that makes it possible to dive into the world of witches and wizards, learn new tricks, skills and magic spells at Hogwarts and defeat the infamous dark wizard, Lord Voldemort.
Safety Features: Dismal
There really is no safety features in Hogwarts Live. Other than its theme and the gargantuan Harry Potter fan-base of thousands of kids, it wouldn't appear this game is intended for kids. Right on the home page is a list of current online players and that is as far as you need to go to get the idea that safety is not in the agenda for the makers of this game. You can name your character anything you want and the list of current players online in the game proves that there are no boundaries in the game. However, most people don't give their characters crude names as the player base does line-up with the series readers.
Hogwarts Live Gameplay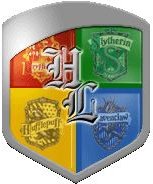 There is nothing sophisticated about this game in terms of website graphics, gameplay and extra features. It also does not challenge or require extensive knowledge of the books at all and anyone can play it, though I still imagine it is appealing mainly to hardcore Potter fans. Battles and duels are turn-based and the game unfolds in a text-based story format. According to the Hogwarts Live website it is "currently the largest (and in our opinion best) free online browser-based Harry Potter RPG in the world!".
The backdrop for Hogwarts Live takes place at the end of Harry's education and he is now preparing to take on the evil Lord Voldemort, and you can help Harry defeat him! After players have gone on a series on quests, have taken on various monsters and creatures and even the trecherous Death Eaters, they may be able to face Voldemort (after they reach level 15). In Hogwarts Live you are encouraged to engage in PvP and can level up pretty quickly when you to choose to fight other players or the NPCs. Since it is such a simple format, it is not only great for beginning gamers, but for Mac owners and those without amped-up computers.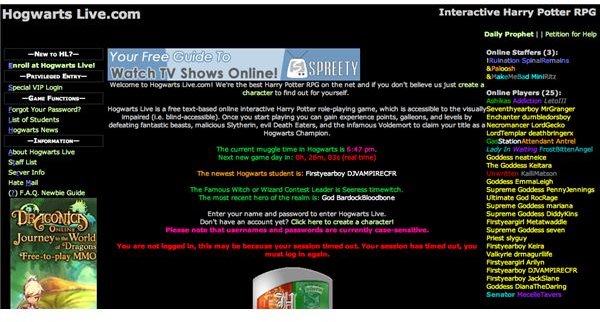 For more information about Hogwarts Live and to start playing today, click here.
Vampire Wars
Vampire Wars is a free, text-based Facebook MMO for kids that allows players to become a creature of night! Will you feed on synthetic blood or hunt humans and drink their blood? The choice is yours in this RPG that has become hugely popular with Twilight fans.
Safety Features: Mediocre
There isn't really any in-game safety features for Vampire Wars but since it is a Facebook application, you need to have an account to play. To have a Facebook account you are supposed to be thirteen years old, however, just like with Free Realms and Runescape it wouldn't be difficult for someone under age to create an account by claiming to be old enough. That is essentially the only safe guards for the game. Multi-player interaction isn't as involved as it is in other MMOs so this may eliminate some parental concerns, and players tend to join clans with other real-life friends (versus meeting friends online) since it can only be played on the massive social network site.
Vampire Wars Gameplay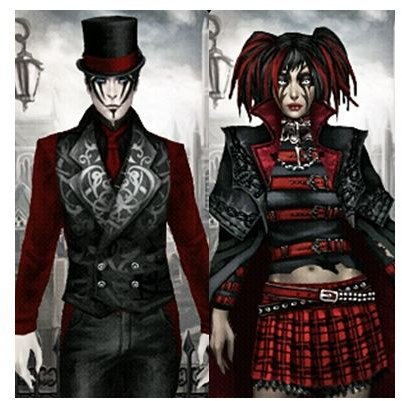 Gameplay in Facebooks' Vampire Wars is pretty simple and basic. It is a platform based MMO and battles occur within the click of a button. You will level up as bloodsucking vampire through quests, fights, missions and clan wars and gain new skills to take out your enemies. Like most of the Facebook games, Vampire Wars doesn't offer much in the way of challenged, but that makes it perfect for new gamers, Mac users and for people who just want to play a fun online game that doesn't requre intense involvement and dedication.
For more information on Vampire Wars and to get started playing today, click here to set up your Facebook account.
Keep Checkin Back Here
As I mentioned before, all three guides will continuously have game updates and new games added to them- so be sure to keep checking back. I hope you have as much fun playing these games as I do!
You may want to check out the first-part of the Guide: