Guitar Hero: World Tour Review for PS2 - Check Out What the Latest Guitar Hero Has to Offer You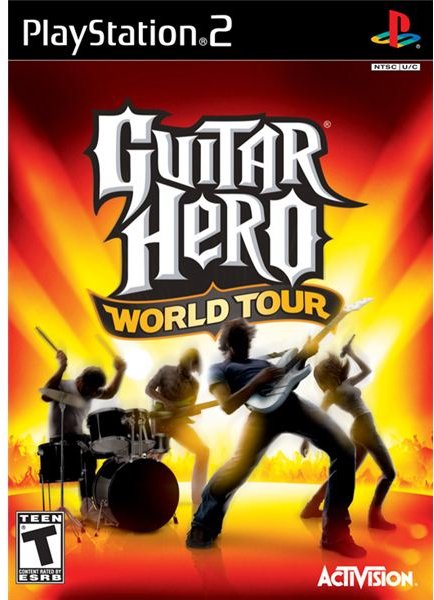 Overview of Guitar Hero World Tour (5 out of 5)
Rhythm games have entertained us since the late 1970s. Games such as Simon, Dance Aerobics (NES) PaRappa the Rapper and Konami's Beatmania laid the foundation of modern action-rhythm games.
When Guitar Hero was released for PS2 in 2005, it created waves through the console game industry by reviving this genre. But the release of Rock Band spelled intense competition between these two. Rock Band featured more controllers including a USB mic and a drum kit. This unique diversion impelled GH publishers to release Guitar Hero: World Tour.
Gameplay (5 out of 5)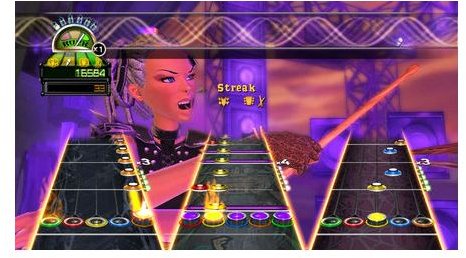 Guitar Hero World Tour was released in 2008 for Xbox 360, Wii, PS2 and PS3 consoles. The game's features are similar to its competitor, but stand unique to appeal Guitar Hero fans. With its special drum kit and USB mic, Guitar Hero World Tour also allows players to avail the benefits of its in-game recording studio.
With career and core mode, the gameplay in Guitar Hero World Tour is similar to its predecessors. The career mode is divided into solo play and band play, where the latter requires two players to proceed. You will have boss fights which have been slightly changed to ease the frustration experienced in other Guitar Hero games. Standard gameplay can be fun, but Guitar Hero World Tour also offers a chance to record your own songs. You will get many options to tweak the guitar and drum sound with an additional sound effect options. However, the Guitar Hero World Tour PS2 version does not feature any uploading options to the user.
The Guitar Hero World Tour PS2 version allows a wide range of character customization possibilities. Inspired from Tony Hawk series Create-a-Skater mode, Guitar Hero World Tour's Create-a-Rocker mode lets you customize your character entirely with tattoos, clothing, makeup, posture and age. What's more, you can also customize the in-game guitar, drum kit and microphone components to the core.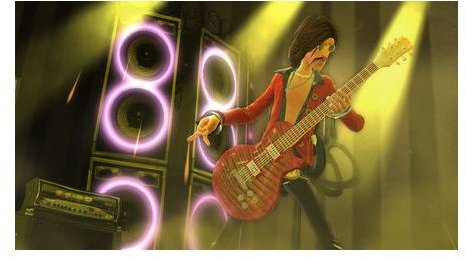 One of the highlights of Guitar Hero World Tour is its instruments, particularly the six-piece wireless drum kit, which is hailed as a true-to-life drum gear complete with cymbals, tom toms, bass pedal, and five drum pads. The guitar models' size resembles real-life counterparts.
With its realistic drum kit, guitars and music studio, Guitar Hero World Tour is more than just a rhythm game. It has proved to a be a worthy successor of other GH games
Graphics and Sounds (4 out of 5)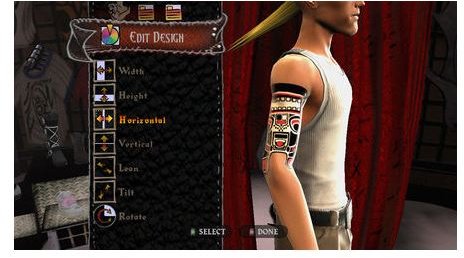 There's nothing new in the Guitar Hero World Tour graphics except clearer and smooth graphics on your PS2. The polygonal counterparts of famous musicians are a treat to watch. There's more clarity to graphics compared to its previous versions. However, the character animations of World Tour are very stiff if compared with the ones in Rock Band. PS2 gamers will certainly expect the developers to add more than a simple cartoony presentation in future Guitar Hero games.
One of the best audio features of Guitar Hero World Tour is its sound adjustments. You can tweak the sounds of each instrument very easily. If you want to listen to the guitar, just turn down the drums and bass volume to have the finest acoustic experience.
Overall (5 out of 5)
With its realistically looking guitars, drum kit and an option to record a three minute song, Guitar Hero: World Tour has set the standards in simulating real-life rock bands. Although the features are similar to Rock Band, World Tour has tried to be unique in all aspects and has received immense success in doing so.