Children love to find new holiday games to play online – but where do you begin to find games and activities which are fun, exciting and family-friendly? Here is a list of suggested sites offering kids' Halloween games online.
SquiglysPlayhouse.com
Squigly's Playhouse is fun anytime, but holidays are extra-special with coloring pictures, jokes, crafts, puzzles, postcards and of

course, online games and activities. Here is a sampling of some of the kids' Halloween games online with Squigly:
Action Games
Pumpkin Battle
Haunted Hybrid
Halloween Pumpkin Dress-up
Fishdom Spooky Splash
Pumpkin Run
Boo!
Graveyard
Creepy Crossword
Hallow Man
Pumpkin Battle

Ickibod
The Good Ghost
RIP
Slingoween
Monster Shop
Monster Hatch
Peter Paranormal
Witch Ball
Ghost castle
Halloween Smash
Ghost Quest
Halloween Tripeaks
Pumpkin Story
Halloween Keep Up
Witch Mart
Besides these action games, there are tile games, picture matches, online word scrambles, quizzes and more for hours of Halloween fun online!
Th KidzPage.com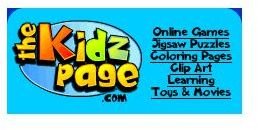 The Kidz Page offers more fun kids' Halloween games online, like Spot the Difference pages, Halloween Mahjong, sliding puzzles, Sudoku and even math Halloween picture puzzles. For parents who wish to encourage thinking games, there are also logic puzzles, online jigsaw puzzles and word searches – all centered around Halloween themes, words or icons.
All of the games offered on this site are free, and while there are not multiple levels of play, there are enough games to keep children entertained – safely – for hours of play.
FunSchool.com
Fun School is a website trusted by parents for children of all ages, and their Halloween games offer no exception. Online games,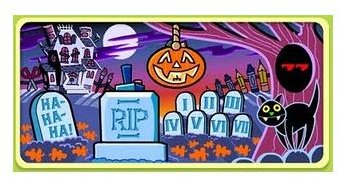 crafts, Halloween treat recipes, word play, jokes, art projects and even science-related activities are at your fingertips with this site's page dedicated to all things Halloween.
A favorite game is sure to be the Streamer Screamer! A witch on a super fast broomstick is speeding through the air. It is the players job to steer the witch without slamming into anything first.
Little players can master number recognition with Monster Numbers, and older kids will have fun have fun helping a vampire rid the village of its pesky residents before the sun rises in Transylmania and Transylmania2.
The key to finding online games for kids at Halloween time is locating sites which over games that are free of overly scary themes, disturbing images or suggestive material. Even the ads shown at Halloween time can invoke images inappropriate for kids – especially small children. The sites offered here provided a safe environment for fun and learning. However, care should always be taken – even if a site is recommended by a source you trust, like Bright Hub. Online advertisements can change at any given time, as can the content of Halloween games offered on a particular site.