iRobots: The Third Generation of Warbots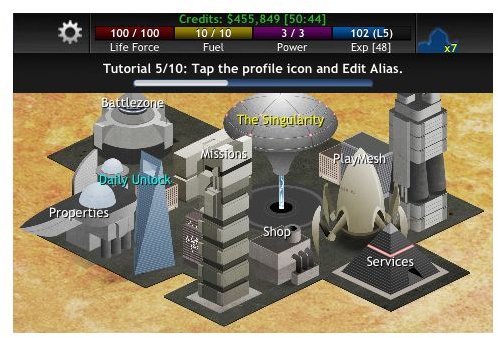 What Was Warbots?
On occasion PlayMesh will change the name of their gaming title at the same time they give it a profound update. This occurred previously with iRacing, which became Street Racers after a dispute with a similarly named web company. Now Warbots, one of PlayMesh's slightly less popular text based iPhone RPGs, has stepped into the third generation. This time they are calling it iRobots instead of the clever Warbots III.
iRobots is the Future
iRobots is a nice update to PlayMesh's third generation. With this you see that there has been a move toward a more detailed map view, which is aided by an adequate zooming function. This goes along with some of the new features, such as the package finding quests that require you to search the city itself. You can also go in the vertical portrait view for easy checking and decision making. iRobots includes all the rest that you come to expect from PlayMesh games, including an internal crew system that requires you to purchase them rather than add other players. You will notice that iRobots has a nice Missions system that applies levels of mastery to the mission itself each time you complete it.
PlayMesh
The major updates that are included in iRobots are unique to the PlayMesh "community" they hope to build, all centered on their PlayMesh self titled application. This includes different communication functions so that you can keep in constant contact with other iRobots players. This is strange since PlayMesh could have done this concretely with an external Friend Code system for adding crew members and has repeatedly chosen not to.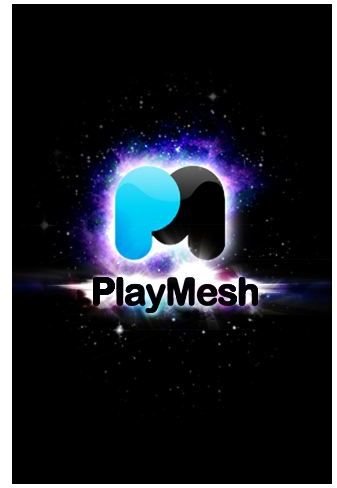 Getting Into Themes and PlayMesh Points
iRobots really only stands out from the text based iPhone MMO RPG pack in its theme, which is that of mech warriors from a desolate future. Within this context iRobots actually has one of the best integrations of a theme as each aspect of the game has a cleverly attached title. You can complete Missions like Hack Rival Robot and Repair Comrade, which gives us a hint at the revolutionary politics of large scale robots. Even the place where you would go to buy and spend iRobots PlayMesh Points is named the singularity, which is much more in concept than any other possible hub for iRobots PlayMesh Points.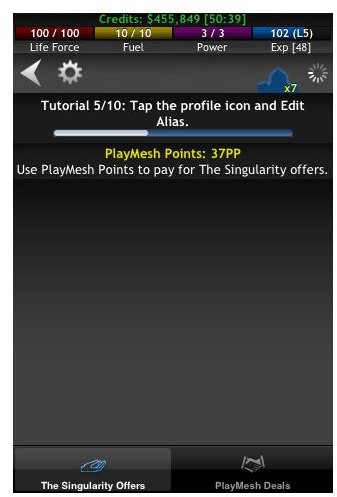 The iRobots PlayMesh Points system works similar to the way it did in Warbots and the rest of the PlayMesh library. You purchase iRobots PlayMesh Points from the iTunes' App Store and spend them on different things at the Singularity. Here you will also find some iRobots PlayMesh Points just for downloading this Warbots update.
Warbots Engage Update
For players of Warbots iRobots is going to be more than essential. It will bring your Warbots account into the third generation, which is only a plateau for another couple months. Make sure to get in this download, even if it is just for the free iRobots PlayMesh Points included. Free iRobots PlayMesh Points are never something to turn down. Seven out of ten stars.