Jobs & Properties in Myspace Mafia Wars: Tips for Game Play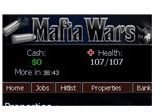 Overview
If you play Myspace Mafia Wars, this short article about the game will give you hints and tips to play the game. For those of you who are about to become addicted , here is some strategy to help you succeed within the game.
Two of the most important things within this game are cash and experience, and I'm going to tell you how to get the best of both of them. With the jobs, you get both cash and experience, while the properties just give you a passive income. Trust me - both of them are very important within this game. With these strategies under your belt, many other opportunities will present themselves.
Jobs to Earn Cash & Experience
These are the jobs which you need to complete in order to climb through the levels. Jobs are a great way to get cash and experience. If you are just beginning Myspace Mafia Wars you need all the help you can get.
Some jobs require certain weapons, armors or vehicles, properties, or number of players to complete. The first levels require little, if anything, to perform. Don't forget to go to a Godfather and ask for a loan so that you can buy equipment. You just want the basic equipment to do the first jobs in which you will gain experience to move up a level. Use any cash you make to buy the property, which will start a good cash flow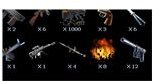 coming in.
New jobs become available as you progress through the game by completing jobs, earning cash, and expanding your Mafia size. Use that cash to buy the tools you need to perform improved jobs for a bigger payoff. I recommend you only purchase enough equipment that you need to perform that job until you have a few million dollars an hour coming in from your properties.
Purchasing Properties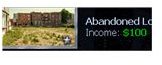 Purchasing properties is an excellent way to earn the much-needed cash that you need in order to succeed within the game, Myspace Mafia Wars. I would highly recommend that the bulk of your money be spent on purchasing property rather than buying equipment or simply banking the cash. It is possible to begin earning a lot of money rather quickly within this game, but you need to play smart.
The cost of property does go up in various increments for the certain property. Therefore, it is always better to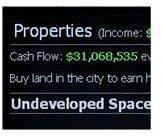 buy a bunch of the same type of property at the same time.
Purchasing property means that you will have a passive income every hour in the game. Having a little passive income will help get you a little equipment. This is why you need to get a big passive income as you play Myspace Mafia Wars. Having a big passive income is almost like having a perpetual money machine or printing presses that just keep giving the money within the game.
Summary
For me, the most important strategies are to do the jobs to gain experience and money, as well as building up a good property base for the passive hourly income. With a good hourly income, you can afford anything you need within Myspace Mafia Wars, which will make it more enjoyable to play.
This post is part of the series: MySpace Mafia Wars Tips
Want to increase your mob, gain favor from the Godfather, earn cash and experience? Read these MySpace Mafia tips for better gameplay.