Play Totally Fun Teenage Mutant Ninja Turtles Online Games - Cowabunga Dude!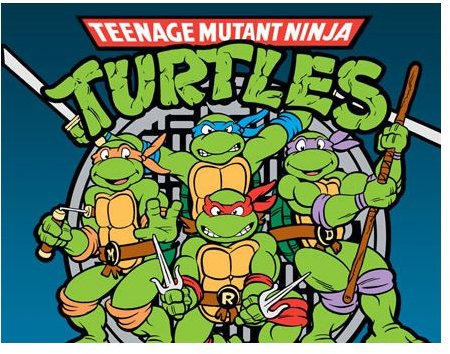 Ninja Mind Dojo Kensei
This series of Teenage Mutant Ninja Turtle online games will test your memory and your skill as a true ninja master. Let Master Splinter guide you through a series of animated activities including Michelangelo's screen memory where you will presented with three objects on a screen and you will need to remember them and scroll through the list of items on the bottom of the screen to come up with the identical objects or how about helping Donatello use the mouse to add the right toppings to a pizza to prevent it from being the grossest thing ever eaten! To play this game and to view other online downloadable animation click on the following link.
Image Credit: GamesGuru
Ninja Stars
It's time for some quick reaction time to go with your ninja fighting skills. Join the turtles as they throw blade stars in the direction of not one, not two but a number of enemies that will pop up near the sewers and alleyway where they dwell. Take your time and go for a great aim with the mouse. Left click the mouse button when you have a good aim and fire ! To play this game click on the following link.
TMNT Gunjin Meteors
The turtles are riding in there gunjin aircraft and it's being attacked by meteors. Well this only happens if you allow it to ! You will guide this flight with the arrow keys through outer space, trying it's best to avoid the large rocks and meteors that will attempt to crash into you. Use the space bar to fire at them before this happens. You won't be timed in this game, so you can play as long as you need to, but you will have different modes (easy, medium, or hard) to challenge yourself with. To play this game click the following link.
Shell Smash
How many turtle shells can you smash before the timer runs out? You will be presented with a board of colored turtle shells which will have to be eliminated by clicking on shells of the same color below, above or diagonally across from the other shells. When you click on a group of shells of the same color,automatically a group of shells drops down until the board eventually is cleared. To play this game click on the following link.
FootClan Street Brawl 2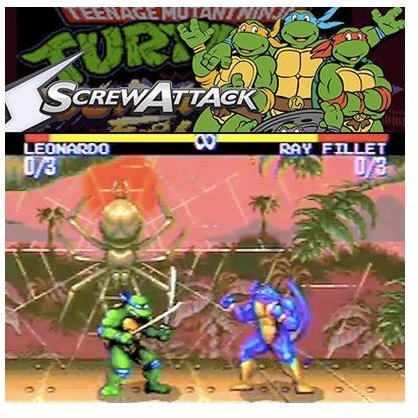 Street fight ! The turtles are at it again fighting their opponents in the street with every move in the book. You will be a part of the action as you guide Michelangelo, Donatello, Leonardo or Raphael through a series of street brawls using a combination of kicks, ducks and high jumps with the keyboard, spacebar and mouse. I don't know if these street punks know who they are dealing with ! To play these teenage mutant ninja turtles online games click on the following link.
Image Credit: VideoGames
This post is part of the series: Teenage Mutant Ninja Turtles Guide
A collection or reviews and cheats to Teenage Mutant Ninja Turtles the game.