Top 10 Computer Card Games List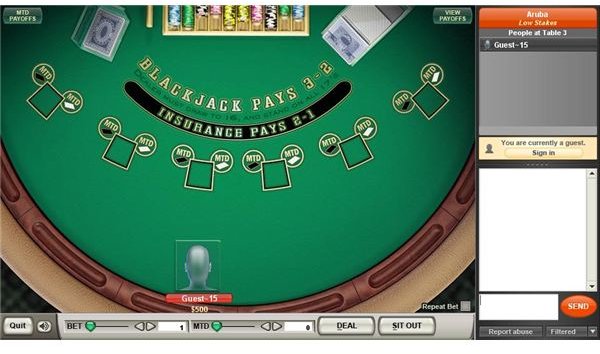 Top 10 Computer Card Games List
With an almost innumerable amount of computer card games available on the internet, this article will look into the dizzying number of these games, providing a top 10 list of the cream of this apparent crop. Read on for the full list of ten computer card games that will keep you occupied throughout your working or non-working days. Expect some old classics to be interlaced with some non-traditional games that use their own cards or card variants as per the game mechanics.
#10 - Blackjack: The Veteran of Computer Card Games
Blackjack is an online interpretation of the casino classic. Its a simple game and adds little to the genre, although the addition of both singleplayer & multiplayer online options is always welcome, with an average of around 50 online players at any given time. That figure may not be huge, be for a free introductory Blackjack game, its more than enough to get used to other players and your own skills.
Found here: https://www.games.com/game/blackjack/
#9 - Klondike Solitaire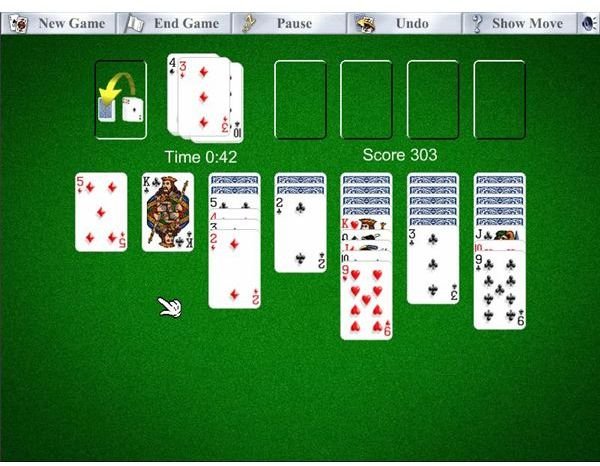 The special rules Solitaire, Klondike mixes up certain aspects of the overall experience, often trumping its Windows OS packaged vanilla equivalent. The website it appears on has a wider range of Solitaire games to play, all for free no less, if Klondike isn't your preferred choice of ruleset. There are plenty of options on the internet for Solitaire but this is a solid, if somewhat outdated, interpretation that provides enough engagement to be featured on this computer card games list.
Found here: https://www.freeplaysolitaire.com/FreePlayKlondike.php
#8 - Black Jack Maniac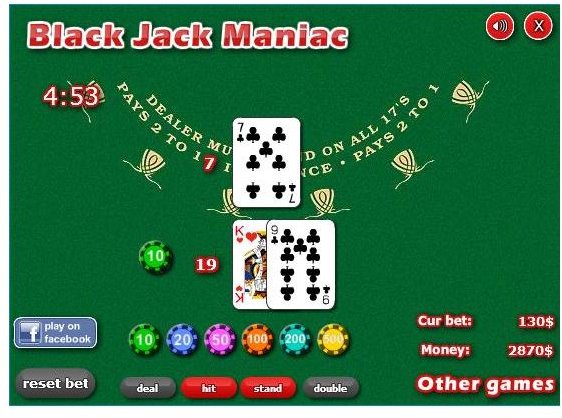 Another Blackjack game, Black Jack Maniac is a single player only experience that just tops the previously mentioned online Blackjack game. It has a tighter engine and some smoother animations between deals etcetera. Although the difference is slight and both Maniac and #10 on our list shame some solid similarities. With that said their inter-changeable appearance on this list should be noted.
Found here: https://www.goalmaniac.com/en/games/blackjack/
#7 - Pax World Cup 2010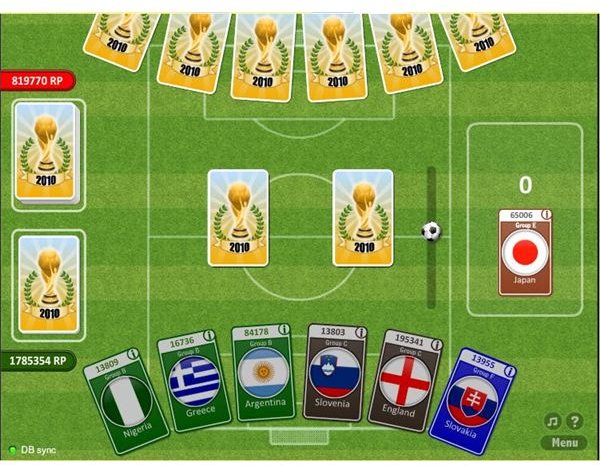 An association football/soccer based top-trump style game, Pax World Cup 2010 takes the cards for each of the 32 FIFA World Cup entrants, building a comparison card game around this premise. The bigger the soccer playing nation, the higher their comparative score and importance in the game, which mimics elements of both top-trumps & the classic Hearts. Its one of the more directly enjoyable computer card games that would be improved with two players instead of the defaulted single-player game.
Found here: https://www.funny-games.biz/pax-world-cup-2010.html
#6 - Governor of Poker 2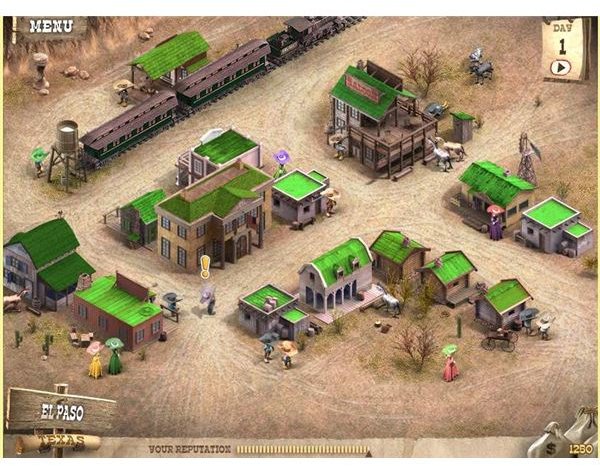 A poker game that has a storyline and unique isometric adventuring, Governor of Poker 2 may serve the needs of people looking for some more contextual depth, explaining the poker & adventure based gameplay. The graphics are a playful reminder of Fallout and other isometric RPG's from the 90s. It has some dialogue and character, which is remiss when looking at other computer card games, making it a standout on this rundown.
Found here: https://www.funny-games.biz/governor-of-poker-2.html
#5 - Poker Underworld: A Classic Computer Card Games Selection
Registration may be required but a free online poker simulator, in a manner similar to PKR, makes Poker Underworld one of the best ways to play the world renowned game at no charge. Its graphics aren't the greatest but in comparison to card games mentioned earlier in this article, they suit their purpose well, with players instantly recognising the table & its components. As far as computer card games goes, Poker Underworld provides an online experience against both AI & human players, which shouldn't be baulked at lightly.
Found here: https://www.pokerunderworld.com/
#4 - Mystic Cards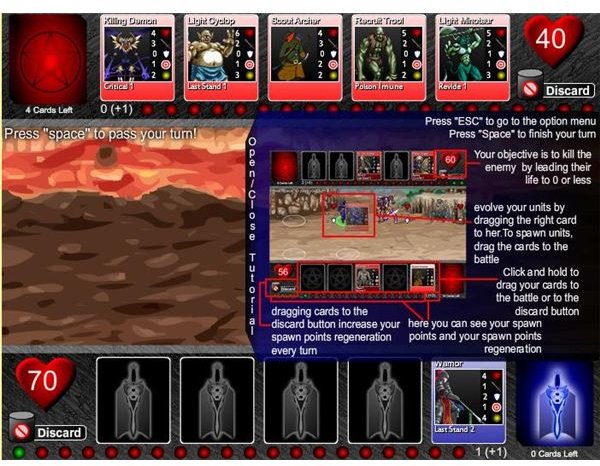 Mystic Cards is a fantasy card game that uses trope's of the genre in order to create a unique yet familiar experience. In a manner similar to Puzzle Quest, there is a story to play through and characters to relate to, with players choosing their initial character cards & classes etcetera. It plays like a Pokemon card game and has plenty of inherent depth within the battle system. Hours can definitely be spent playing Mystic Cards and being lost in its trading card game aesthetic & design.
Found here: https://www.funny-games.biz/mystic-cards.html
#3 - Spectromancer: Unique Computer Card Games Example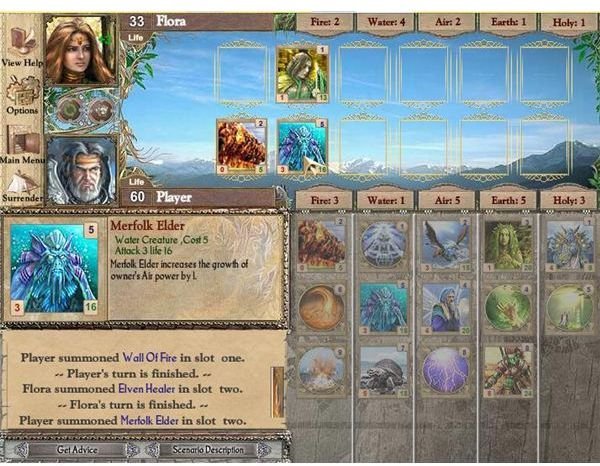 Almost building upon the framework left by Mystic Cards, Spectromancer furthers the depth and structure of the game, producing something with perhaps better aesthetics than the retail released Puzzle Quest. With so many attribute cards being in play, each doing their own specific thing, it turns into a quasi-Magic: The Gathering homage which is not necessarily a bad thing. Although Spectromancer may be getting away from classic card games like Hearts, Poker or Switch, it deepens what we usually take for granted in card game -a simple, informative premise.
Found here: https://www.funny-games.biz/spectromancer.html
#2 - Pazaak: KoTOR Based Computer Card Games Entrant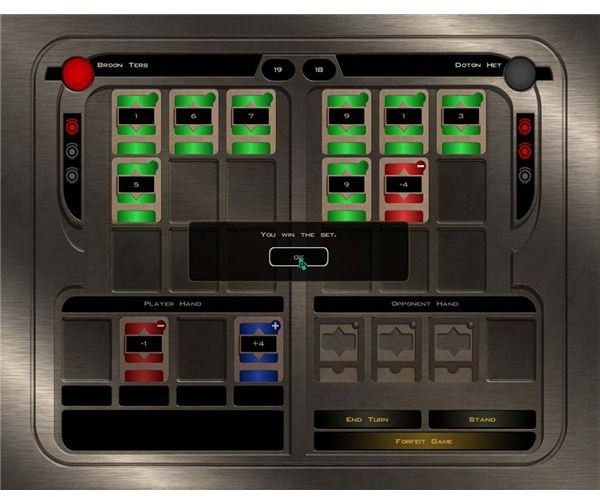 Players of Knights of The Old Republic may find this name familiar. After being modded by an avid community member, the game in and of itself is available for download at the link below. The game itself is a race to the number 20 with 4 selected cards and a random dye roll providing the core mechanics. When the dye is rolled, between 1-9, the player will use their cards to either subtract or add to the total until they have reached 20 or bust themselves. Its a fun and addictive game with plenty of replay value for fans of the original KoTOR mini-game.
Found here: https://www.pazaak.org/download
#1 - Kombat Fighters: King of The Kards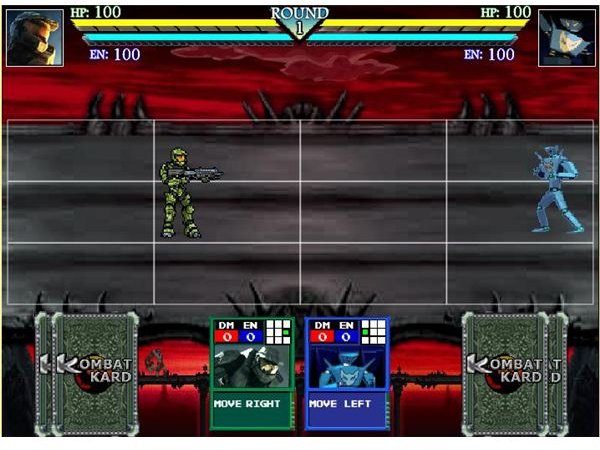 Using a turn-based fighting engine to replicate battles between characters from multiple games & mediums. Kombat Fighters is mash-up of many genres & games. Those influences come from a wide variety of places including; Mortal Kombat, Halo, Final Fantasy Tactics & Dragonball Z. Players select 3 movement or move cards before each turn is played out, with the resultant moves being demonstrated thereafter.
Choices of cards include move one tile to the left or right, doing a Dragoball influenced "Burst Limit" or a character specific special move. With characters ranging from "Stone Cold" Steven Austin to Scorpion to Master Chief or Goku -there is plenty of range and scope to enjoy what the game is offering. It certainly takes liberties insofar as being called one of the computer card games; but it makes up for it with this shameless combination of well-received characters & influences.
Found here: https://www.funny-games.biz/kombat-fighters.html