Looking for Kid Online Train Games? Ideas You Can Use at Home or School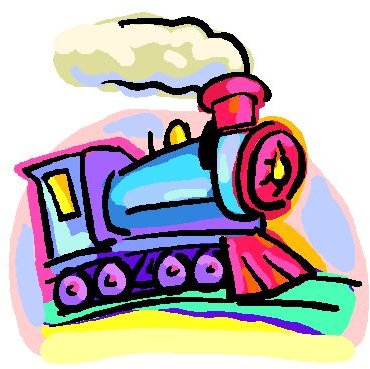 Games for Kids - Online Train Games
Parents know that anything to do with trains is always a hit - whether it is for a big or little kid. Online train games are no exception. Here are several train games which can be found on the Internet. Since there is a diverse age of train-enthusiasts among children, also included is a brief description and notation about what age child the site is geared for.
Thomas and Friends
No article about kid online train games would be complete without a mention of Thomas the Tank Engine. Here are some of the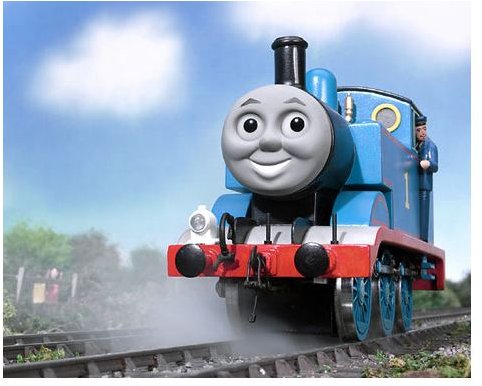 activities users can expect to find on ThomasandFriends.com:
Watch videos
Find information about their favorite train engines
Locate Thomas and Friends events around the country - like the popular "Day Out With Thomas
Sign up for a Thomas the Tank Engine newsletter
Look for local TV listings
Do a little Thomas the Tank Engine shopping
Print color sheets, posters, birthday cards and puzzles
Select Thomas the Tank Engine wallpaper for their computer
Read parenting tips
Participate in 14 online games which cover topics such as building their own engine, painting a train, races, matching activities, puzzles, carnival games, remote control action and patterning.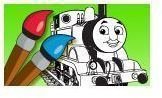 One nice feature of the games found on this site is that each has an easy, medium and difficult setting. This means that children can continue play even after they have mastered one of the levels.
Users will also be pleased to learn that there is now Thomas and Friends mobile version available for the iPhone which can be purchased from the AppStore. Kids will have fun playing three new games, including a puzzle, matching game and maze game.
Games found on Thomas and Friends are typically appropriate for children ages 2-8, although smaller children might also enjoy aspects of the site as they interact with parents to learn and explore.
Cyberchase
Slightly older children (ages 6-10) will enjoy playing the Cyberchase game, "Railroad Repair." This game, which is part of PBS.org, is patterned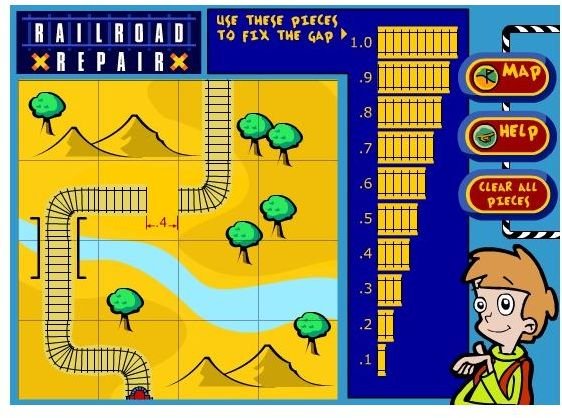 after the kids' program, Cyberchase. The series antagonist, Hacker, has removed various portions of the track on the screen. Users must repair the tracks so that the train can get back to the station. Using decimal addition. players must drag spare track pieces to their appropriate locations to fill-in the missing track gaps. In some cases, it is necessary to use a combination of pieces. Smaller children can easily participate, as well. Simply have them ignore the decimal portion and focus instead on whole-number addition.
GeoTrax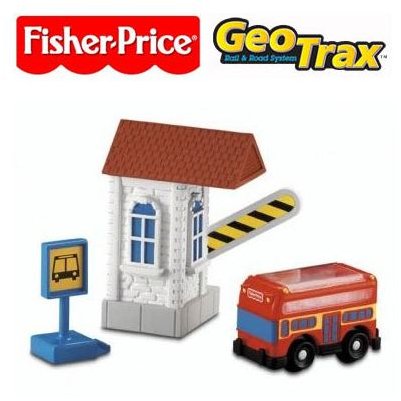 Like the Thomas the Tank Engine toys, GeoTrax from Fisher-Price is a popular choice for kids who are enthusiastic about trains. On Fisher-Price.com, there are three types of kid online train games available for play as part of the GeoTrax brand:
Puzzles
Memory Match
Coloring pages
The coloring pages, however, are only available for print-out. There is no online coloring or painting feature offered. Fisher-Price has also included various levels of play for the games, which means children will not become bored quickly. Another nice feature with the matching game is that developers included a stopwatch. Users can time their performance and then play against themselves to better their time.
Besides online games, visitors to the site will also find track layout suggestions, views photos, new product information and viewable DVD episodes. An added bonus? Users can also order a free DVD copy to be sent to their home!
Like the trains, the online games for GeoTrax are most appropriate for the 3-8 crowd. Younger players, however, could certainly enjoy the site with assistance from an adult.
Train Traffic Control
Grade school children will enjoy the advance challenge of the game Train Traffic Control. Found at bgames.com, this mission has the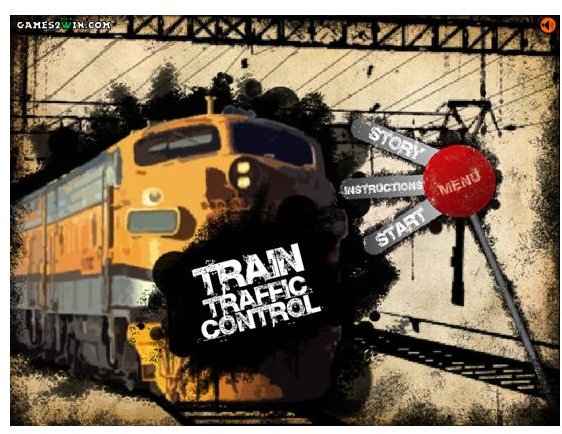 user acting as Station Manager to be certain the multitude of trains do not collide into one another. By controlling the flow of traffic, players can actually earn money. Connect tracks, control signals, stop and start the trains - all in an effort to help the trains safely reach their destinations and collect bonus points for doing so. A minimap is provided for additional assistance.
Besides be fun, many of the games mentioned below focus on strengthening problem-solving skills. With that in mind, you can allow your child to play knowing the games have an educational purpose to coincide with entertainment value.
If you have favorite kid online train games, please take the time to share the title(s) in the comment sections below.