Chocolatier: Decadence by Design Review: A Delicious Chocolate Treat for Business Simulation Gamers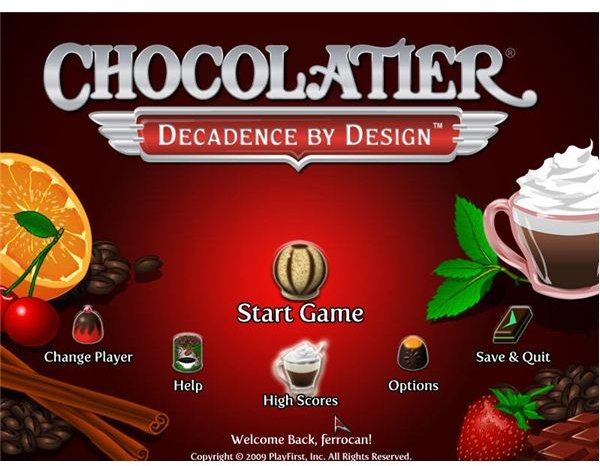 Chocolatier: Decadence by Design Review (4 out of 5)
The Chocolatier series received rave reviews for its excellent micromanagement games. The first two games offered a taste of true business simulation to gamers through their superb chocolate theme. The third installment, called Chocolatier: Decadence by Design goes a step ahead by adding some unique features to it.
Gameplay (4 out of 5)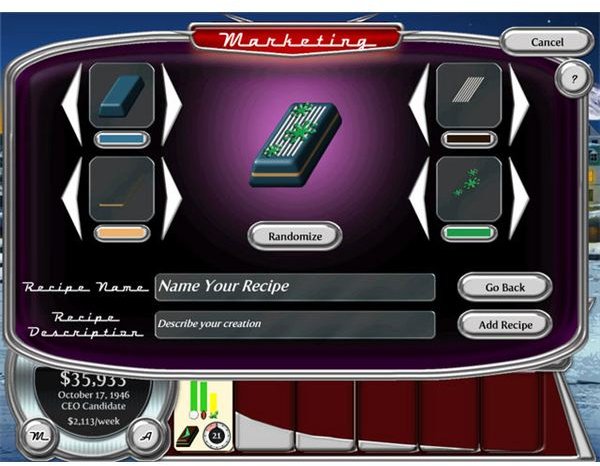 Chocolatier: Decadence by Design is the third sequel developed by Blue Splash Games and released by PlayFirst. The CEO of the Baumeister chocolate company, Alex appoints you as a manager. Your objective is to maintain the smooth flow of the business, do all sorts of micromanagement stuff and prepare unmatched chocolate delicacies to attract more customers worldwide.
The basic premise of the first two Chocolatier games was to manage a chocolate confectionery, control its production, buy various ingredients, prepare and sell chocolate bars and satisfy the chocolaty craze of cocoa lovers all over the world. The third installment goes a bit further by adding some unique features and recipes.
Decadence by Design is based on the same business/micromanagement theme, but the recipe book has increased manifolds. Players not only prepare chocolate bars, but also exotics, truffles, coffee, infusions and, most importantly, their own recipes. There are also various mini-games and some very nice trivial elements added to the game.
The game not only maintains the true business simulation essence of its predecessors, but also adds some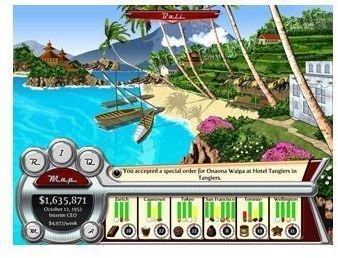 new features. It has a single game mode, but that does it all. The initial levels begin as a tutorial, where you will have to prove your expertise as a manager by selling chocolates to different customers and making at least $10,000. Once the CEO hires you, you are set to begin the game.
The gameplay is not as easy as it seems because there are different kinds of chocolate delicacies to prepare and sell them. You are given the responsibility to manage the Baumeister chocolate company in Zurich, but you have to travel the whole world to find new recipes, buy various ingredients and sell the finished chocolate product to your customers. You will also have to interact with many customers, who will often make comments on your chocolates and ask questions about your business.
There are different mini games included in Decadence by Design. You prepare your favorite recipes in the first mini game. It lets you fill the right ingredients into spinning discs. For example if you are preparing milk chocolate you will have to add some sugar, cacao bean and milk, but this becomes complicated as some recipes have more than three or four ingredients. There is also a mini game based on matching various ingredients to prepare coffee, yes coffee! The game also lets you prepare coffee. You have to match three ingredients to make coffee. The more you match the higher the production rate. There is also a casino mini game that adds more fun, although it has got nothing to do with the main objectives.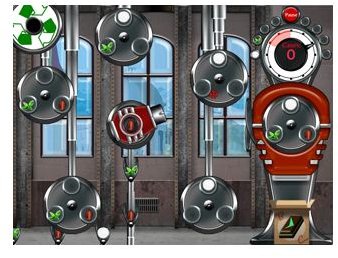 One of the key features of Decadence by Design is the ability to create your own chocolate delicacies. You will have to access a Secret Test Kitchen located somewhere in Iceland and experiment with various ingredients to create your own product. An interface lets you decorate your unique chocolate product with colors, cream, sprinkles etc. it then lets you name your recipe and save it to the recipe book. However you cannot replace your existing recipes with a new one. This unique feature is the USP of the game. You can download free Chocolatier: Decadence by Design from Playfirst and see the difference!
Graphics (4 out of 5)
The game allows you to travel to various locations like Capetown, San Francisco and Tokyo. The picturesque background of these locations is truly impressive. The hand-drawn artworks of the locations are very detailed. The graphics are similar to the original Chocolatier game.
Sound (4 out of 5)
Chocolatier: Decadence by Design has some great melodious tunes running in the background. The game has various music levels. They can be adjusted easily according to your choices. The interface click sounds are solid and good compared to other Chocolatier games.
Overall (4 out of 5)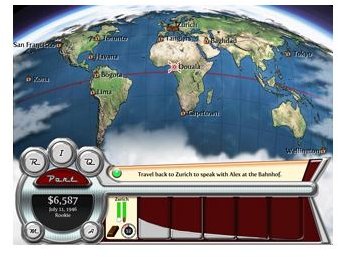 Decadence by Design is one of the best business simulation games till date. You can prepare your own chocolate recipes and add them to your recipe book to sell it to your customers. But, the mini games are not part of the micromanagement theme. They look more like arcade games that test your skills and reflexes.
Some mini-games like the casino game are totally irrelevant to the whole objective of the game. Serious business simulation game fans might get disappointed with this. But, the game has great strategic elements. You can compare prices, bargain on ingredients and produce favorite chocolate products to attract more customers. The game comes with a manual with detailed explanations on the objectives and gameplay.
Chocolatier: Decadence by Design certainly tests your entrepreneurial abilities with multiple tasks. Download the free Chocolatier: Decadence by Design game to test your business skills.
System Requirements
Operating System: Windows 98/ME2000/XP
Processor: Intel Pentium 700 MHz
Hard Disk Drive: 100MB free
RAM: minimum 128MB RAM
DirectX 7.1 Compatible Graphics Card and Sound Card