Easy Access to Top Free Sony Ericsson Mobile Java Games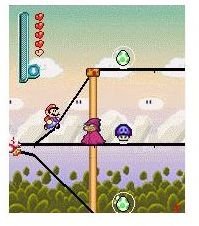 Gaming with Sony Ericsson
The best games for cell phones are free. There's nothing more exciting than a fun freebie after all. If you have a valuable Sony Ericsson phone and you want to load it up with the top mobile games out there, you're at the right place. The best free Sony Ericsson Mobile Java games are all revealed here and we tell you where to find them. Take your pick. All these games are compatible with all gaming Sony Ericsson phones.
Super Mario Planet
Super Mario Planet is a different remake of Mario but expect it to be thrice as fun. Guide Mario in his adventure in the big city and surpass the obstacles along the way like dangerous power lines and holes in the streets to name a few. You will also fight enemies so prepare for the game ahead of you. Standard controls include 4 to move Mario to the left, 6 to the right, 8 down and 2 for jump.
Roller Coaster Rush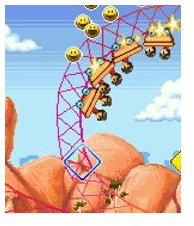 Experience a game that will make you think and get you that ultimate rush.
You are responsible for taking the riders on a heart-racing, adrenaline-rush ride in many countries; you have to keep them safe by all means. Be careful of the paths the roller coaster crosses as they are full of twists and dangers like valleys, steep peaks, loops, high terrains and more. With so many tracks, different levels and the option to upgrade your system, you are in for one great ride. Download Roller Coaster Rush here.
Flexis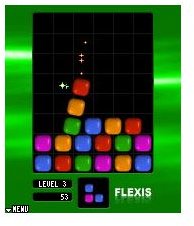 Do you love Tetris? Well you'll love this even more. All you have to do is match colored bricks but it's not that easy. The bricks are alive! They jump and move and you have to control them fast. Just break the bricks by connecting 3 similar patterns to get a good score. You're lucky if you can move to the next level that easy. You can download Flexis here.
Tower Bloxx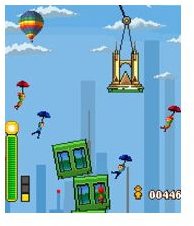 In Tower Bloxx, you should aim for the stars by building a tower in the city through blocks. It's not that easy to pick up and drop a block to make a tower, every mistake costs you and you'll need to be sharp to avoid losing everything. The good thing: all you need to succeed in this game is to click one button. It is fun and challenging. Tower Bloxx is definitely an addictive Java game.
Mr. Bean Racer 2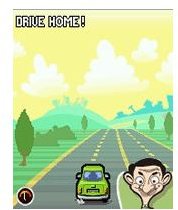 If you are a Mr. Bean fan or you simply love racing games, then the mechanics of Mr. Bean Racer 2 will surely grab you. You have to help Mr. Bean, as he is completely broke. He lost his home, his car, and even his bike! His only hope is you. Help him fulfill tasks to get a reward that will enable him to earn the much-needed money. The catch: do everything in 40 days. Highly entertaining, strategic and creative, you'll definitely get hooked.
Always remember that even though you bought your Ericsson phone for a price, it does not mean you always have to pay to get more fun out of it. It's a good thing that there are really great free Sony Ericsson Mobile Java games for you to explore and enjoy. Have fun!
More Recommended Mobile Games