Virtual Pet Websites - Where to Find Cute Online Pets & Cuddly Creatures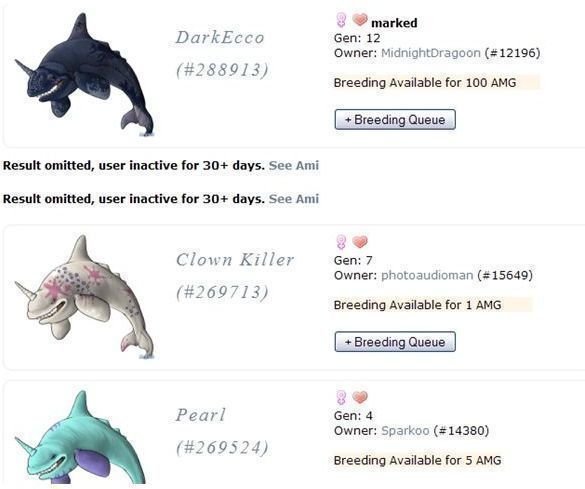 Obsessed with Adoptable Pets
Popular titles like Mara Pets or Neopets are not the only places to adopt cool animals. There are literally hundreds of virtual pet websites online. Many of them you've probably never heard of. Instead of spawning from a major game developer or toy manufacturer these portals are created through independent companies or by devoted gamers with an awesome idea. As a result, they have smaller communities. These less known sites feature rare virtual pet designs or fun gameplay aspects that make them noteworthy. Care for mystical creatures, foxes, fairies, or your own creation. Anyone looking for a new exciting challenge should consider some of the alternative online adoption sites available. This article will discuss Aramii, PetPark, Sylver Fox, Ice Pets, and Fay-Sim.
The Aramii Universe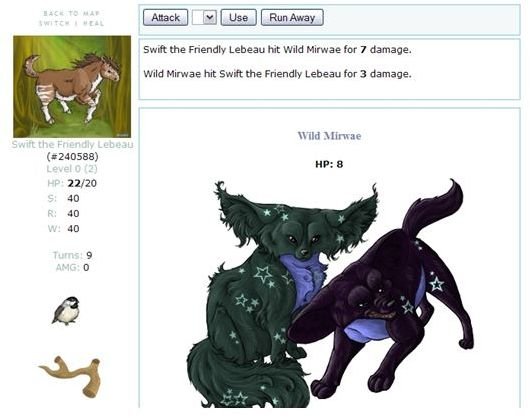 Aramii is a primarily text based online game that allows users to adopt, train, and breed mystical creatures. The concept and gameplay in this title is rather unique. Set in a distant realm after a civilization notorious for their magical skills has mysteriously vanished players step in as caretakers for their pets. The quests are challenging requiring users to explore various zones similar to browser based MMOs. During adventures players often stumble across aggressive beasts that wish them harm. An image with text describing the confrontation is displayed. All of the pictures feature a cool sketch art style. There are options to fight or avoid the brawl through running. Successfully defeating the animal usually aid in collecting an item or a generous reward of gold coins known as AMG. The game is free to play. Coins earned through adventuring can be used to purchase pets and specialty items. The two primary species in this world are Amis and Meeps. They resemble morphed wild or exotic animals with wings and striped horns. Adopt mystical creatures like the Aival, Pherra, Peregrin, Maldra, and aquatic Poishy. When pets reach a certain age users can breed them to create a more unique looking companion. Players have the ability to customize their friend with an assortment of color combinations as well. Overall it's an interesting take on raising pets.
Where the Little Foxes Rule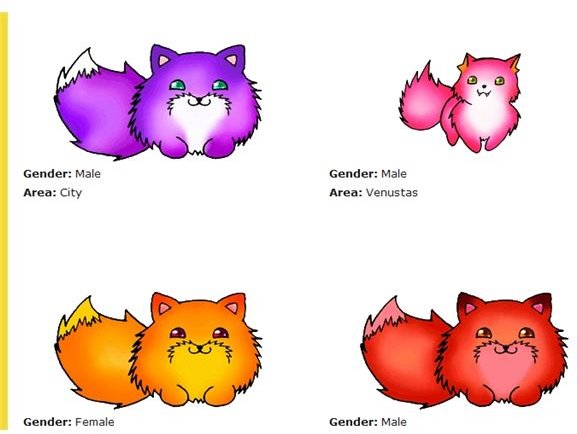 In the game Sylver Fox players travel to an oasis for abandoned foxes called Sylver Island. Common woodland creatures are rarely seen in virtual pet games making this title unique. The enchanted mammals that inhabit these isles come in a spectrum of bright colors with big eyes and cute button noses. Similar to Aramii there are little text based adventures in the form of quests. Players can explore the island picking up random items along the way. Owners have to regularly give their pet water and feed them. Badges, experience, and coins are earned through accomplishing daily tasks. The shops have a nice assortment of food to satisfy any buddy's appetite. Maintaining its tropical theme players can purchase Strawberry or Cactus Tea, Pineapple, Lime, Cranberry Drinks, Watermelon Sorbet, and even a big bowl of Grape Pudding. Each user also gets their own human avatar that they can customize and dress up in a variety of outfits. The community in this game is pretty small but it seems tight-knit with potential to grow. Membership is completely free and it's easy to communicate with others directly or indirectly through the integrated messaging system. It's hard to go wrong with adorable foxes.
Ice Pets Located in the Snow Slide Mountains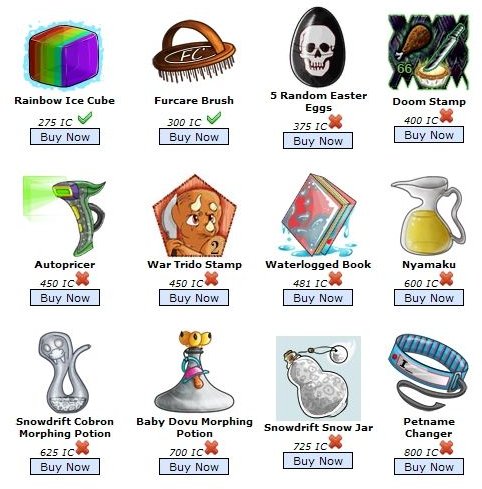 Ice Pets has some of the same features as Marapets and earns the title as king of the mini-games. Players can create, adopt, or disown cute monsters. Choose Audril, Cobron, Dovu, Jakrit, Ori, Ridix, Wulfer, or Makoat to care for. Select their color and take off exploring. There's a huge map with several locations or shops to visit per zone. Visit the Snow Slide Mountains, Knollo Woods, Halipar Jungles, Khalic Desert, or Draga Volcanoes. In each area owners can restock their food supply, collect rare objects, read specialty books, or shop. There are over 20 different flash games available for users to play. Popular titles like Icebreaker or Snake to quest based games allows owners and their furry pals to stay busy. Top scores of high earning pets appear in the stats as users attempt to beat them. Players also win medals for completing difficult quest challenges. Although many virtual pet sites lack a variety of mini-games Ice Pets excels in this area.
Meeting Winsela in the Park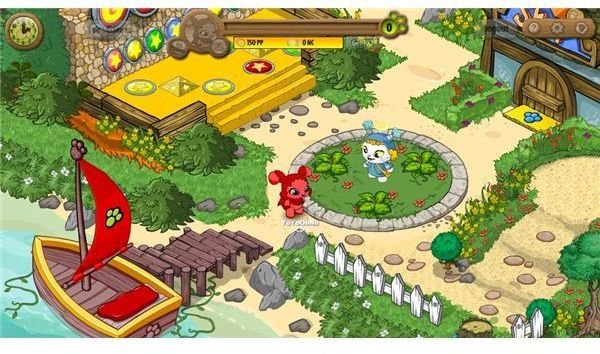 Pet Park isn't as underground as some of the other games mentioned above. It has larger community but still isn't as popular as its sister-site Neopets. There are six different species each with their own set of characteristics. The entire set up is extremely cute. The brightly colored wide-eyed pet hybrids smile and dance for your amusement. Eating noodles, participating in snowball fights, taking naps, dancing, and sunny days are some of these cuddly creatures' favorites. Talents and gifts are major parts of the gameplay. In the pet creation process users need a Nickelodeon Virtual Worlds account similar to the one used in Neopets to complete their registration. Players can choose their pet's gender and shade. There's also a themed gift which incorporates a particular skill. Pick adventuring, arts, citizen, nature, magic, or gadgetry. While in the park a user's pet is able to interact by entering different buildings and exploring with friends. Dozens of mini-games are embedded within the animated park grounds. Participate in carnival themed or matching games. Free users are slightly limited in what they can do. This adorable game gears most of its activities toward paying members.
Fairies & More Pet Inspired Games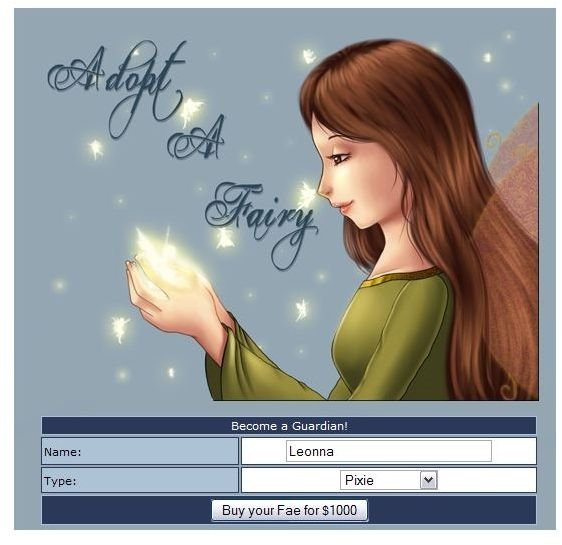 Fay-Sim is fairy game where players enter an enchanted land and adopt their own fairy. The concept alone is incredible. It combines text-based role playing game elements with pet features. Once a user becomes a guardian to a fairy they must feed and care for them. Maintaining their well-being is important. It their status reaches 50% or below they're unable to practice magic. Players do more than simply feed their pixies. Each fairy can learn powerful spells and fight battles. Mastering the elements of fire, wind, earth, and water to eliminate evil fairies invading the village is a large part of the gameplay. In the shops a wide selection of magical weapons and armor can be purchased for in-game coins. Each player starts of with 20,000 when they sign up to get started. The concept of imps or fays instead of the typical unicorn makes this a fun game. If you enjoy adopting, training, and breeding an assortment of cute creatures or playing entertaining mini-games one of these virtual pet websites might be worth checking out.
References
Source: Author's own experience.
All Images by Ange P.
Games Available At:
Aramii - https://aramii.com/
PetPark - https://www.petpetpark.com/
Sylver Fox - https://sylverfox.net/
Ice Pets – https://www.icepets.com
Fay-Sim – https://www.fay-sim.com/