Free Online Zoo Games: Building the Best Online Zoo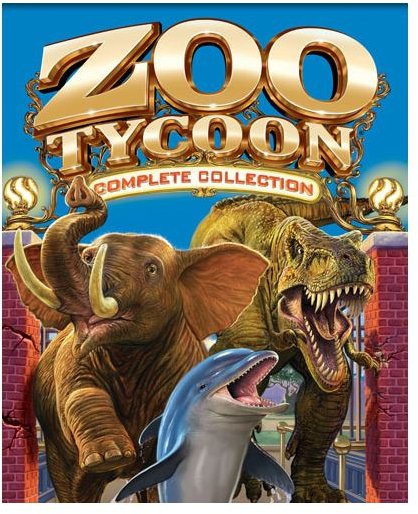 Since the days of Zoo Tycoon, strategy and casual gamers have looked for fun zoo building games to play. With the increase of social games available through the Internet, free online zoo games in particular have been popular among the masses of online social gamers who want more. These games below are all available for free, in their full version, online - easy to access and play any time!
Zoo World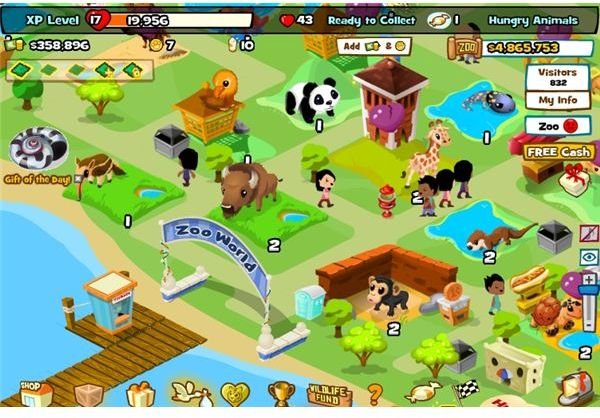 Zoo World, produced by Rock You!, is a free Facebook game ("app") in which players may build their zoo across several islands, collecting common and rare species, breeding, and teaching tricks - as well as keeping visitors happy. Setting ticket price, managing concession stands, and getting help from friends are all required to master Zoo World.
This zoo game is very popular with cute graphics, and has grown rapidly since it was released!
On The Web: https://apps.facebook.com/playzoo/
Zoo Paradise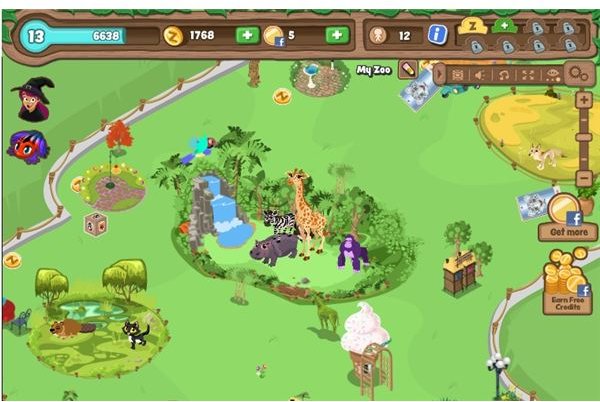 Zoo Paradise is another popular Facebook zoo simulation game, developed by CrowdStar. Players run and expand their zoo by purchasing habitats for animals to live in, and then buying and placing animals in them. Animals must be fed on a regular basis, and visitors must have their needs attended to with cleaning up trash, concessions, restrooms, and more. The game also offers a fun collectible series that can be aided by friends.
Like Zoo World, Zoo Paradise has an adorable style for animals, with rare collectible animals available for purchase.
On The Web: https://apps.facebook.com/zoo-paradise
Zoomumba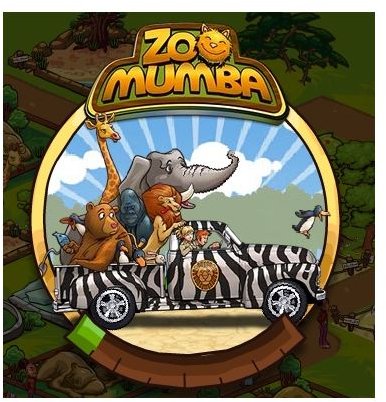 A new free online zoo game from Bigpoint, Zoomumba also offers players the challenge to run their own zoo by building habitats, buying animals, and then breeding and caring for them while appeasing visitors. The graphical style is a little silly in Zoomumba, and it is designed for an international audience, with many instructions being graphical only. Zoomumba is designed more for single players, and does not have a strong social element.
On the Web: https://www.zoomumba.com/
Zoo Kingdom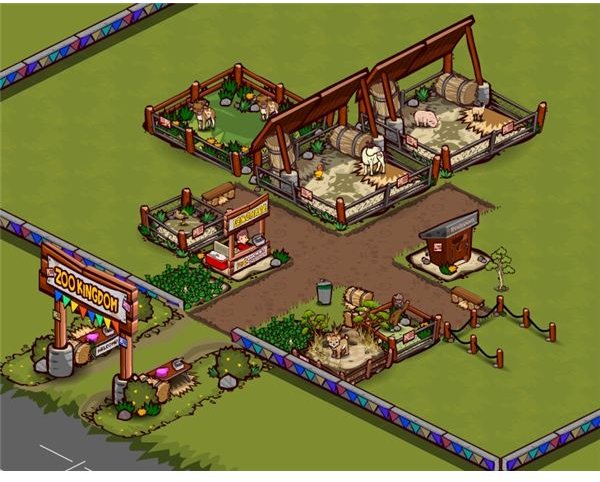 Zoo Kingdom is another fun game on Facebook. This newer zoo sim is a little different, in that it offers more realistic styled graphics and lets you adopt a wider range of animals and habitats. At first, you'll only be adopting common animals for petting zoos; later on, you'll be adopting rarer and more dangerous creatures! Tending is a breeze in this game, and it looks like it will be a big hit.
On The Web: https://apps.facebook.com/zookingdom/
Animal Island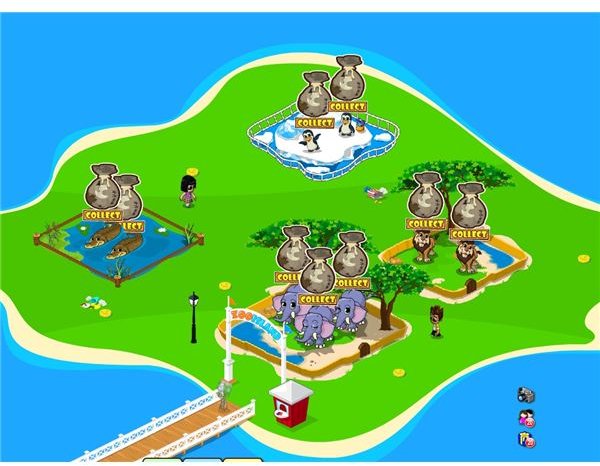 Animal Kingdom is very similar to Zoo Paradise. Players must place habitats for their animals, buy and place animals in the habitats, and then feed them regularly (and collect the earnings from their feeding). Like some pet games, feeding is based on the type of food you give, which will earn a specific reward based on the time it takes (shorter times being more profitable). The game also offers collectibles.
With the game's small player base, it may be better to play Zoo Paradise instead.
On The Web: https://apps.facebook.com/zoo-island/
Zoo Builder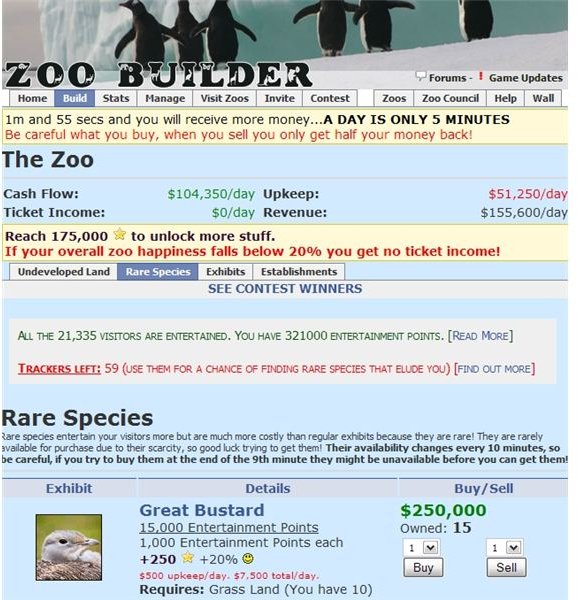 Zoo Builder is similar to My Zoo below, in that it is completely based in basic HTML (no Flash, Java, or other applications required). The goal of Zoo Builder is to purchase rare species, entertain visitors, and keep visitors happy by an ever expanding zoo.
Zoo Builder also requires a great deal of time and social networking. In order to best keep a zoo happy, it must be visited by friends (moderate happiness increase) or strangers on request (small happiness increase). Keeping a large zoo happy can be very time consuming without spending real world money on credits, and because of the happiness feature, many players are very strict on who they add or return happiness favors to.
On The Web: https://apps.facebook.com/zoobuilder/
My Zoo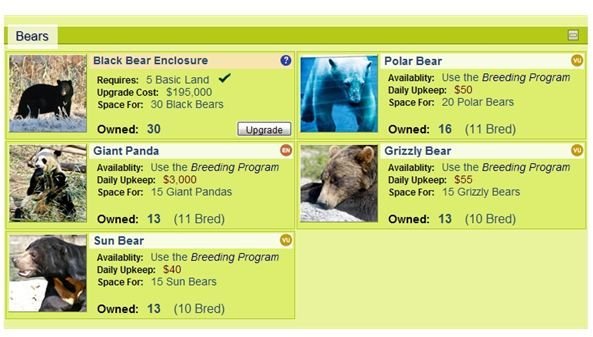 My Zoo is one of Facebook's older zoo games, and is quite different from earlier games mentioned in that it does not use animated graphics through Flash or Java. Instead, the entire game is based with simple drop down menus across several pages.
While not as exciting as other animated games, My Zoo offers a simpler style of gameplay, allowing players to collect the maximum of each zoo animal, be it exotic or rare, and expand their zoo with new exhibits, concessions, and more. At the start, players will have to be careful on how they manage their resources; later on, these resources become much more expendable.
On The Web: https://apps.facebook.com/myownzoo