Aaron Conners and Chris Jones Compare Developping AAA and Indie Games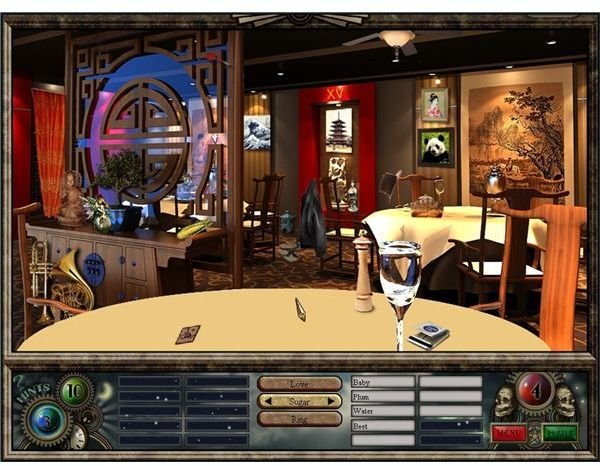 Big Finish Games Debut Effort
Three Cards to Midnight, released in May 09, was the first game from Big Finish Games. I wanted to know what Big Finish founders Chris Jones and Aaron Conners were most thrilled by about with their new studio's first game. Chris begins:
"We've had a lot of aborted attempts to try and pull something together. Aaron and I worked together at, obviously Access, then at Microsoft. There were a couple of opportunities where we thought we would be able to pull some adventure games together under that model, and that didn't quite work… A couple times we've felt like we're really really close, we're totally on the same page as far as what we want to do but things didn't quite come together.
"Even on this smaller scale to get to sit down, work this out, and make it happen is probably the most thrilling part for me. It's fun to design with someone that you feel like you're in perfect sync with. That's the thing that I missed over the years was not having the ability to just sit down and have that creative outlet in a way that's exciting for both of us."
"I would second that." adds Aaron "Obviously, Chris is great to work with and that's why we've continued to pursue opportunities to continue to work together, but also the fact that we had complete creative control. It's not so much an ego thing as it is just, we went from Microsoft, and I worked with some other big companies like Ubisoft and EA and Take 2.
"There's always this huge, you know, mothership hovering over you, watching all of the creative content, wanting to put their two cents in. It was just really fun and liberating to be able to do whatever the hell we felt like, and that was really, really important."
On Working Together
The Chris Jones and Aaron Conners collaboration is celebrated and long-lived, though oft-delayed. Aaron on working with Chris again:
"We've been good friends for a long time so it wasn't like we really fell out of touch with each other and then came back together for this project. And like Chris was referring to, even though Overseer came out in '98 we had worked together at Microsoft…"
Chris goes on, with interjections from Aaron, about canceled projects while at Microsoft: Black Pearl, with Mark Hammil, and a great deal of work for games based on a movie called A.I. by some guy you've probably never heard of called Steven Spielberg. Listen to the whole interview here (this part is about 16 minutes in).
"The big difference about this one wasn't working together after all this time as it was knowing we were actually going to make a game, and it was actually going to get done and published."
Motherships Attack
I wanted to know more about Chris and Aaron's time with big publishers, and asked what would a big publishing mothership would have done to Three Cards to Midnight.
"They probably would have wanted the game to be more straight-down-the-line in terms of what a hidden object game is. They probably would have been a little uncomfortable in terms of the main game mechanic being like a hidden object game, but not being exactly like a hidden object game. I think that's the difference you find in more of a straight corporate culture is they're a little more afraid to experiment."
Aaron Conners Compares Game Development to the Red Sox
Aaron sums up finally getting a game done after so many canceled projects:
"We've gotten so excruciatingly close, so many times. I'm a Red Sox fan: 'till 2004, that's what my life was like. This close, but never ever jinxed it by saying anything until it was absolutely a done deal, and it was just like that. We'd get right to the point where someone would say 'Hey, it's gonna happen,' and everyone would be like 'Shut up!' and sure enough, it would all fall through. But this was nice, and since then, it's been like the Red Sox: it's like all of a sudden we broke the curse."
Technology, Dialogue, Voice Overs, and Story, Of Course
The Tex Murphy games were known for using cutting edge technology, being some of the first to include voice acting and the Full Motion Video that was briefly all the rage. I asked what had changed in twenty years of adding voice to games, expecting a rather technical answer. Chris' answer reminded me that these guys think about everything in terms of storytelling:
"Honestly, the thing that we find is attention span. I mean: you've got to make your point and move on very quickly in order to match how people think and their internal pacing. I think, before you had a chance to kind of let the story roll out on its own terms, and allow people to gradually immerse themselves in this world. Now I think it's a little different. You have to hit them quick, grab their attention and keep them entertained. If you don't do that, in many cases they won't invest the time."
Aaron's comment on technology reflects that story and gameplay have become more, not less important:
"For the longest time, technology was enough to get people's attention. If you did something new, from a technological standpoint, that was enough to really wow people. It's so incremental now; you just have such small, incremental changes. It's really come down to where you can execute on a design, gameplay, and story standpoint."
Everything Old Is New Again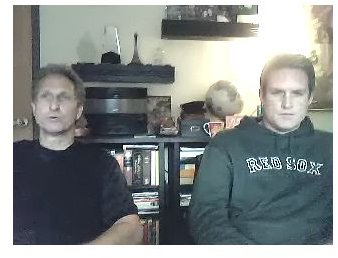 On changes in the game industry in general, Chris and Aaron obviously had a lot of insight after 20 years of making games. Chris sees a lot of the same problems turn up in games time and time again:
"It's funny how the cycles work. It has changed, but I'm looking at some of the things we're doing saying we were doing some of this stuff in 1990 because people forget, and new have people come in. Ways that we used to do things kind of got lost, but people rediscover it. From my stand point: everything old is new again… I think a lot of things were forgotten in terms of how games used to be designed…
"A lot of the time I see games that are, in essence, recreating the problems, but not looking at what was innovative years ago. It's kind of the wrong side of the equation. What we try to bring to the mix is we've been through a lot of 'problem areas of design' that you thought from the design it would be really cool, but people look at it and go 'aww its slow, I'm too confused, I don't get it, how do I get into this game quickly?' A lot of those mistakes are being repeated, and I'm hoping we don't repeat those mistakes."
Budgets Going in Both Directions
AAA games, the big titles from the big publishers, are multi-million dollar projects. The increasing expense of making and marketing large scale games is a facet of the industry reasonably well known to gamers, but Aaron contrasted this:
"I'd say that really, you have it going both directions. That's the interesting thing." He goes on to list some AAA console titles he worked on that had budgets over ten million dollars; Assassin's Creed was closer to 25 or 30.
"The standard budget for a casual game is about $150 000. That's the whole budget to do the game; that's the industry standard at this particular point in time. Even for us back in the 90's, the idea of being able to produce an entire video game for 150 000 would have been just laughable. Yet the tools that are out there now, and the number of people that have been working in this industry, either as graphic artists or programmers or whatever, there is just so much more talent out there that is available. You combine that with the tools and the level of technology that's available to everyone, and it's actually doable.
"You've got, on one hand, these amazingly low-budgets that can, make decent games, and you still have these astronomical budgets on the AAA console side."
Up Next
The next part of the interview covers what we were able to get out of Misters Jones and Conners about the soon to be released sequel to Three Cards to Midnight: Three Cards to Dead Time, along with other projects Big Finish Games is looking into. Yes, it includes the "Will we see a new Tex Murphy game?" question.
This post is part of the series: Chris Jones and Aaron Conners Are Back, Will Tex Murphy Be Joining Them?
Chris Jones and Aaron Conners are almost as well known amongst gamers as the beloved hard-boiled hero of their Tex Murphy games. We talk about their current company, Big Finish Games, its first game, 3 Cards to Midnight, and its soon to be released sequel, 3 Cards to Dead Time.