Three Cards to Dead Time - Chris Jones and Aaron Conners Interview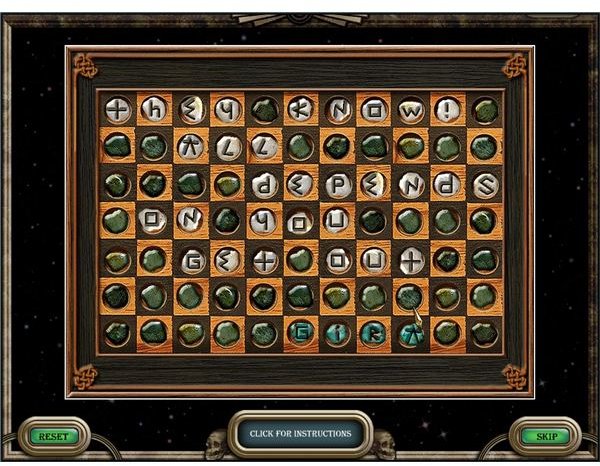 Three Cards to Midnight
The previous two parts of our interview with Chris Jones and Aaron Conners, founders of Big Finish Games, discussed their new company, its first game (Three Cards to Midnight), and their insight into running an Indie game developer after many years working in some of the biggest game companies around.
It's time to look to the present and future: specifically, the sequel to Three Cards to Midnight (review here), Three Cards to Dead Time, and what else Big Finish is working on. For starters, Aaron explains what problems they had with Midnight that Dead Time was able to avoid.
"One of the biggest issues was, and we knew this going in, was that we couldn't localize the game play of Three Cards to Midnight because it was so specific to English. It was a decision we made early on. We decided what we really want to do is create a new type of game play: something that builds off the existing hidden object mechanic, but we needed it to be something innovative, something that took that, and then added a really fresh twist to it that, ideally, would be something that required some intelligence. We did that specifically, even though we knew that it would exclude a lot of people who don't speak English."
Going Global in Three Cards to Dead Time
"This time around we put a lot of thought into what we could do to tweak the gameplay so it could be localized." In Dead Time, instead of looking for word associations, you look for logically related items, which Aaron compared to the $100 000 Pyramid game show:
"They would have categories… it would be like 'Things that Have Bells' and so you would be like 'Santa's sleigh, a door.' It would be things that weren't specific to language, but they were still in the same vein… It's about a real life connection where all of those objects can be translated into any language and still have the same connection.
"We introduced that as our core mechanic and then we came up with a couple of variations, because one thing people complained about [with the first game] was that, even if they liked the mechanic, there was no variation in it through out the course of the game and it ended up being a pretty long game, a lot to it. People just found themselves getting exhausted by it so we want to come up with some variations that could mix it up a little bit, so we have two variations that also come in:
"One is where you find objects that connect like 'Rock, Paper, Scissors.' That's a little bit more subjective, because there are some phrases that are unique to different languages, but that's something we're balancing out as we localize. Then there is another one where you find things that are opposite: angel-demon, cat and dog, night and day."
What Else Is Big Finish Up To
I asked if Big Finish was going to work exclusively on hidden object games. The definite answer was "no." Aaron went on to explain that Big Finish will be working on projects of their own, along with what appears to be consulting/development work for external publishers:
"We're bringing our expertise to help them make a game, but it's their property that we're working on. Those, I can't say, we'll do some hidden object, we'll do some other things depending on what it is they want. For a Big Finish game, I think that we'll continue on with the Three Cards series, kind of in the way we established it, for continuity. But, I think Chris and I are both very interested in coming up with, in fact we have a couple concepts already, of other types of games we would like to do, and those I would like to take in new directions."
Chris adds "Our collaboration with others gives us more flexibility to do that sort of thing. But also, what we're seeing is download times improving, and technology improving once again. It should give us a chance to start pushing the envelope, even more than we are currently doing." Aaron agrees: "It's really the only limitation on downloadable games right now, is just the file size. Technology isn't so much in the making of the games: it's how much game can we have someone download, in a reasonable amount of time."
Epic Games without the Epic Downloads
With the guys revealing that the big technical challenge is download size, I immediately thought of Telltale's episodic games, where "episodes" of a game "season" are released every several weeks. Each episode is a short standalone game, but there is an over-arching plot in each season. Years ago, it would have been an expensive pain for the publisher to get each episode into stores, matched on the user side by trips to stores and stacks of discs lying around.
In the nascent digital distribution age however, Telltale's episodic distribution has been an exemplary success. I asked if Big Finish Games had looked into an episodic product. "It's interesting because Chris and I actually got together and had some beers with those guys at Game Developers Conference last year. We talked a lot about that because they're fans of the Tex Murphy series the same way we were fans of their stuff. So we were talking about that because that was one option we've considered. We thought Tex Murphy would actually be great with an episodic form.
"Even though we've had these big epic games, just the nature of being a detective and taking on different cases and so on, we could have sort of this X-Files structure; where you have this uber-story that's going on in the background, but you could also solve these smaller cases. We're absolutely huge fans of that. We think it's a very interesting model and we'd like to look into it." So we might see it? "Yeah."
The Future of Tex Murphy, Future Detective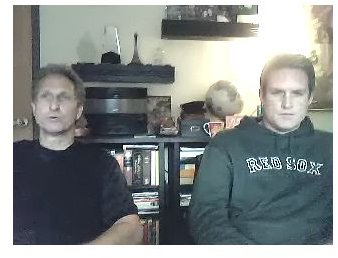 With the conversation turning to Tex, it was time to see what was in store for the mildly radioactive P.I. While it didn't sound like he would be here particularly soon, Aaron discussed the commitment to continue telling Tex's story as central to Big Finish Games:
"Let's put it this way: I would say that with all the other things Chris and I have worked on, that has always been the thing we've most liked. Because we felt like we had a lot more left to tell, about Tex, and so, to us, it kind of gets in our craw that we weren't able to finish that off the way we wanted to. So it's a high priority for us to be able to do that, and all of these things that we've done over the past year-and-a-half-two-years, has been, in part, toward making that happen."
So the plan to bring back Tex is the priority, but it is a long term plan. And, it might be an episodic release.
Three Cards to Dead Time Out Soon
Thanks for reading the interview. The audio is up and here is the link. Hopefully you found Chris and Aaron as insightful and fascinating as I did. Three Cards to Dead Time, the sequel to Three Cards to Midnight, will have a demo out very shortly and full release is scheduled for November. Watch my twitter (@gameandpc) for an update of when the demo is out and to know when we have a review of the full game up. Oh, and information on other gaming and tech topics, like if we hear anything about the whereabouts of Tex.
This post is part of the series: Chris Jones and Aaron Conners Are Back, Will Tex Murphy Be Joining Them?
Chris Jones and Aaron Conners are almost as well known amongst gamers as the beloved hard-boiled hero of their Tex Murphy games. We talk about their current company, Big Finish Games, its first game, 3 Cards to Midnight, and its soon to be released sequel, 3 Cards to Dead Time.