Kivi's Underworld Review for Windows PC: Casual RPG Game for Windows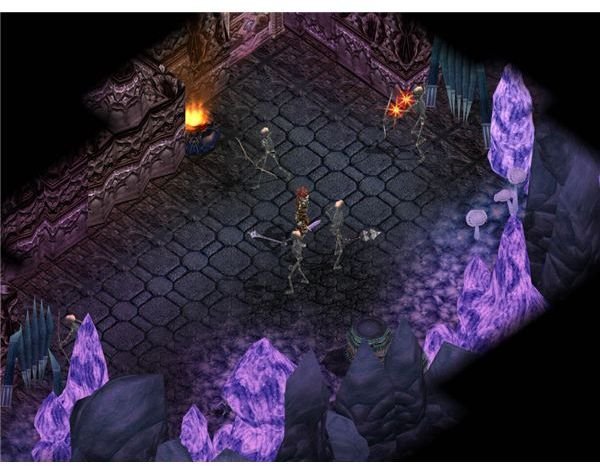 Kivi's Underworld (4 out of 5)
Kivi's Underworld is Soldak's second best RPG game title with numerous maze-type maps and dozens of playable characters. Although it is a casual hack-and-slash game, there is always that addictiveness involved in its gameplay. The easy interface, inexpensiveness and kid-friendly features are additional plus points of the game.
Kivi's Underworld is developed by Soldak Entertainment Inc., an independent developer focused more on unique and entertaining games. Soldak's first game, Depths of Peril also had similar gameplay mechanics but was equally as impressive as its next project.
Gameplay (4 out of 5)
The game starts with a mining expedition (led by our hero, Kivi, a young lumen warrior) going awry and opens a gateway to a deadly race of elves. Kivi is the only survivor to warn the locals about the elves, but no one believes him. Now, it is up to Kivi and his companions to gather evidences create allies and find the solution to rescue people from those dark elves.
While the story is not award-winning, Kivi's Underworld is the usual hack-and-slash game with simple controls and easy character customization options. Most games in the RPG genre allow players to learn new spells or pick up their choice of equipments. Kivi's Underworld, being a casual, low-budget game, does not boast these features; instead every character has only two abilities. Players can kill opponents using the left button and change their abilities by right clicking the mouse button. The abilities range from simple attacks to power attacks and even stealth.
The game also lets you create allies. There are twenty characters all equipped with their own sets of abilities. This makes the gameplay experience quite different. These characters join up as you progress through each level. The characters are playable in every mission. If you feel bored with Kivi, you can switch to any other character and clear the stage. The points acquired in each stage can be distributed between every character.
The missions in Kivi's Underworld are mostly maze-type stages with trap doors, secret rooms and many keys to unlock doors. You can collect gems and coins by slashing barrels and other objects. An RPG without power-ups seems quiet bland. This casual game has plenty of power-ups ranging from ice blast spells to simple healing spells and brute strength spells, a spell which causes your character to gain physical powers.
Screenshots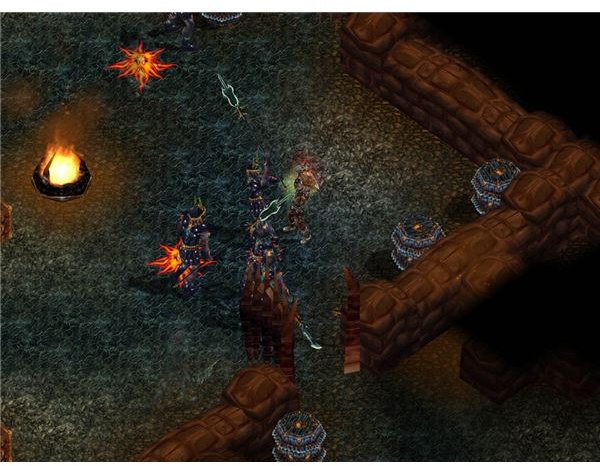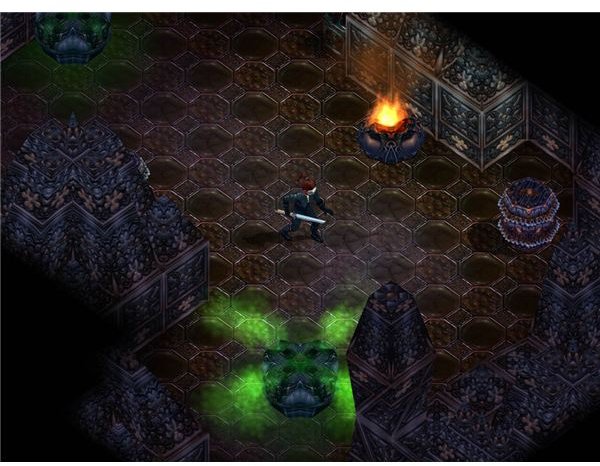 Graphics (4 out of 5)
Soldak did a good job in the graphics department. Compared to Depths of Peril, Kivi's Underworld boasts impressive graphics. The game has a top down view, aesthetically styled and has a good blend of environment and characters. Although it's a low-budget indie game, still the 3D setting and surroundings will certainly entertain kids for hours.
Overall
Kivi's underworld is designed only for kids. The gameplay and story are not award-winning, but it is addictive and, most importantly, inexpensive. The best part of the game is its ability to fit in your schedule as it takes less time to play.
Download Kivi's Underworld Demo
System Requirements
Operating System: Windows 98/ME/2000/XP
Processor: Pentium 4 1.2 GHz (2.0 GHz Pentium recommended)
RAM: 128MB RAM (256MB RAM recommended)
Hard Disk Space: 100MB