MMO Gamers' Guide to Wizard 101 (an Internet Game)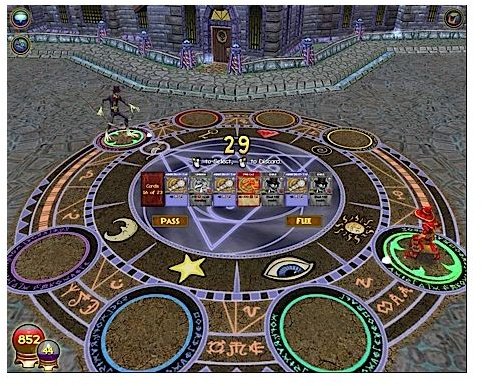 Wizard City
"Wizard 101" is a family-friendly MMO (massively multiplayer online game) developed with kids in mind, but even adults can even enjoy playing this MMO. Released in the summer of 2008 by KingsIsle Entertainment, "Wizard 101" has a large helping of free content that allows you to get a feeling for this kid's MMO, before you decide if you want to upgrade your account to paid member status. Going with a paid account opens up the parts of "Wizard 101"'s content that is only available to members who upgrade their account.
The first thing you'll do when you enter this MMO is make your character, a process which tests you to determine what wizard type would best suit you. After this, you'll meet with Headmaster Merel Ambrose and decide which of the grand adventures included in "Wizard 101" you'll undertake. Where should you go? What should you do?
Wizard City is only one of seven worlds in "Wizard 101", with over 15 zones for you to explore. Eleven of these zones are free to play in, which gives young gamers a chance to explore the game and make a few friends to go adventuring with.
The free zones included are; the Commons, Ravenwood, Unicorn way, Golem Tower, Shopping District, Fairgrounds, Duel Arena, Triton Avenue, Haunted Cave, Nightside and Dark Cave (which is free if you purchase Firecat Alley or Cyclops Lane). Remaining areas may be purchased for around 750 to 1200 crowns each, which is equivalent to about $1 - $2 per zone.
The Commons
The Commons is the central meeting area for young wizards to meet and greet each other. Here young wizards will find the fairgrounds located in the western part of the zone with fun games they can use to replenish their health and mana following a tough fight.
Here young wizards will also find the library where Harold Argelston the librarian offers young wizards a chance to buy booster packs with crowns in addition to a large variety of treasure cards to add to their growing deck. Young wizards will also find Prospector Zeke hanging around the same area of this zone. You can visit Zeke if you want to buy items, booster packs or gold with crowns. Standing by Zeke young wizards will also find Eloise Merryweather. Eloise will sell you house items for crowns, including paintings of all the professors.
Ravenwood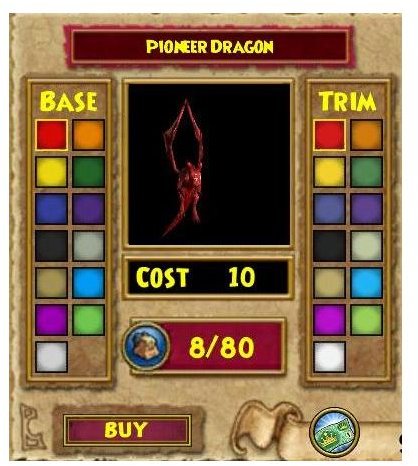 Ravenwood is where young wizards are sent to talk with each of the professors and to finish their enrollment. After you have finished enrolling, the game will present you with a Ravenwood banner you can hang in your dorm.
Ravenwood is where you'll go to learn new skills and buy new cards to use in your deck. Here you'll find Grandfather Tree Bartleby, who watches over everyone, and also holds the spires used to move to other worlds. You'll have to complete the quests to progress to this part of Wizard City.
Ravenwood is also the location of the dorms, which are free players homes for all wizards. Later on you'll find amazing house items you can put in your dorm (or home if you decide to purchase one later). Dorms can currently hold 50 house items in the room and include a shard bank so you can put items from all of your wizards in one location for all to use. The dorm room will be empty when you first arrive, but you'll fill it up with all sorts of magnificent items the more you progress through "Wizard 101."
The Shopping District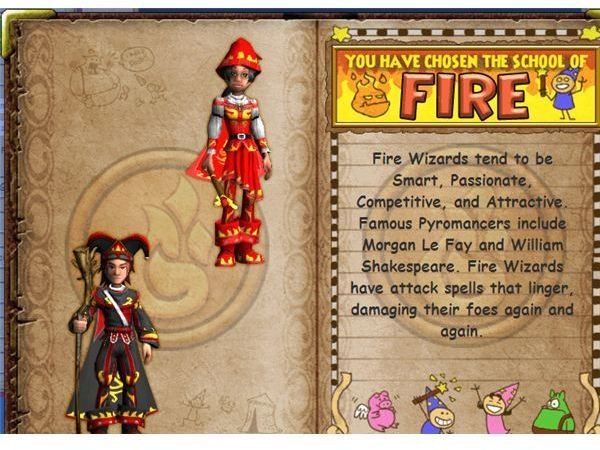 The Shopping District is where you can purchase anything your little wizard heart desires in "Wizard 101". There are shops everywhere in this zone including a wand shop, amulet shop, dye store, hat shop, pet shop, boot shop, deck shop, robe shop and even a castle shop.
Buxley Turtleton is the castle shopkeeper for Wizard City. He offers young wizards two types of homes for sale that they can live in. The first is a wooded cottage that will cost you about 8,000 gold, so you'll need to earn some gold first. The second is a forested mansion that is a little nicer but it will cost you 15,000 gold and this will take some time to earn. These domiciles are huge and allow a young wizard to add their personal style and taste to their home by decorating the inside and outside. You can invite your new friends over to take a look at your new home and let them check out all the house items you have collected during your adventures. Young wizards should also check out the goods of Aubert Quickhammer, who sells a wide variety of house items that you can buy with gold. He sells everything from bushes to candles to Tic-Tac-Toe pieces and party cakes!
Olde Town
Olde Town is where young wizards will learn about Sylvia Drake (Malistaire's wife). You'll be told the tale of her story by Gloria Krendell, who was one of Sylvia's best friends. In this zone young wizards will find lore that will help draw them into the world of Wizard City. Finding out what happened to Malistaire and where he can be found is only half the fun! Olde Town will lead young wizards to Firecat Alley, Triton Avenue and Cyclops Lane to explore and battle against amazing creatures.
Unicorn Way and the Rest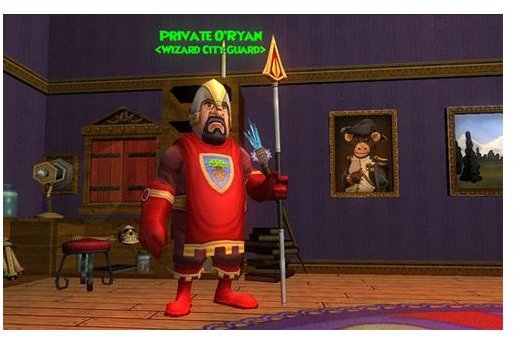 Unicorn Way is where young wizards will go to experience "Wizard 101" combat for the first time. You should stop by and talk with Diego the Duelmaster, who will teach young wizards about the intricacies of duels in "Wizard 101". The arena is found right next to Diego, and if a young wizard wants to test his skills and strength against other wizards, this is the place to come to. You can find Roland Silverheat near the arena. He'll take your arena tickets and exchange them for some nice looking house trophies. Located in the Northern part of Unicorn Way, young wizards will find Lady Oriel. She has a few quests you can undertake that she might reward you for, with some nice looking candles.
After you have defeated Firecat Alley, Triton Avenue and Cyclops Lane, you'll be sent to visit with Headmaster Ambrose, who will then send you to talk with Bartleby about opening up Krokotopia, the next spire in the adventure.
All of the zones in Wizard City has a story to tell, with a fun and unique theme associated with it. If you have already levelled up a wizard past Wizard City, it's worthwhile to create an alternative wizard just to check out the new house items that have been added to Wizard City.
Grizzleheim is a world is inspired by Norse mythology and has been described by KingsIsle Games as an airy, outdoor landscape of snowy mountains, glacial ridges and towering trees that are home to bears, wolves and ravens.
Aspiring wizards who haven't given "Wizard 101" a try should take a look at this interesting and engrossing MMO, if they like charming and cute MMOs. KingsIsle Games constantly adds new upgrades to the game and they're a team of dedicated developers attempting to make one of the best family-orientated MMOs available. If your kids are looking for a fun, family oriented game they can play, then "Wizard 101" is an MMO that meets all their needs, and yours.