In the World of Zellians
When you enter the World of Zellians, be prepared to see some cute little anime type people wandering around, looking for the nearest juice stand. While they want much more than this, you have to work your way up and please the rulers of each kingdom to complete the game. This is truly one of Big Fish Games best building games, and I fell in love with this little city building game – as did my whole family.
Story Line (4 out of 5)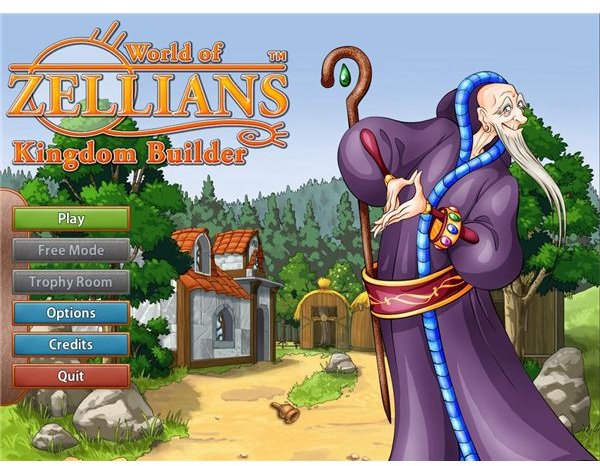 You are an apprentice to the master builder Zorm, who helps all of the different rulers in their kingdoms build up and help the Zellians. Your goal: to learn all that Zorm has to teach you, build the World of Zellians up to it's former glory, and somehow manage to get the rulers of the kingdoms to become friends again. It's a long task line, but one that it extremely fun to play in this great building games from Big Fish Games.
While the story line isn't overly imaginative, it's fun for any age of gamer. Kids will love it as it's easy to understand, and adults will love it as well because it revolves around one of those great casual building games that are just fun to play. The overall story line could have been a bit more in-depth, but Big Fish Games did a great job with it.
Game Play in World of Zellians (5 out of 5)
The game play in World of Zellians is extremely similar to other city building games: you build houses, buildings, roads, demolish any problems, and so on until you meet the goals of that level. The lower levels are extremely easy, and can be completely really quickly. As you go, naturally, the goals get harder and – just like in all building games – take longer to complete.
Depending on what level you are on, you'll be building the population, building the resources, and building up your gold. Each different area also offers you a different ruler to deal with, so they will have special requests and demands that you'll have to take care of as well.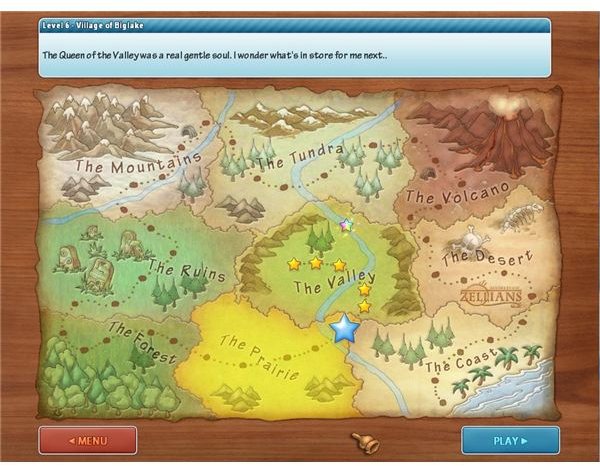 The game play in World of Zellians is really good. Once you complete an area on the map, you will open the freeplay mode for that area. You can then go back into it from the main menu and play and build any way that you would like. So, once you beat the game on the career path, you can then play any area in the game. To me, this is a great thing – as it means that the replay value is worth buying this game.
Not everyone is totally thrilled with the gameplay though. This review of World of Zellians also found the game charming, endearing, and playable, but felt that the city building mechanics lacked depth.
Graphics (5 out of 5)
As you can easily see from the screenshots here in this review and below, the graphics are pretty quaint looking – but this doesn't take away from the game overall. While the graphics might seem a bit like a kid's game, it makes the game kind of relaxing for adults as well, so you really enjoy them.
You'll find that the colors are kind of pastel – not overly bright. The details are really good though, you can see the little faces and details on the clothing as your Zellians walk around, doing their daily duties. Personally, I usually prefer building games that are more detailed and adult-oriented, but this one is one of those great little casual city building games that I could sit and play forever.
Images From World of Zellians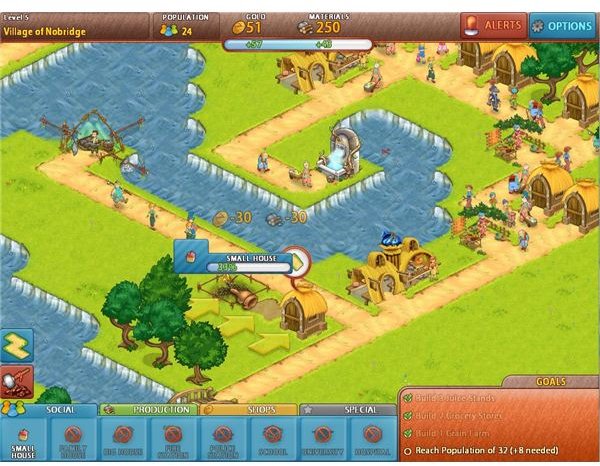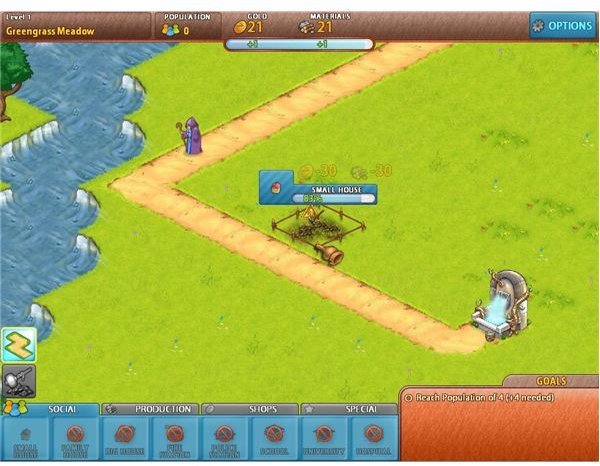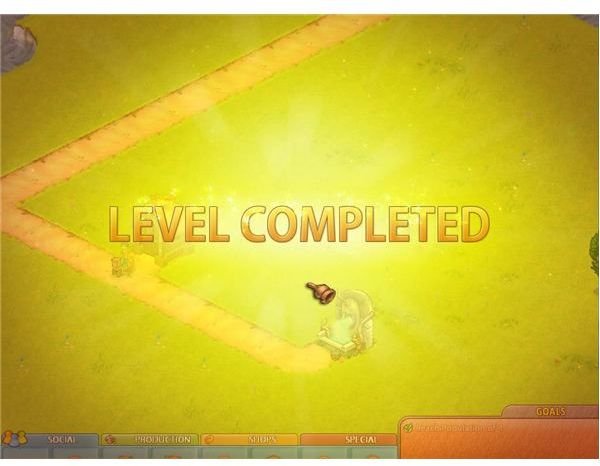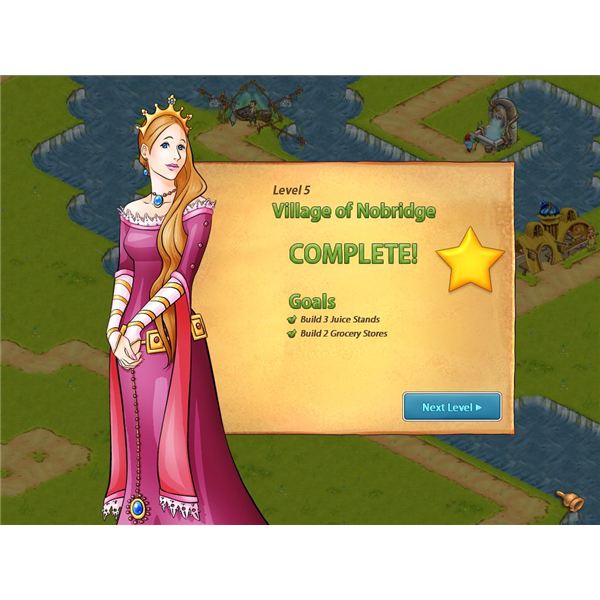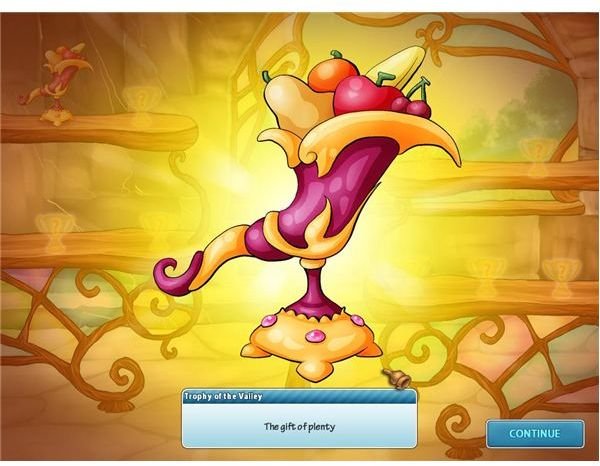 Sounds and Audio (4 out of 5)
Well, the voice work here cracks me up. Some of the kings' and queens' voices are priceless, and the things that they say are downright funny. The music does get on my nerves a bit – but most casual game music does, so no surprise there. The other sounds in the game are really good, which did surprise me. So, they are a bit better than other building games that I've played through Big Fish Games.
Overall (5 out of 5)
If you love any type of city building games, World of Zellians is a great one to own, especially since you can freeplay any area after you've beat it. I personally love this one, and so do my kids. For anyone looking for a great, easy building game that the whole family can play – World of Zellians is it.
Here are some other great games from Big Fish Games and other casual games that you'll want to check out:
The Best of Big Fish Games – Top 5 Big Fish Online Games
Mr. Jones' Graveyard – A Superb Time Management Game From Big Fish
Big Fish Games Scores Again With Paradise Beach
My Tribe – Review of My Tribe From Big Fish Games
Detective Stories: Hollywood – Online Puzzle Game