Best Time Management Games Worth Playing in 2009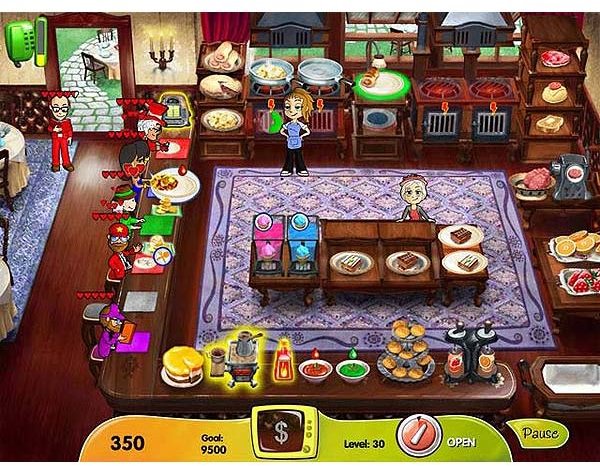 Best Sequel: Cooking Dash: Dinertown Studios
This latest Cooking Dash sequel continues the quality and fast paced game style gamers have come to know with this series. Once again the resourceful waitress Flo is called to help improve restaurants located near movie making industry studios. Cooking Dash: Dinertown Studios is spiced up with celebrity characters, multiple menus, upgrades and features. Grandma and your chef friend Cookie assist you with the onslaught of customers. For fans of Diner Dash, this is a title you will want to try out. You can purchase or download this game from PlayFirst.com and Big Fish Games.com.
Best Replay Value: Build-A-Lot 4 Power Source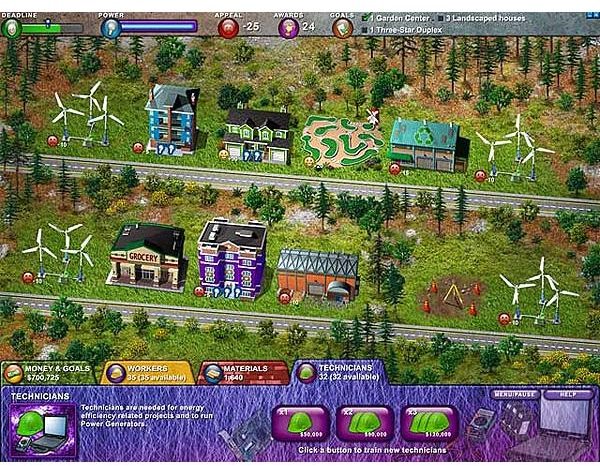 The Build-A-Lot series has consistently been popular with gamers. It makes the list for one of the best time management games due to its replay value. Fans of the series will like the variety of buildings, energy sources and multiple changing mission goals. The game has a good sized length with three challenging campaigns that can be played in a timed or casual mode. For added complexity, completion of each level will require adjusting your strategy when random events occur. For those who like a challenge, take a look at this gem. You can purchase or download this game at Big Fish Games or PlayFirst.
Best Casual Time Management Title: Aztec Tribe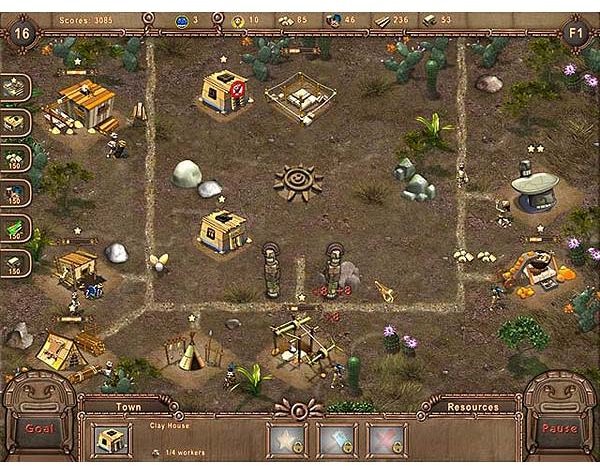 Aztec Tribe is one of best time management games of 2009 due to its easy learning curve and fun game play. You can create a simple society by building small village with food, shelter, gold and other helpful structures. It is perfect for the casual player since there is no time limit on each mission you play. To move forward in the game, you only need to meet some basic goals. Those who want added challenge can continue playing their current mission for a higher ranking score with gold and silver awards. Visually, Aztec Tribe it is colorful with cute basic cartoon detail. If you are looking for a time management game that will keep you entertained but not overly complex, definitely check out this title. You can purchase or download this game through PlayFirst or Big Fish Games.
Best Restaurant Competition Game: Kitchen Brigade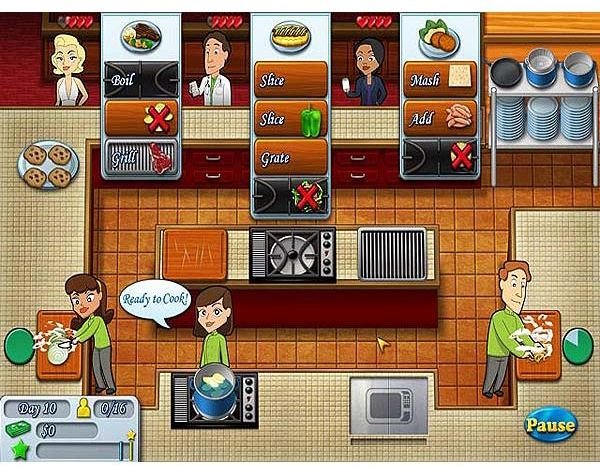 There are a lot of restaurant competition time management games. However, Kitchen Brigade stands out from the pack by combining food preparation, customer serving and professional competition. The game you will compete with 5 other chefs to find out who is best to run a restaurant. You are a sous chef and can direct your employees to prepare and cook food for customers. Ingredients have to be cut, seasoned, boiled or grilled. An interesting twist is that you can also be directly involved and do some of the preparations yourself. If you like games like Chef Academy or Hell's Kitchen, this is a game you will definitely want to play. Purchase or download this game through Big Fish Games or Legacy Games website.
Resources
Game screenshots were created by Sheila Robinson.