Brief Guide and Review to the Elixir of Immortality Game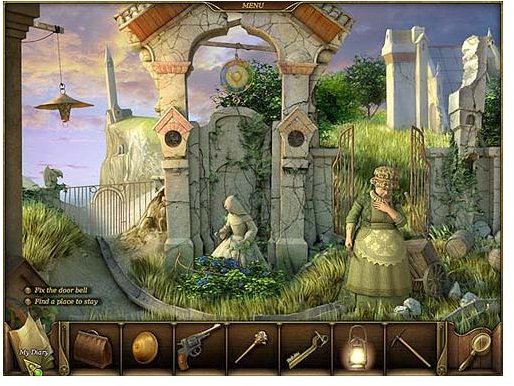 Why is the Elixir of Immortality Game Play Worthy?
In the Elixir of Immortality, a strange murder has taken place on a mysterious island. Ever since it happened, everyone who has tried to investigate the case has vanished. You play a detective who was hired to hopefully solve the mystery.
The game is a hidden object style title filled with puzzles and clues to uncover. Each scene is exquisitely detailed and gives a sense of uneasy and foreboding isolation. It has a dark, paranormal style theme, where you will encounter strange objects and characters that seem like they are from a different place and time.
Elixir of Immortality has an engaging story with plenty of depth that will provide interesting challenges for game fans. Hints are provided in most areas, while in others you will only have your wits. The game is also not time based, so it can be played without the pressure of feeling rushed.
Basic Game Play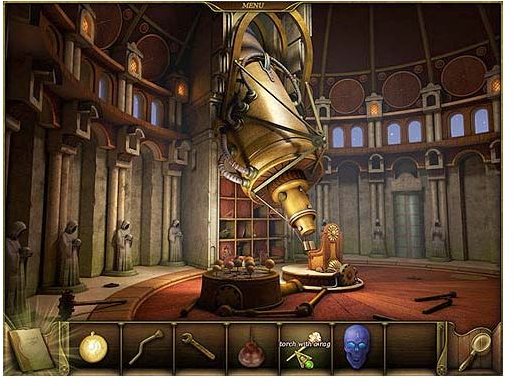 As you explore the island, you will encounter scenes with multiple areas that need investigating. To help you out, a diary keeps track of all of your current tasks and progress. Hidden object areas are identified by sparkly icons. You can also click the magnifying glass icon at the bottom right corner of the screen to highlight all areas that need your attention.
Hidden object game areas have a list of items to locate that may include tools you will need to solve other puzzles in the game. The hint button refreshes about every twenty seconds.
To use tools for solving a puzzle, pick them up through the inventory screen by pointing your mouse towards the bottom of the screen. Click on the item you need, then the location where you want to use it. If it correct, the appropriate action will follow. Otherwise, the tool will return back to your inventory without penalty.
In the Elixir of Immortality game, you will often need to explore multiple areas in order to complete tasks or solve puzzles. Navigate by pointing your mouse to the edge of each area until you see a mouse arrow pointer. This indicates that you can move in that direction.
Game Tips
The diary is a valuable resource of information. Consult it constantly to keep on track of your current tasks.
Sometimes tools work together and can be combined. For instance, in one section you will have a key and a prong in your inventory. The prong was used to change the configuration of the key so it would work to unlock a particular door.
Don't rush through the game. Take your time exploring each area. Items can easily be overlooked if you don't pay close attention.
Mini-puzzle games can be skipped. Click on the "skip puzzle" button when the icon flashes.
Tools found in hidden object rooms cannot be used until all other items on the list have been located.
To solve mini-games with lock tumblers, first look at the pattern of the key locks at the top. The tumblers can be moved by clicking on them and then clicking on another section beneath the key locks. The tumblers need to fit all the key locks in order to unlock it. You can also click on the handle on the right side of the screen to see which tumbler needs to be moved.
Image Credit
Screenshots for the Elixir of Immortality game article were created by Sheila Robinson.