Trickster Online Review - PC Game Review for Trickster Online Anime-Style MMORPG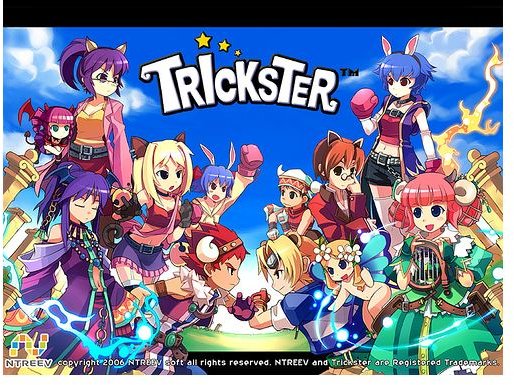 Trickster Online: The Lore Behind the Game (5 out of 5)
While there are probably thousands of different free to play MMORPGs out there online today, how do you know which one you should download and take for a spin? Well, you really don't. So, to help remedy this situation, let's go through Trickster Online, one of the newer free MMORPGs out there.
Trickster is from Ntreev, the producers of other anime MMORPGs like Grand Chase, and features little, lovable toons that you manipulate around the game world. The object of the game is to find out what happened to the fortune of Don Cavalier, the eccentric billionaire. So, players travel around a desert island in the Pacific - Caballa Island - where they will try to find out what happened to the fortune and try to steer clear of the Megalo Company, who is strongly suspected in Don Cavalier's death.
While Don Cavalier was still alive he became interested in a special scroll that he purchased at an auction. This scroll told the whereabouts of an ancient city of Altheo, which is where he wanted to set his final trick for all of those who followed him. This ancient city is located on Caballa Island, and there are thousands of special cards that are buried all over the island as well for players to collect. These special cards offer special abilities and powers that can be used to become the ultimate Trickster.
Overall, the lore behind the game is great. I give it a 5 out of 5 because it is truly unique and fun.
Trickster Online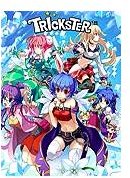 Trickster Online: The Game Itself (2 out of 5)
Ok – from a personal standpoint, the game sounded really fun and interesting. It wasn't like anything else I had played yet, so I figured that I'd try it out. I took the time to download the game and go through the web site (www.tricksteronline.com) to learn a bit about the game. But, when I was finally able to get in and play it, I was sorely disappointed.
While I'm not that big a fan of anime, I was impressed by the art work on the main site. I figured that some of it would have to have rubbed off on the game, right? Well, it did, but not as much as I had hoped. The characters are so small and the colors are so bright, that you cannot read some of the words that they are saying when you're learning the tutorial. I went through the tutorial anyhow, as the game won't let you pass if you don't. After that, I headed to the game area and started to play.
Here is the next problem – I got bored of this game so fast, that I didn't even get to level 3. Then, when I was ready to turn off the game, I couldn't find how to get out of it. The interface is really easy, but they sure don't want you to leave. I ended up having to use the task manager to shut it down, which was a pain in the rear. Needless to say, I haven't played it since.
So, this drags the rating that I give it down to a 2 out of 5 for the main game play.
Trickster Online: Graphics (3 out of 5)
The graphics are decent, don't get me wrong. The toons are all bright and colorful and the game area is pretty cool as well. But, these graphics are more for a downloadable single player game that you'd get from one of the millions of gaming sites out there – and not for an MMORPG game. At least, not in my mind. Now, my kids on the other hand – loved it. So, those that love Pokemon and those types of anime games and artwork will appreciate this game and will probably fall in love with the graphics and the other areas of the game.
I give the graphics in the game a 3 out of 5 because they are really kind of middle of the road.
Trickster Online: In The End… (3 out of 5)
Overall, I am not sure that I'd recommend this to an adult to play. Kids that are into Pokemon, Naruto, or other anime that are along those lines will love this game. I'm going to rate Trickster Online a 3 out of 5, but if you love these types of anime games, then give it a try.