Facebook Texas Holdem Poker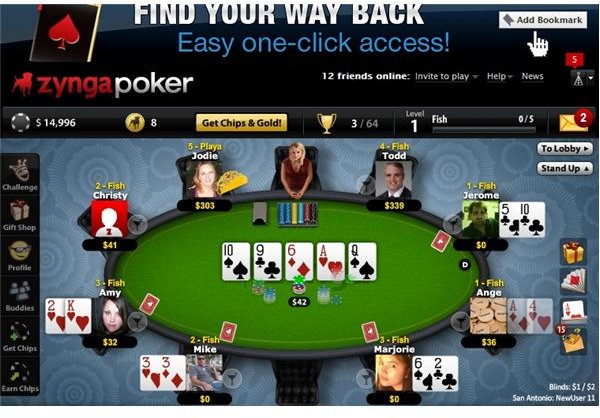 If you love playing poker or are new to the game Facebook Texas Holdem Poker may be your new online addiction. It's a multiplayer card game that is active 24/7. Players can experience traditional Texas Holdem Poker with a host of social gaming features. There are millions of Facebook users to play against, weekly tournaments, interactive chat, and customizable avatars. Each player can bring their own personality to the poker table with various accessories. Purchase a mystery pet, diamond tiara, beer, Mojito, Champagne, Cognac, Cuban Cigar, cigarette, stogie, tacos, or even a baby bottle to accompany your avatar. It's all about fun and poker in this game.
How to Play Facebook Texas Holdem Poker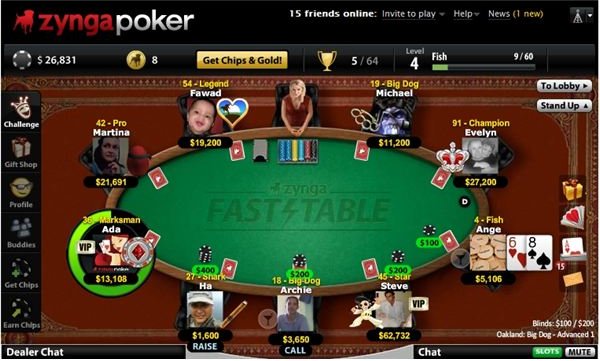 Other similar games like Playfish's Poker Rivals fall short when it comes to Zynga's version of free online Texas Holdem Poker. It's been one of the most popular forms of poker since the late 1990s and now players young and old can play a hand or two in their spare time with Facebook Texas Holdem Poker. The game has a great tutorial for novice players to learn the basics. The main objective is to win as many chips possible through intelligent bets and having the best 5 card hand. Once everyone has joined the virtual table the dealer will start the big blind. Each player receives two cards called hole cards. Bets are placed in order around the table. The dealer will slowly reveal the community cards in the center as the game goes on. When a user's avatar is highlighted they can call, check, raise their bet, or fold. After the fifth and final community card is placed on the table the player with the best hand will be verified as the winner earning the jackpot.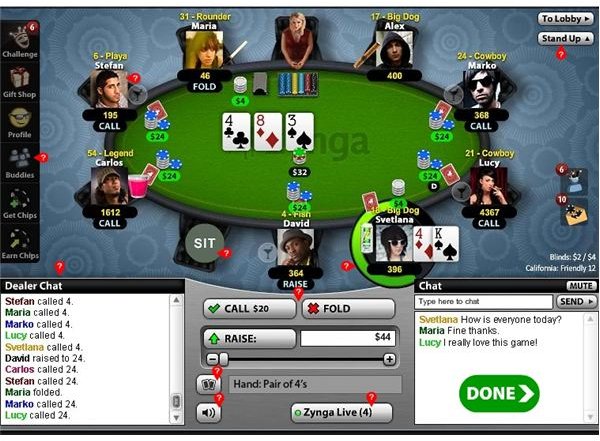 There are also Tournaments users can participate in and buddy challenges. In Tournaments if all three rounds are won a grand prize of $500,000 chips is given. Challenges help players earn extra XP and essential poker chips. Facebook friends join together and all try to accomplish specific tasks like winning a single hand or to go all in and win a hand of poker. Regular rounds of poker can be played in normal or fast mode. Fast mode features quicker timers and non-acting players are immediately bumped from the table. As players level up through winning they earn rank as Ace, Champion, Marksman, and Pro.
Texas Holdem Poker Tips
What makes poker games online so much fun is the fact that some of them like Texas Holdem Poker on Facebook can be played for free. Below are some tips to follow for snagging a winning hand and earning additional poker chips.
Intimidate other players by coming to the table with a large sum of chips to gamble. Other users will think you're a more experienced player than they are. It can pay off when you're bluffing.
Don't pay attention to the banter in the chat box. Some players revel in trash talk and it can throw off your game.
Send friends free poker chips and gifts. Friends usually send them back it's a great way to stack up chips.