Download Alice in Wonderland Items for the Sims 3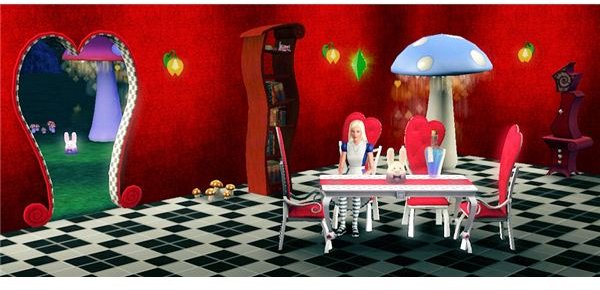 A 2010-2011 Dr. Pepper promotion for EA Games included downloadable items for popular games, such as The Sims 3. This particular promotion featured items to bring "Alice in Wonderland" into the game, likely due to the fact that "Alice: Madness Returns" was also released that year.
Customers could purchase Dr. Pepper products that have the promotion on the packaging. Under the cap, there was a special code that is entered onto the Dr. Pepper website. Gamers could use those codes to redeem one item (for each code). You had to have a Dr. Pepper account and also one on The Sims 3 website for the code to work properly.
This promotion has since ended, but Alice in Wonderland items are sill available to download in some places online.
Alice in Wonderland Items for The Sims 3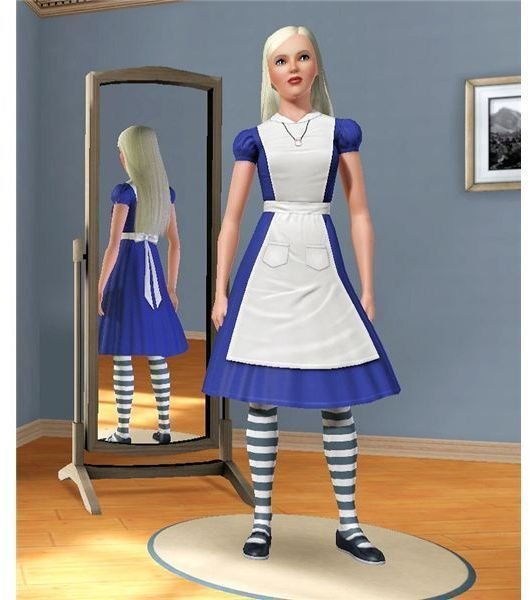 Not Herself, You See
Clothing item for females
The Sims 3 Alice in Wonderland dress that Alice wears is a classic image of how she should look. If you are only going to get one item from the promotion, this is the one (or the first) one that you should get. If you like my version of Alice shown here, download her from my studio.
Other Versions of Alice
The best version I've seen of Alice as a child Sim can be found on Mod the Sims. This child Sim version of Alice is really accurate on how the character looks, and is a fun addition to the game. If you want a younger Alice, this is the best one I've seen.
If the "Alice: Madness Returns" version is more your thing, I found a stunning version of her right on The Sims 3 Exchange. She is more of the gothic style of Alice featured in the game.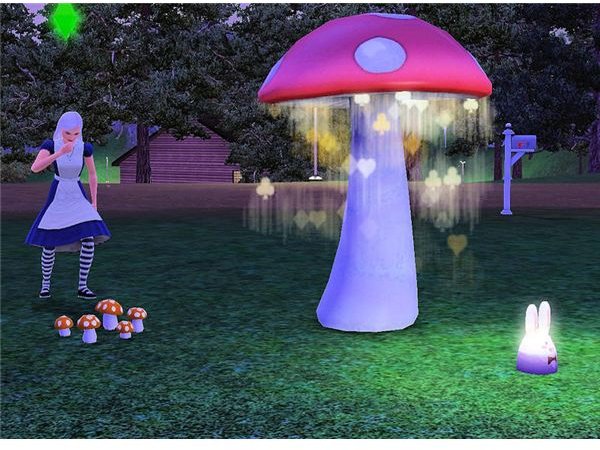 Similar to the Mad Hatter hat that is part of the promotion, there is another free version that you could add to your game. This Mad Hatter Hat hairstyle is very similar to the one shown in the movie featuring Johnny Depp as the Mad Hatter.
Note: As with all custom content not downloaded through the official store, there are risks. Be careful when downloading this type of content and only download from places that you trust.
You can also download "The Wonderland Collection" from the Simsaloge.com: https://www.thesimalogue.com/ts3-wonderland-collection.html
Enjoy your Wonderland items!
References
All screenshots and references from The Sims 3.

Screenshots provided by the writer.