Sims 3 Houses: Building and Furnishing Functional and Appealing Houses in the Sims 3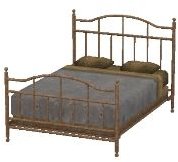 When Sims move into their first home, they will have about $16,500.00 to furnish, make additions, and make their home their own. While $16,500.00 may seem like a lot of money, it really doesn't go too far when building and furnishing Sims 3 houses. There are certain Sims 3 objects that every home must have, and some objects that every home should have. Sims tend to spend most of their time at home for the first several days, so it is important to make their home comfortable and functional.
Sims 3 House Essentials
Every Sim will need to satisfy their basic needs, including hunger, sleep, and hygiene. In order to satisfy these three basic needs, Sims 3 houses must include certain Sims 3 objects. What is most important when first furnishing a home with essentials is to think cheap. Sims can always upgrade to more expensive objects once they get a job and start earning some money.
A bed is a necessity when furnishing a Sims home. All Sims will need a bed, and if there are any toddlers in the house or infants being born, cribs will be necessary. Initially, buying the cheapest bed is fine, but as Sims begin to earn more money, they should upgrade to a more expensive, more comfortable bed for themselves and their family members. Better beds will allow Sims to get better, more restful sleep. Sims' bedrooms should also have at least one light.
Sims need to eat, so they will need a small kitchen. The kitchen should have a refrigerator and a counter at the absolute least. However, adding an additional counter, a sink, a garbage can, an oven, and a smoke detector is a good idea. Having only a refrigerator and a counter top severely limits what a Sim can eat. Sims need good, wholesome foods to maintain energy, health, and a good mood. It is a good idea to upgrade to a more expensive refrigerator and oven once a Sim can afford to do so. When more money is available all Sims 3 houses should also have a food processor. A coffee pot is never necessary, but can be nice when Sims have extra cash to spend.
Hygiene is essential for Sims. In a Sims bathroom, a shower or bathtub, and a toilet are absolutely necessary. A sink is nice to have, but not a necessity so Sims can wait until they have extra cash to buy a sink. Bathroom items should be the last to be upgraded because a comfortable bed, a nice refrigerator, and a nice stove are more important.
Sims 3 House Optionals
Some Sims 3 objects are not absolutely necessary, but are very nice for Sims to have once they can afford them. These objects include: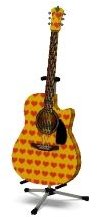 Every room should have at least one light so Sims can see where they are going at night.
A couch and a chair for Sims to sit and relax.
A book shelf for the days that Sims don't feel like hanging out at the library.
A television so Sims can have a little fun and increase their fun meter.
A skill item, such as a computer, easel, guitar, or chess set, so Sims can start working on at least one skill.
Space Requirements and Layout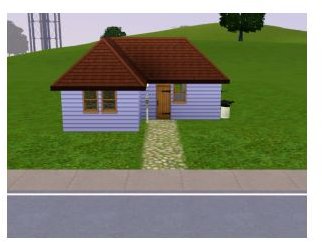 The smallest a Sim should build a room is five tiles by four tiles, but rooms should be bigger, ideally at least eight tiles by eight tiles. Sims 3 houses consist of rooms and hallways. For a single Sim, or a Sim couple without children, one bedroom, a kitchen, a bathroom, and a small living room is all they really need. They can build onto the house as they earn more money. Using as few walls as possible is important because the cost of walls can add up quickly. To save some money, Sims can combine their living room and kitchen and not separate them with a wall.
Sims only get $16,500.00 to start out with so they need to be picky when purchasing their first home. Many starter homes can be found for less than this amount, but are unfurnished, so Sims need to keep in mind how much is needed for those first few necessary items. It is ideal to keep at least $750.00 to $1,000.00 for furnishings. Small homes can either be purchased already built, or Sims can purchase a small plot of land and build their own. Sims who choose to build their own must be very careful to remain within their budget. Homes that are simple squares or rectangles may not be as visually appealing as homes with odd corners and cuts, but Sims need to be mindful of the budget. Sims 3 houses can be added onto as a Sim earns more money.
Sims 3 Houses Finishing Touches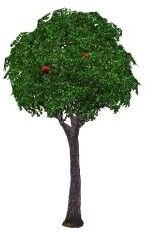 There are a few tips and tricks that can make a huge difference in the appearance of Sims 3 houses and their price. These include:
Take advantage of Create-a-Style. This will not work for all designs, but it will work for enough of them. Use this handy tool to turn your cheap Sims 3 objects, such as walls, floors, and furniture into more appealing, and more expensive-looking, items. This tool can also be used for a Sims' clothing.
Sims will need lighting in their home, but certain types of lights are always more cost-efficient. Sims who are on a budget should use ceiling lights, as they are most often cheaper than table lamps, floor lamps, and wall lights.
Windows are very nice to have, but not absolutely necessary. The cheapest window in the game is $75.00 and with most rooms having at least two windows, a small 4 room home would cost a Sim $600.00 on windows alone. This will blow just about any new budget. When Sims are just starting out, one window per room is sufficient. They can even skip a bathroom window until they get their first pay check. Sims also only need one door and should buy the cheapest door to begin with.
Simple landscaping can make a big difference in helping a small plain house look better and more visually appealing. The stone, dirt, and flower paints are absolutely free and are great to use to create a walkway, add some color, and accent actual trees and plants. Some lots already have a few trees and bushes, but if a Sims' lot is bare, they can buy a basic tree for $150.00 per tree, buy some of the cheap brick fence to border a tree or a few plants, then use the terrain paints to accent and add more visual appeal. A few hundred dollars can add a lot to a Sims' yard.