The Sims 3: World Adventures Mods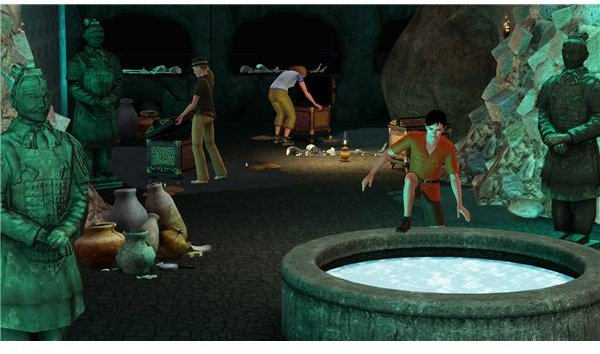 Where to find Sims 3 World Adventures Mods
There are a number of websites which offer quality Sims 3: World Adventures Mods. Websites such as Mod the Sims are dedicated hosting sites which offer options to upload modifications directly to a publicly assessable databse of mods. Mod the Sims also features a rating system, where high quality mods can easily be accessed.
Custom Sims 3 is a forum wherein modders are able to create a thread for their mods. It is more difficult to navigate then Mod the Sims, but players are able to read a mod's feedback before downloading.
The example mods for this article have been taken from Mod the Sims.
Aesthetic Sims 3 World Adventures Mods
There are a number of quality mods around that do little else but make things within the game look better. This may come in the form of different clothing or body types and parts. While the textures produced by Maxis may be of a good quality, some dedicated modders have spent hours upon hours producing brilliant textures above the quality of Maxis' original ones. Such Sims 3 World Adventures mods also add in items of clothing or body features overlooked by the Sims 3 creators when the game was designed, giving players a bigger variety to play with.
A full selection of aesthetic item mods can be found here.
Building Mods
For some players, building their Sims' houses is one of the highlights of the series' game play. However, some users simply want to choose a good looking house and get on with living with their Sims. Prebuilty buildings can also serve as a starting point for a user's own custom creation.
Fortunately, there are a large number of good quality houses available for download. They range in size and look from a simple cottage to spacious spanish villas to an ultramodern family home built on the foundations of a mental asylum.
A full range of houses can be found here.
Visa Level Mods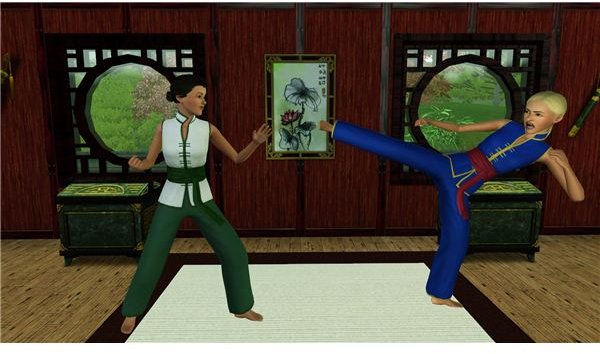 The amount of time which can be spent on vacation depends on the Visa Level of the Sims the player wishes to take on vacation. At its lowest level, a maximum of two days can be spent on vacation. However, at level 5 Vacation can span over a generous 12 days. It takes time to accrue the needed visa points for longer holidays, but there are a few handy mods, by the same creator, which do the work for the player or make lengthier vacations possible.
The first mod drastically reduces the appoint of visa points needed for each level. It can be found here.
For players looking to vacation at home, a mod is available which makes holiday homes purchasable at visa level 0. It can be found here.
For players looking for extended vacations, a mod is available which makes vacations of 100-1000 days length available. It can be found here.