Unlocking the Sims 3 Grim Reaper Outfit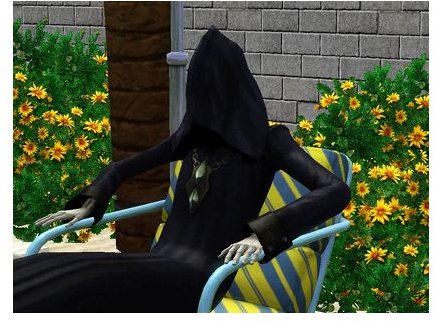 Unlocking the Sims 3 Grim Reaper Outfit Through the Console
In the Sims 2, you are able to unlock the Grim Reaper Outfit by pressing CTRL+Shift+C and typing the string "boolProp testingcheatsenabled true". Then you can Create a Family, press Shift+N and find the grim reaper's robes at the end of the clothing list. The downside to this method of gaining the outfit is that the player must rifle through every outfit in the game to find Death's outfit. There are a few methods of obtaining the outfit in Sims 3 as well.
Downloading a Sims 3 Grim Reaper Outfit
There are a number of mods available for download which add the Grim Reaper's costume to the game as a costume for any Sim to wear as the player sees fit. Mod the Sims user stevekills.com has converted Death's robes into a wearable outfit for sims to wear. In order to accommodate the Sim's head, the robe has been enlarged from the one used on Death, but regardless still looks good. It also allows the player to use death's robes without having to wade through every job and special outift to find it.
The robe is also able to be recolored, giving some variety in what players can do with the outfit other than creating their own version of death.
The outfit can be found here.
Inviting Death to Move In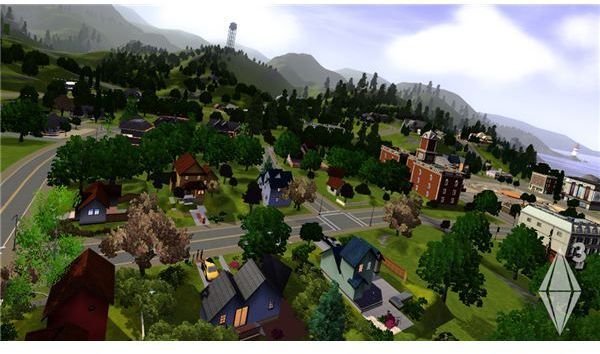 If players aren't happy with just dressing their Sims up like death, they also have the ability to invite Death himself to live with them.
When a Sim dies, Death will occassionally stay on the lot in question. This allows other Sims to converse with him like they would any other person in the game. If the relationship levels between a Sim and Death are high enough, he can be invited to move into the house, and will develop and grow like any other young adult Sim.
In previous versions of the game Death/Sim hybrid children were even possible, with completely black skin, but otherwise normal features. This glitch has since been removed in a patch, much to the disappointment of some fans.
If the player is only interested in using Death's costume, the easier option would be to simply download a mod of the costume. This also saves players from having a whole load of useless costumes and outfits to rifle through. Inviting Death in serves no real purpose other than introducing another Sim to the house. There is no way to tell how this Death's personality will develop.