Where to Find Sims 3 Clothing Downloads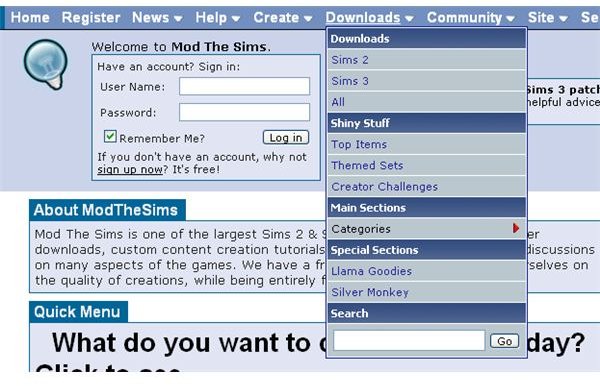 There are a number of good websites which offer clothing addons for The Sims 3.
The game's official website has a collection of clothing in The Exchange, which features both user created content and bonus content created by the game's developers.
Sites such as Mod the Sims and World of Sims 3 offer downloads in an easy to navigate database where each package has its own page, description, screenshots and rating based on the thoughts of those who have already downloaded it.
While googling can uncover some good sites and package files, there a large number of fake websites which serve only to infect the unsuspecting user's computer, so care must be taken when downloading mods from untrusted websites.
The example mods in this article have been taken from Mod the Sims
How to Install Sims 3 Clothing Downloads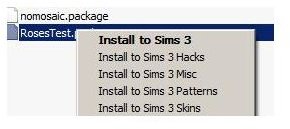 There are two main ways of distributing mods. It is done either by .sims3pack files or .package files. These two varieties are installed in different ways.
How to Install .sims3pack Files
These files are the simplest to install. When they are double clicked, The Sims 3 Launcher will open. The program will then do all the work for the user, eliminating any need for manual tinkering or a third party program.
How to Install .package Files
The simplest way to install these files is to use third party program TS3 Install Helper Monkey. This program will set up the directory structure for modifications to the game, and then will facilitate mods being installed with a simple double click. It can be downloaded here.
Once the directory structure is established, they can also be installed manually by simply pasting the file into the /packages/ folder.
Recommended Sims 3 Clothing Downloads
There are too many excellent clothing packages around to outline in one article, so we have done the hard work for you by picking the must-haves for every game.
Mod the Sims user newone08 has an excellent selection of high quality clothing. Picks of their work include the Skinny Jeans package, allowing players to accurately represent their teenage Sims in the clothes that are in fashion today with younger people.
For wannabe PIs, a high quality trenchcoat package is available. Able to be worn by both men and women, the outfit is recolorable and remedies the lack of overcoats or trenchcoats in the game's default clothing. The file can be found here.
Gamers wishing to show off their favourite band ingame can download a set of band t-shirts. The package includes popular bands such as Kings of Leon and Muse, aswell as classics such as Black Sabbath and AC-DC. The package can be downloaded here.
For females there a large number of well made dresses available, from simple dress such as this one to elaborate formal dresses such as this wedding dress
Sims 3 Clothing Downloads Gallery