Introduction
The Sims 3 is as you may well know the third part of the series. This game came out on the 4th of june 2009. The goal of the game is to create Sims (people), build them homes, decorate those homes, give them clothing and join everyday life. You can do just about everything a person in real life could do. The game is a lot of fun, but, thankfully there are cheats available like in all games to spice things up for your enjoyment. I'm going to run you through some of the cheats in this article. Want the infinite money cheat? Want to find out The Sims 3 vintage sports car code? Then read on!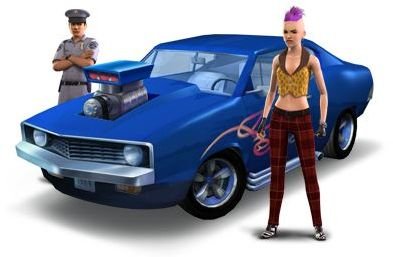 Cheat Codes
I've taken the liberty to write down all the Sims 3 codes that I know of and include you an exclusive code for the sports car, to get The Sims 3 vintage sports car code you normally should've bought the game back when it was a pre-order item, thanks to this article you'll be able to get it anyway! To open the cheat window you have to combine these keys: Ctrl + Shift + C + Alt for Windows XP, Vista. Ctrls + Windows + Shift + C. Here is the list of codes:
help – gives you a list with all cheat codes.
slowMotionViz [0-8] – This code slows down the animations (0: just a little, 8: very slow). This has no effect on the course of time.
testingCheatsEnabled true – Click the mailbox to change your career. This code allows you to test all cheatcodes.
MoveObjects on – Enables you to move items, including your Sim.
familyfunds [Family Name]# – Allows you to change the amount of Simoleons a certain family has (# = amount).
Kaching – Recieve 1,000 Simoleons. (Money cheat)
Motherlode – Recieve 50,000 Simoleons. (Money cheat)
jokePlease – A random joke will appear in your cheatbox (there are many, so press enter several times).
fadeObjects off – Objects won't blur when you zoom in with the camera.fullscreen off Let's you play the game in a smaller window. Type on instead of off to go back to maximized view.
fps on – Allows you to see your frames-per-second in the top right of your screen.
unlockOutfits on – It is important that you use this code before you go into "create-a-sim" that way you'll have access to all clothes in the game.
hideHeadlineEffects on – Removes the thinking bubbles above your Sim's head. Some people find these annoying.
constrainFloorElevation false – Allows you to raise or lower the floors in the game.Use "true" to do the opposite.
disableSnappingToSlotsOnAlt on – Move objects while holding ALT, this keeps you items from snapping to the grid.
To disable the codes type false instead of true, or, off instead of on and vice versa.
Sports Car
You now have all codes you need, but, I kept the best one for last. Here is your own personal The Sims 3 vintage sports car code: 4JP6-WTT3-XVXW-LH2L. To see in advance how it looks there is a picture of it in the beginning of this article. It is very important that you also enter the dashes in the code, otherwise it won't work, and we don't want that, do we? I wish you a lot of fun with it, and please, drive safe!