Sims 3 Hair and Fashion Career Guide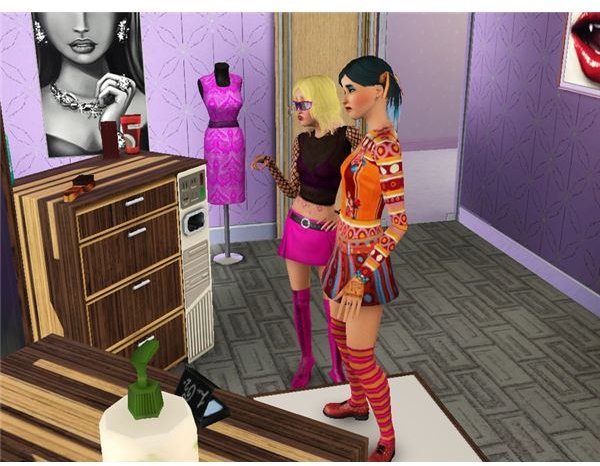 In the Sims 3, hair and fashion is not just a hobby anymore, but a booming career. The Sims 3 Ambitions expansion pack brought this new Sims 3 career. Those who are charismatic, creative, and have an eye for style, may be able to make it big in the fashion world.
Getting Started in Hair and Fashion
To begin a career in fashion, Sims need to apply for a job at the salon. Investing in a Fuss No muss Styling Station and Drafting Table are very beneficial to an aspiring stylists success. The following job levels are in this field:
Fashion fledgling
Taffeta trainee
Polka dot specialist
Houndstooth soothsayer
Trendsetter in training
In vogue virtuoso
Haute hot shot
Couture connoisseur
Fashionista
Fashion phenomenon
Work and Pay
In the Sims 3, hair and fashion stylists will work from 9:am until 7:00pm five days a week. They will will work Tuesday through Saturday and can typically work up to three different jobs to help them gain experience and earn money. The event log and map will give them information on what jobs they can perform. Sims will ask for something specific, such as new swim suits, accessories, hair color or style, formal wear, or in some cases, entire wardrobes. When Sims fulfill their wishes it will result in a photograph they can place in their portfolio and a positive review. Sims will earn their weekly stipend, which is paid at noon every Saturday, and get paid regardless. As Sims unlock new stylist job levels, they will also unlock new social interactions and abilities. It is important to know that it is normal for a Sim to fail from time to time even if they do the job well and correctly, early on in their career.
Drafting Table
In the Sims 3, hair and fashion career-minded Sims absolutely need a drafting table to fully succeed in this career. The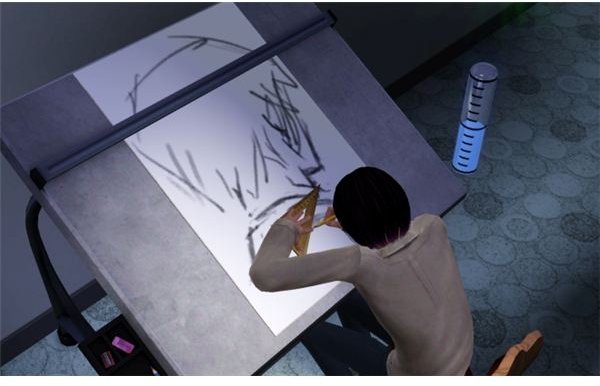 sooner they can get one the better. This will give Sims the stylist experience they need to progress in this Sims 3 career by gaining experience. Sims will use this item when they are not working. The sketches can be placed in the Sims' portfolio, but do not seem to make a difference in the portfolio. The sketches can be sold for a few extra bucks, but will not count towards the Sims' job experience bar. As a Sims' level goes up, their sketches will be worth more and the Sim will become a better painter. Sketching experience has less impact than painting because sketches cap out lower so it can be a good choice to earn some extra side money via switching to the painting skill once Sims become a level ten stylist. Due to this, in this Sims 3 career the artistic trait is a good choice.
Fuss no Muss Styling Station
While this item is not required it certainly has its benefits. It is recommended that Sims wait until they gain a few stylist levels so that it is more affordable. In this Sims 3 career, Sims should use their starting money for other things and then buy this item later on in their career.
Building a Portfolio for Freestyling
The only jobs that Sims can place in their portfolio are successful ones. These jobs also have to be unique. In this Sims 3 career, Sims absolutely must pay close attention to everything their client wants and then use the checklist in styling mode. A variety of changes can be asked for by Sims. Teen Sims may ask for a new rebellious look that is still acceptable by their parents, or a Sim may want to look great a night because they have a neighbor who enjoys looking through their windows at night.
Freestyle Styling
In the Sims 3, hair and fashion stylists have the ability to do freestyle sessions. These are available once the Sim reaches level three and are done out in the field. This is where some true money can be made. Sims will solicit services and assess needs, but these stylist interactions can only be done during the Sims' normal working hours. If the job type is already in the Sims' portfolio, or to make extra money if competing for jobs, soliciting in the field is a great idea. Portfolio progress is not tracked in the game, but Sims can only do up to so many new baby wardrobe new wardrobe or multiple everyday clothing jobs before they are sure they have them.
To increase success, Sims should use assess fashion, then solicit. Socializing before the Sim goes in for the kill is also greatly helpful. To ensure a Sim is on task when they choose offer makeover, they must make sure they click perform job.
Why Sims Need to Socialize in the Stylist Career
In the Sims 3, hair and fashion stylists can really boost their career with their social skills. They need to really get to know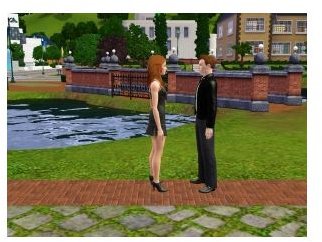 their clients. The social interactions referred to as compliment fashion sense and discuss fashion are a stylist Sims' best friend. Sims should talk up clients and potential clients to improve the relationship and better their mood. If a Sim is getting several complaints that the client is too picky, but the Sim did a great job, the Sim just probably is not socializing with their clients enough.
Fashion Advice and Styling
In this Sims 3 career, Sims can start using the give fashion advice social interaction once they unlock it at level six. This allows Sims to give an on-the-spot makeover. It can boost friendships if the receiving Sim likes it, and can be fun for both Sims, but will not impact the stylist Sims' job.
Once a Sim reaches level ten in fashion, they will receive a permanent plus-twenty Stylin' Moodlet. Over a Sims' lifetime, this will bring them tons of happiness, making it a great reward.
The Negatives of Hair and Fashion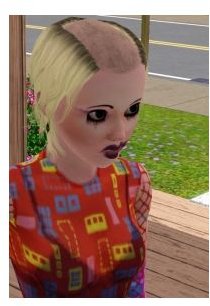 Sims 3 hair and fashion stylists won't enjoy all great times and success. There can be bumps in the road in the form of bad makeovers. They can be fixed, but the recipient will still be upset. Stylist Sims can insult another Sims fashion sense and decline to have them as a client due to their appearance. Of course, this should only be done when the Sim is an enemy of the stylist.
Money Making Potential
The long-term potential for making money is high for stylist Sims who develop many friendships. During their regular working hours they can head to the salon, the park, or other public places to rake in cash by soliciting Sims quickly. As a Sim goes past level ten and becomes a better stylist and continuously raises their experience bar to full, they will make more money for each job and achieve true fame and wealth.
Synergizing the Styling Skill
The snob trait and charismatic trait will trigger the lifetime wish referred to as fashion phenomenon. This lifetime wish is fulfilled once the Sim achieves level ten in styling. Having the charismatic trait and raising the charismatic skill will help Sims develop new relationships and strengthen current ones resulting in increasing makeover success rates.