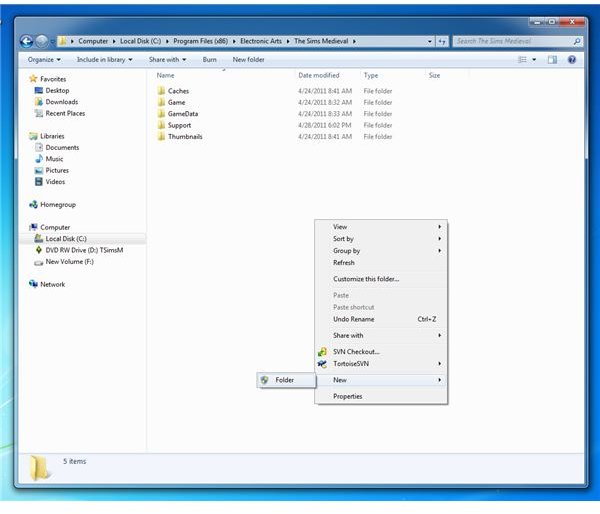 How to Install a Mod
If you've ever played a Sims game, you probably know there's a huge and fantastically talented fan community out there that loves to create mods to improve and customize our games. The Sims Medieval is no exception, and even in the short time it's been out the mod community has been hard at work releasing a number of mods. There is a little bit of prep work required, however, to get them installed and working.
First of all, to maximize the chances of your mods working correctly, make sure your game is updated with the latest patch.

Next, you'll need to create two new folders.

The first will be named "Mods" and go in your Sims Medieval installation folder. For most people, this will be: C: \ Program Files \ Electronic Arts \ The Sims Medieval.
The second folder will go inside the "Mods" folder you just created, and be named "Packages."

Next you'll need to add a file called resources.cfg to your Sims Medieval installation folder. It's essentially just a text file letting your game know where your mod files are. Several Sims community sites have this available for download. Sims3Cri has a copy uploaded here.
That's it! Most mods should now work simply by putting their .package files into your new packages folder. Make sure to read any instructions provided by the mod's creator carefully, in case other steps are needed. If something unexpected happens in your game, uninstalling a mod is usually as simple as deleting the files that were added during installation.
What Mods are Out There
Now for the fun part, picking out some mods! You'll find that some of the larger sites for Sims 3 mods, such as Mod The Sims, are also starting to get into Sims Medieval mods, you may just have to do a bit of poking around their forums to find them. Here is a good place to get started. Keep in mind, some of your old Sims 3 mods may work as well! While most will not be compatible, some players have reported things like patterns and default replacement eye mods working without any alterations. If you're curious if your old favorite might work, it might be worth a try! A few mods that work are these eyes, these patterns, and even these extra create-a-sim sliders!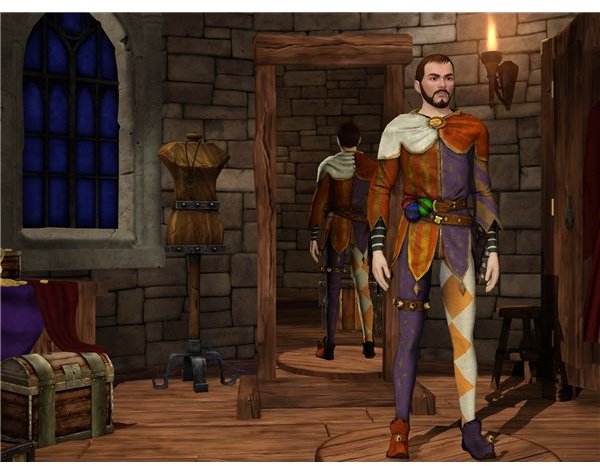 If you're more interested in ways to change gameplay, check out some of the mods at The Simmers Club Exchange. There's tweaks for all sorts of things, from giving you more time for quests to making your sims decide to bathe more. Those interested in more stuff to play with might be interested in reading up on the achievement unlocking mod, since several of the achievements provide you with extra clothes and objects.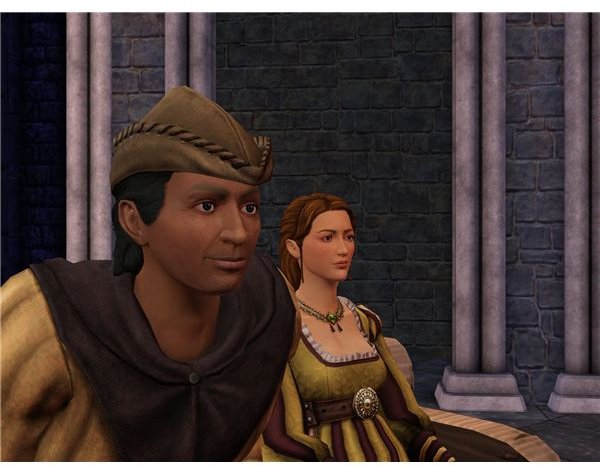 Your heroes caught the dreaded blue eye bug? Some mods even provide work arounds for common problems in the game, and provide you with extra power in their customization. Keep in mind however that these powerful mods often come with a higher risk of causing problems with your save game. Be sure to note what files correspond with which mod in case you need to uninstall, and always make backups of your favorite save games!
References
Mod the Sims, https://www.modthesims.info/ The Simmers Club Exchange, https://ts3.tscexchange.com/ Sims3Cri, https://www.sims3cri.com/ Screenshots provided by the writer.