Michael Jackson The Experience: A Review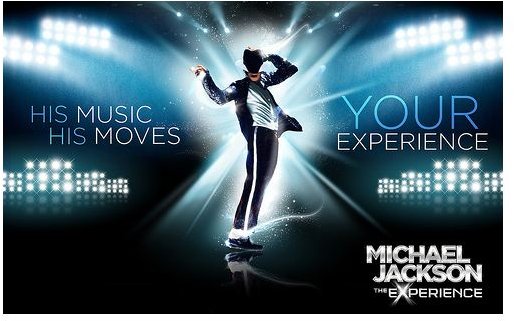 Michael Jackson The Experience
Released in November, 2010, just in time for the holiday rush, this dance game allows players to follow Michael's moves, or those of his backup dancers, compete against other players, practice choreography in the video training mode, and sing along to 26 classic MIchael Jackson hits including:
Bad
Beat It
Smooth Criminal
Thriller
Rock With You
Billie Jean
Black or White
Rated E for Everyone 10+, this game has different levels of difficulty making it possible for older children (or parents), to play with younger ones without frustrating them. The game comes with a sequined glove which, curiously, is not necessary for play and is not recommended to be worn during game play. There is no additional hardware required beyond the Wii console and standard controllers, (one for each player).
Addictive Dance Moves AND a Great Workout
My two teenage daughters are Michael Jackson fans, video game players, and love to dance, so I expected this would be a popular game among them and their friends. What I did not anticipate was how quickly I would be enticed into trying out the game. Watching the girls dance and sing along to one great MJ hit after another I finally succumbed and agreed to try, providing nobody made fun of my attempts to dance. Five songs later, my younger daughter was begging me for a turn and I had fulfilled most of my aerobic exercise for the day. This game really gets you to move! The dances, even at the "hard" level, repeat moves frequently so even the least coordinated dancer should be able to follow along to some extent and if you really commit to the movements you can get quite a workout, at least as much as you would with a workout video or fitness based video game.
Preparing to Play
Two recommendations before you play this game: dress appropriately and make sure you have a lot of room. This game makes you move in ways similar to an aerobics class, so wear something comfortable and not too restrictive. I started out with a sweater and jeans and after trading my sweater in for a tank top I also ended up ditching the jeans for yoga pants. Unlike Dance Dance Revolution and Wii Fit, there is no board or mat to use and you move around a lot. Be sure you have enough space to properly execute your "moves" without knocking into other players (or furniture).
Other Options
Although I played this game on my Wii system, it is also available for the following gaming consoles:
Playstation 3
Nintendo DS
Xbox 360
Sony PSP
The price for the Wii game has recently dropped from just under $50 to just under $40 dollars through most online and in store retailers. Prices for the game on other systems vary.
Michael Jackson The Experience