About Trauma Center
Trauma Center: New Blood is part of a medical simulation series for the Wii console and DS handheld. This is actually the third installment of the game and includes various new medical gaming features and gaming formats. New Blood represents one of the few new game genres out there, conceptualizing an actual trauma center where, as a trauma surgeon, you'll be required to slice, excise tumors, remove bullets and drain blood.
Images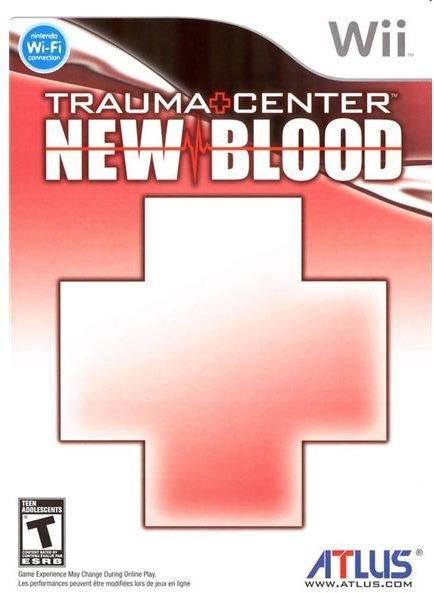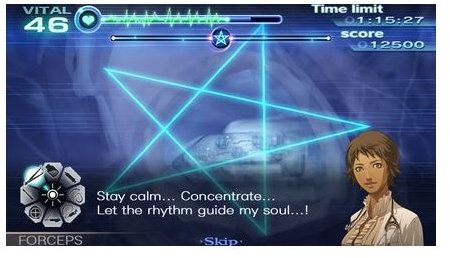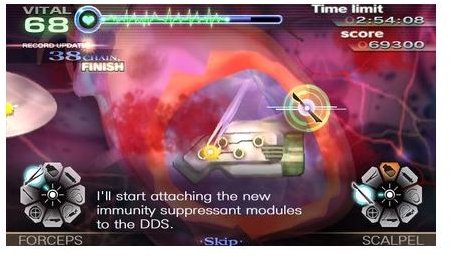 Storyboard (3 out of 5)
Seven years after the first installment, doctors Markus Vaughn and Valerie Blaylock are two surgeons with the Healing Touch ability at the prestigious Concordia Medical Institute in LA. The two doctors move to Alaska wherein shortly after they go back to their original residence. Once back at Concordia, they both learn of this new parasite called Stigma. More drama ensues, a doctor gets kidnapped, and things come to a head when a crime family even goes after these doctors.
Surgeries, mysteries, kidnapped doctors and, yes, even crime families–does this game ever run out of plots and twists? It certainly seems like it doesn't, and the plethora of mayhem and mysteries just keeps players on edge and wanting for more.
Gameplay (4 out of 5)
There are three levels of difficulty in this game: easy, normal and hard. I suggest going easy or normal for those who haven't played the game before, as it gets to be pretty intense even in those levels of difficulty. Multiplayer mode is available this time around, as well as a Challenge Mission that lets you work on a number of patients under the clock
One very important part of this game is actually the gift of the doctors called the "Healing Touch." Once per operation, a surgeon can access this ability that lets you do superhuman feats deemed impossible to the rest of the world. The Healing Touch of both doctors allows you to either slow down time or stabilize vitals.
The gameplay here is truly amazing, the gaming design is absolutely addicting, and it is definitely worth the hours and hours of gameplay that will continually get harder as time goes on. Sometimes, though, rules or instructions aren't so clearly given and it can sometimes be hard for some players to get used to the game. Other than that, this is a great game to play, worth hours and hours of medical fun.
Those issues aside, it's fun and rewarding to figure out things for yourself. For instance, an operation on a burn victim is horribly frustrating at first, but becomes rewarding once you figure out how to grow skin grafts, place them in the right spots, drain the blood, and boost the patient's vitals in the right order.
Graphics and Sounds (3 out of 5)
Trauma Center: New Blood has certainly has an improvement with regards to its visual impact on players. Better art, better design sets, better animation–overall, better everything. With its full 16:9 display, New Blood certainly lets players in on all the visual fun that comes from conducting surgery on your patients. Although not fully realistic in display (this is supposed to be a good thing for the light hearted players), it does have a certain appeal to it.
As for the sounds, voice acting and ambient music, things seem to be okay on this front as well. Once in a while though, you get some passe voice acting that will leave you reaching for the mute button, but otherwise the sounds and effects does imitate the sounds and effects one might hear in an actual trauma center. So another point there.
Overall (3 out of 5)
While not completely stunning and mind-bending, Trauma Center: New Blood is definitely a great game to play, not merely for its innovation but for its gameplay as well. A definite nod to the question of whether it should be played or not. However keep in mind that it's not for newbies or players who crack under the pressure of a continually difficult game. It's a gradual climb from the easy surgeries to the harder ones, and while I guarantee that it's going to be hard to play at some points, it's also going to be a great game at others.