Nintendo Wii Gamers Active Life: Outdoor Challenge Review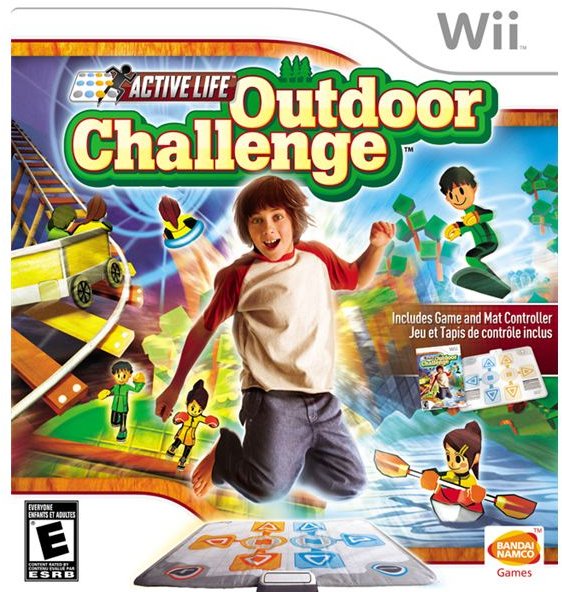 The Best Parts (3 out of 5)
Active Life: Outdoor Challenge can be a tough physical challenge if you really put your heart into it. Sweating, jumping, tilting your body as you wave your hands and run around like a wild man, Active life: Outdoor Challenge has better variety activities than Wii Fit.
Active Life: Outdoor Challenge has an ample supply of fun and engaging modes with multiple difficulty levels that get harder as you progress through the game, so Active Life: Outdoor Challenge can provide a challenging level of difficulty for even veteran gamers.
Screenshots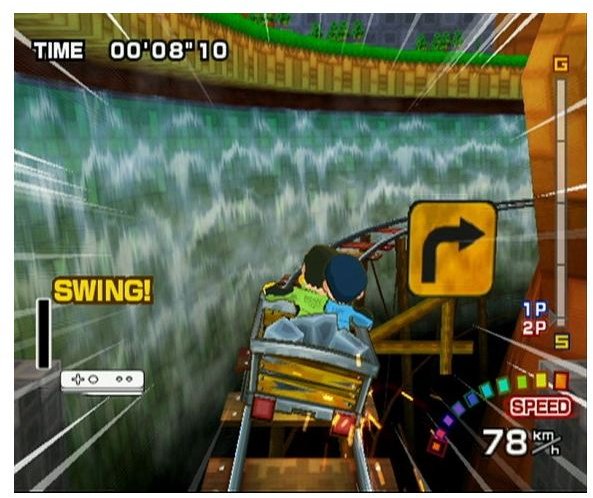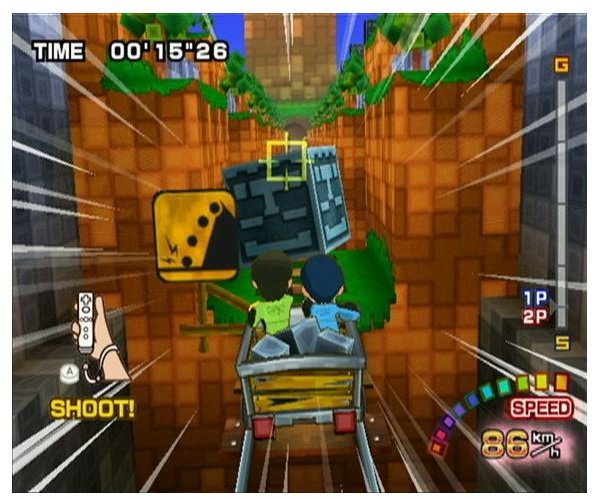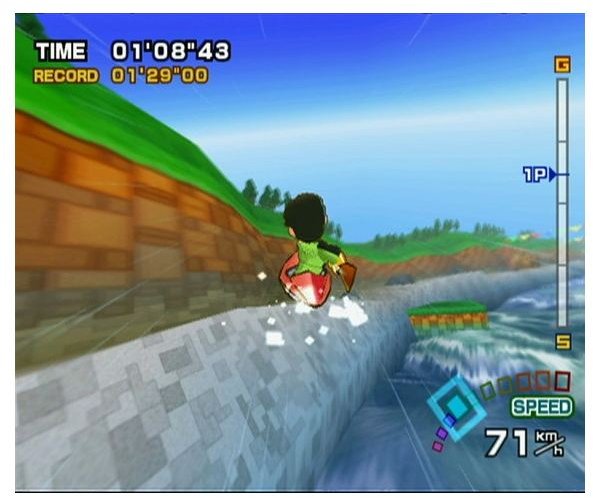 The Bad Parts (4 out of 5)
Active Life: Outdoor Challenge requires you to succeed in Challenge Adventure mode to unlock higher difficulty levels to use in Free Play, so you'll have to beat all the mini-games, the frustrating ones and boring ones as well as the fun ones.
Making pre-game selections in Active Life: Outdoor Challenge can be a problem because the Wii remote and mat are both active and they can conflict with each other occasionally. Also, the mat provided with Active Life: Outdoor Challenge should be a little bigger when dealing with two people, maybe an extra section on each side that opens up to make it bigger or just a bigger mat. It was quite a challenge just to stay on the mat and hit the right arrows while jumping without falling off when two people are on it.
The Graphical Story (4 out of 5)
Active Life: Outdoor Challenge has been shipped with average visual presentation with low end details and textures that do the job and display the content, characters and environments adequately enough but are in no way impressive.
Active Life: Outdoor Challenge ran without a problem, all the character animations and object animations ran smoothly, which made Active Life: Outdoor Challenge a lot more engaging and satisfying to play.
Sounds in the Game (3 out of 5)
Active Life: Outdoor Challenge has outdoor sound-effects that aren't as loud as their real-life counter parts and not all the sounds of nature sound authentic. Chirping birds sound a little dull, lapping water is hardly heard, even the mine cart speeding around a rickety track lacks audible strength.
Playability (4 out of 5)
Active Life: Outdoor Challenge has three fun and engaging single player modes; Free Play in which you can play all the games, Exercise Training with sets of mini-games designed to push your endurance or reflexes, and Challenge Adventure that requires you to play three different games in a row. Unlocking all the games in Active Life: Outdoor Challenge for use in Free Play involves beating Challenge Adventure, which requires you to beat three games in a row to win, only you'll have to memorize the controls and movements for all three the games before starting. Challenge Adventure also has three difficulty levels that provide additional hours of play; easy, intermediate, and hard, and the ability to design your own custom series of challenges.
The Final Word (4 out of 5)
Active Life: Outdoor Life is actually a pretty well developed video game for the Wii console, the exercises are very engaging and satisfying to complete, just as much fun as the moves in DanceDanceRevolution and certainly just as challenging and sweat-inducing. Veteran gamers, novice gamers and even beginning gamers can play Active Life: Outdoor Challenge together and all can still have fun and get a workout. Our family enjoyed this game, but after a few months we got bored with it and were ready to move on to something new.