Diner Dash 2 Unlock Codes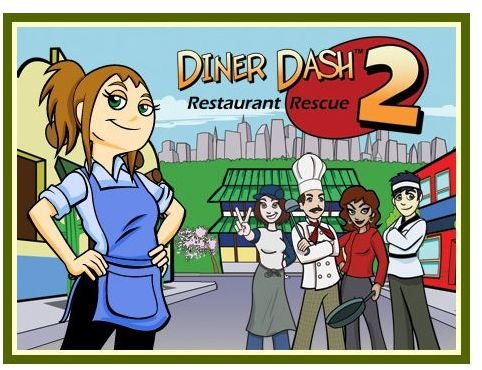 Diner Dash 2: Restaurant Rescue
Diner Dash 2: Restaurant Rescue is the second installment to the popular diner dash series from PlayFirst. Flo is on a mission again but instead of building up her own chain restaurants throughout Diner Town, her goal is to save the rundown restaurants that used to be great places to go but have definitely seen better days. You can get more information on diner dash games through, Free Diner Dash Games.
With any of the diner dash series of casual games that have been released, there are certain items that can be used to ensure easier achievement of that expert score in every shift level. Here we take a closer look at some diner dash 2 unlock codes that can help enhance your overall game play of this highly popular game.
Codes and Tips for Game Play
General game play is much like the original diner dash game. Flo needs to serve as many customers as she can while keeping their hearts filled. The more happy customers, the more tips are earned and the easier it will be to buy the right upgrades that can help Flo reach that expert score in each shift level.
The best way to achieve an expert score for Flo in each shift level is to use chains as a way to get diner dash 2 unlock codes, this will enable you to get the upgrades that are only available through an expert score. Working chains in this game will build money quickly and by doing the following it is possible to reach the level goal and expert level goal way before Flo runs out of regular time in any given shift level.
These chain amounts are based on customers served in a row. Complete each action without breaking the chain for the highest score.
Taking Order Chains:
1 Customer - 20
2 Customers - 40
3 Customers - 60
4 Customers - 80
5 Customers - 100
6 Customers - 120
Serving Customer Chains:
1 Customer - 30
2 Customers - 60
3 Customers - 90
4 Customers - 120
5 Customers - 50
6 Customers - 180
Picking Up Customer Check Chains:
1 Customer - 50
2 Customers - 100
3 Customers - 150
4 Customers - 200
5 Customers - 250
6 Customers - 300
Collection Dishes Chains:
1 Customers - 40
2 Customers - 80
3 Customers - 20
4 Customers - 60
5 Customers - 200
6 Customers - 240
As you can see, when using any set amount of chains during game play it is possible to rack up the bonus points fairly quickly. For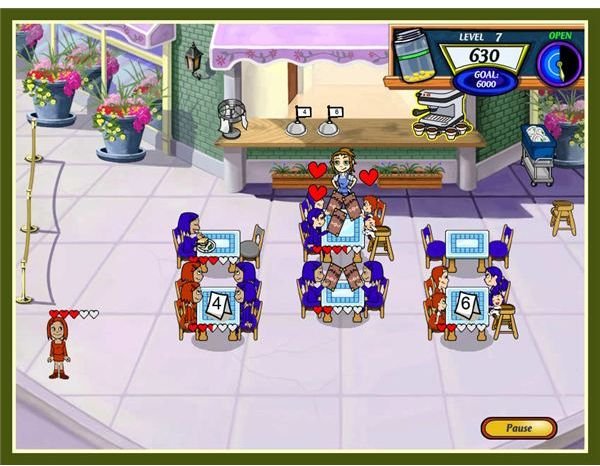 example in the image to the right, you can see Flo in the middle of action while working her way through a series of chains. Click on the image to get a better view. For more information on various types of cheats and hints that can work in Diner Dash 2: Restaurant Rescue, see Diner Dash Cheats and use those tips in the second installment of the game series to make that expert score.